What Is Airpod Pros Bluetooth Range? (Explained!)
This site contains affiliate links to products, and we may receive a commission for purchases made through these links.
Wired earphones are a past product, and most technology manufacturers are striving to design wireless earphones. Apple is a company that has designed Bluetooth earphones to meet the needs of its consumers. When purchasing earphones from their catalog, a question can arise, such as "what is Airpod Pros Bluetooth range?"
Although Bluetooth 5.0 has a theoretical range of 800 feet, the Airpod Pro has an estimated Bluetooth range of about 60 feet from the connected device. When you are connected within the stated range, you will not have any problems with the audio quality being transmitted by the Bluetooth earphone.
In this article, I will look onto Airpod concerning Bluetooth and answer frequently asked questions on the topic?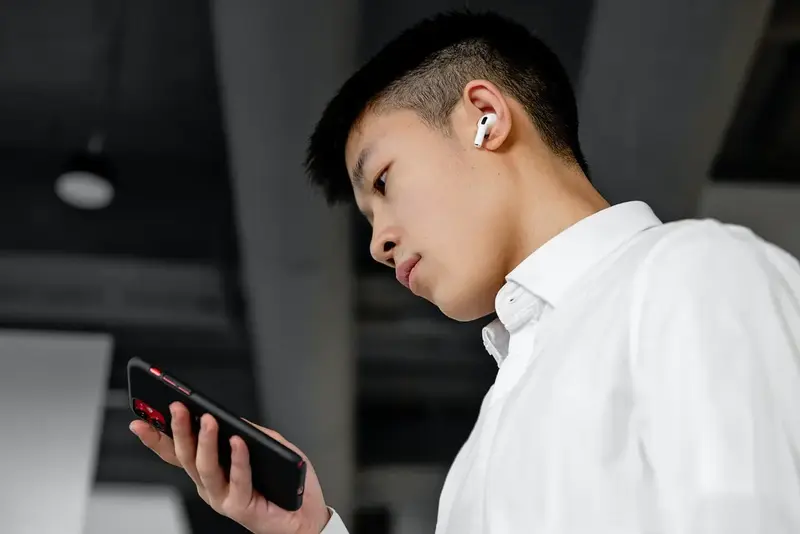 What Is The Optimal Range and Maximum Range of Airpod Pro?
The great thing about the Airpod Pro is its compatibility with Apple products and all Bluetooth-enabled products. With the optimal range being 60 feet, this means you can listen to your audio comfortably without carrying your connected device with you at all times.
Some people have tested and tried to make the most out of the Airpod pro by moving further out of the 60 feet range to see whether it will work. When Airpod is connected to an iOS device, there is a probability of working but with lower audio quality. When tested with an operating system, there is a lower possibility of not working.
READ MORE! Bluetooth 5.0 to 5.2: All You Need to Know (Upgrades Explained)
How Do I Connect My Airpod Pro?
The Airpod Pro lets you do more than listen to audio. You can also use them to make phone calls and connect to Siri. Here is how you can connect your Airpod:
Go to settings and tap on to the 'Bluetooth settings.'
Turn on the Bluetooth.
Open the lid on the casing of the Airpod. Beneath the case, there is a button; press it and wait for the status light to flash white.
The Airpod will appear on the list of available Bluetooth devices on your phone. Tap on it to finish the pairing process.
How Does The Range of Airpod Pro Affect The Quality of Audio?
The Airpod Pro supports two audio distribution profiles: sub-band coding (SBC) and advanced audio coding (AAC). When you are close to your connected audio device, the Bluetooth Airpod Pro will use high-resolution AAC; however, the Airpod will switch to SBC to preserve the signal strength and quality when there is a physical obstruction.
The bandwidth for Bluetooth is usually limited to the version of Bluetooth in use. For Bluetooth version 4.2, the maximum bandwidth is 1mbps, while it will reach up to 2 Mbps for Bluetooth version 5.0. Apple's implementation of using the latest version of Bluetooth and a combination of both audio distribution profiles will ensure that the audio quality is good at a more extended range.
How Does the Range Of Airpods Compare With Other Wireless Earphones
There are significant differences in terms of quality of earphones, durability, and user-friendliness on different brands of Bluetooth earphones. However, the quality and the range are usually governed by the version of Bluetooth and the connected device.
Airpod Pro Uses Bluetooth version 5.0, and by keeping up with the advancement in technology, the earphones will offer a more extended range in connectivity than the standard average Bluetooth earphone.
READ MORE! Is There a Difference Between Bluetooth Earbuds and Airpods?
What Are The Key Features of Airpods?
Performance
The Airpod Pro is known for its fast connection time, making the product outstanding. The Airpod has a stable wireless connection which provides two times fast switching between active devices and 1.5 times fast connection time to phone calls. The fast connection time of the Airpod is enabled Apple H1 headphone chip.
Shortcut Your Tasks
The Apple Company has designed the Airpod to have certain features outstanding from other Bluetooth Earphones. With Airpod, you can perform tasks without even taking your phone out of your pockets by tapping on them;
Talk to Siri.
Change the music.
Check on the weather.
Battery Life
A fully charged Airpod Pro can last around 5 hours of audio listening time and about 3 hours of talking time. The Airpod can be charged through the casing, which is lightweight and portable. A 15-minute charge can give you around 3 hours of listening time and about 2 hours of talk time.
READ MORE! Apple Airpods (3rd Generation): 15 Things You Should Know
What Is The Difference Between Airpod Pro and Airpod?
Airpod pro and Airpod are both designed and manufactured by Apple; however, the Pro version of the Bluetooth earphones has the following premium features;
1. Aesthetics
The Build of the Airpod pro is slightly shorter compared to the Airpod.
2. Customization
The Airpod pro comes with different ear tips that will help you discover the best fit for you to ensure maximum comfort when using the earphone.
3. Sweat Resistant
The wireless earphone is sweat-resistant, making it the perfect companion when working out.
4. Pressure Valve
The Airpod pro uses a tiny pressure valve to reduce sound pressure inside your ear. This technology helps most individuals who suffer from the discomfort of high-pressure headphones.
5. Active Noise Cancellation
The Airpod Pro blocks all external noises and sounds when listening to music.
What Are The Common Airpod Problems And How To Fix Them?
You're Airpod pro can develop specific problems such as loss of connection, poor audio and static problems, and sound keeps on pausing and playing erratically. These problems can be solved by simply disconnecting and restarting the connection process. Some of the issues which require a different approach are;
Lost Airpod
It is easy to find them when you lose the Airpod Pro due to their advanced technology. By heading into your iCloud account, you will be able to know the last location they were in use if they had run out of battery.
READ MORE! Is There A Way To Track Your Lost Airpods? Firmware update!
Automatic Ear Detection Not Working
Apple also included the ear detection feature on their Airpod pro, which will pause what you were listening to when you remove the earphone from your ear. If this feature is not working on your Airpod Pro, go to settings to confirm if the feature is on.
Conclusion
Airpod Pro is the most practical of Bluetooth earphones, and the device brings relief for decades of using wired earphones and headphones. The Airpod Pro offers excellent sound quality and easily connects to any Bluetooth-enabled device, offering a range unmatched by many other brands.
If you are looking for a Bluetooth-enabled earphone or headphone, I recommend the Airpod pro as they will give you more freedom than regular earphones, and you will be connected over longer distances when using them.
---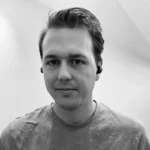 Espen is the Director of ProPairing and has written extensively about Bluetooth devices for years. He is a consumer product expert and has personally tested Bluetooth devices for the last decade.
---