What is the Best Bluetooth TV Transmitter In 2022?
This site contains affiliate links to products, and we may receive a commission for purchases made through these links.
Are you looking for the best Bluetooth TV Transmitter? You've come to the right place!
The best Bluetooth TV Transmitter that will suit most people is the Avantree Orbit. It is a great choice for people who are looking for an easy-to-use and affordable device for streaming audio.
In this article, I'll go over the benefits and drawbacks of TV transmitters so that you can pick the ideal one for you. Please read over the buying guide at the end of this article for more information about them.
Editor's note: this article was updated on January 6, 2022, with the Avantree Orbit.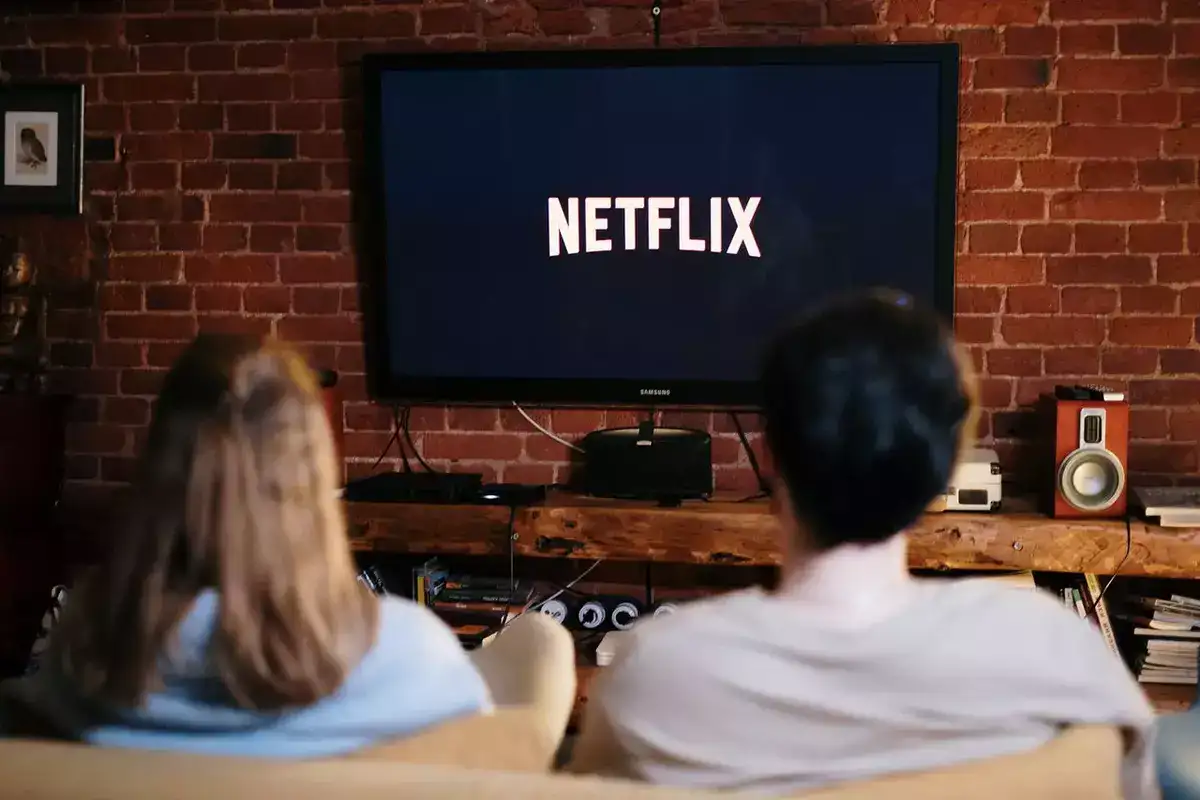 5 Best Bluetooth Transmitter for TV 2022
The best Bluetooth transmitters for TV provide a simple solution to any sound issues you may encounter while watching television. Bluetooth TV adapters are available at various prices and types, with a few design and functionality differences.
Some models also have a receiver mode that allows you to broadcast audio from your phone, tablet, or computer; connect the adapter to a set of wireless headphones, and you've got Bluetooth headphones!
READ MORE! Do Smart TVs Have Bluetooth? And What Can They Do? (Solved!)
READ MORE! Tips On Using A Bluetooth USB Dongle (Explained)
1. Avantree Orbit
Avantree Orbit Audio Bluetooth Transmitter is currently the best-selling Bluetooth transmitter on the market. It is the only Bluetooth adaptor on the shelves with an LCD display, taking away any connection guesswork.
The Avantree Orbit Audio Bluetooth Transmitter is perfect for people who have multiple devices.
You can read my full review of the Avantree Orbit in this article: Avantree Orbit Bluetooth TV Audio Transmitter | Review
Specifications
Bluetooth Version: V5.0
Audio Codec Support: aptX, aptX-LL, SBC, FS
Operating Range: Class 1, up to 50m/164ft.
Audio Ports Support: RCA for TV, Optical, Mic, AUX 3.5mm
Power Port: USB-C
Supported Profiles: HFP, AVRCP V1.0, A2DP V1.3.1
Pros and Cons of the Avantree Orbit
Pros
It comes with a dual-link feature so you cannot connect two headphones at the same time
It is compatible with soundbars and external TV speakers
Compatible with all TVs
Comes with an LCD display so you don't have to guess about connections
It comes with multiple audio support
Long-range of up to 50m/164ft so you can move around the house without losing connection
Cons
Some customers have complained about customer support being slow to respond
It may take time to connect to some TVs
Why the Avantree Orbit Stands Out
Here are some reasons why the Avantree Orbit Stands Out:
Pass-through: The Pass-through feature allows you to connect two devices at the same time and they will both receive a sound at low latency.
LCD Display: The LCD display on Avantree Orbit shows all of the important information that you need including which profile is active (Auxiliary, Bluetooth, or Transmitter).
Multiple Device Support: The Avantree Orbit supports both RCA and Optical audio outputs as well as a Mic input. This makes it perfect for people with multiple devices.
aptX-LL: The Avantree Orbit supports the latest aptX-LL audio codec which provides low latency streaming for gaming and watching movies.
Class 1 Long Range: With a range of up to 164ft, the Avantree Orbit is perfect for people who want high-quality streaming across large spaces.
Automatic Audio Decoding: The Avantree Orbit will automatically decode the audio format that is being streamed, so you don't have to worry about changing any settings.
What's More?
The Avantree Orbit offers you headache-free pairing with great battery life. It comes in a compact and portable design that gives you the flexibility to use it anywhere you want.
With this device, there is no more static or buzzing noise while streaming music. Avantree Orbit also comes with multiple audio support so it can be used to connect various devices of different brands at the same time.
Also, there are no lip-sync delays with this device so you can enjoy your movies and gaming experience without any disruptions. It also comes at an affordable price point.
It has independent volume control buttons so you can adjust the volume of your device independently.
To sum it up, the Avantree Orbit Audio Bluetooth Transmitter is a great choice for people who are looking for an easy-to-use and affordable device for streaming audio. Check it out on Amazon or on the official company website.
2. Avantree Oasis Plus
Specifications
Bluetooth Standard: Bluetooth v5.0
Color: Black
Audio Output Type: Headphones, Speakers
Control Method: Voice
Before I tested the Avantree Orbit, the Avantree Oasis Plus was my top overall recommendation since it offers many features at a fair price.

Analog audio output (RCA and AUX) and digital audio output are supported (Toslink). It works both as a transmitter and a receiver by simply flipping a switch.
Pros
Optical digital audio input and output
Long-range
Cons
3. TaoTronics TT-BA07 2-in-1 Bluetooth Transmitter and Receiver
Specifications
Bluetooth Standard: Bluetooth v5.0
Color: Black
To Fit: Audio Receivers, Television Set, iPod
Type: Adapter
Ports: 3.5 mm Jack
The TaoTronics TT-BA07 comes in second place because it offers all of the features you want in a Bluetooth TV adapter at a low price. 

It connects to your TV through a 3.5mm wire and can provide audio to two devices at once, which is perfect if you're watching a show late at night with a friend and need to use headphones to avoid disturbing others.
Pros
Inexpensive
Very portable
Receiver mode
Cons
No optical digital audio input
4. Mii B03Pro+
Specifications
Bluetooth Standard: Bluetooth v5.0
Color: Black
To Fit: Audio Receivers
Type: Adapter
Connectivity: Bluetooth, Wired-Ethernet (RJ-45), Wireless
1Mii B03Pro+ features both optical and analog inputs and outputs, dual-link pairing, and Bypass mode, just like some of the top-of-the-line transmitters on this list.

You can use it as a transmitter as well as a receiver. 
This means you can easily stream audio from your smartphone or tablet to your home stereo system.
Pros
Cons
Lacks pass-through support
5. Ziidoo 3-in-1 Wireless Bluetooth Adapter
Specifications
Bluetooth Standard: Bluetooth v5.0
Color: Black, White
Type: Adapter
Connectivity: Bluetooth
If you want the benefits of a Bluetooth TV adaptor but don't want to spend a lot of money, the Ziidoo Bluetooth 5.0 Transmitter and Receiver will cost you the same as a lunch out. 

While it is a more basic adapter than the TaoTronics TT-BA07, you won't be missing out on many functions. 

It has a 3.5mm connection to your TV and a receiver mode that allows you to stream music from your phone to headphones or a speaker.
Pros
Very affordable
Receiver mode
Cons
Limited range
No optical digital connection
6. Taotronic TT-BA09
Specifications
Bluetooth Standard: Bluetooth v5.0
Color: Black, White
To Fit: Audio Receivers
Type: Adapter
Ports: 3.5 mm Jack
The TaoTronics TT-BA09 is the larger and slightly more expensive cousin of our top pick, but it comes with a crucial enhancement over the TT-BA07 – an optical digital input. 

This means you'll be able to stream higher-quality audio, and it'll operate with the majority of current TV models. 

If you wish to stream music from your phone, you can utilize the optical digital output to connect the unit straight to a soundbar and use it as a receiver. To share the sound from your TV, you can connect two devices at the same time.
Pros
Optical digital audio input
Affordable
Cons
Factors to Consider Before Buying A Bluetooth Transmitter
Look for A Good Range
Nothing is more aggravating than learning that the transmitter you selected does not provide the wireless performance or range you expected.
A Bluetooth transmitter's range varies from 10m to 100m, depending on the Bluetooth model. You can determine the range by measuring the distance between your usual sitting spot and the Bluetooth transmitter.
It is preferable to purchase one with a maximum effective range.
One characteristic to check for is aptX low latency, which can provide excellent wireless performance overall. An outstanding operating range is part of that high-quality wireless performance.
READ MORE! How to boost your Bluetooth signal to cover your entire home
Audio Output
A connected connection between the TV's audio output and the Bluetooth transmitter's audio input is required for your TV to connect to the transmitter.
Different audio output methods are available on each television, and some have both digital and analog audio output, while others provide only one of the two. You should make sure that your Bluetooth transmitter supports the correct audio connection type.
Otherwise, you may have to spend more money on a converter to get the connection to work.
READ MORE!

Why Is My Bluetooth Speaker Out Of Sync With My TV? (Solved)
Audio Codec
The type of technology that ciphers and deciphers audio is referred to as an audio codec. This has an impact on the bandwidth and quality of your audio transmission, as well as the transmission delay.
Look out for the following audio codecs:
aptX
aptX Low Latency (aptX-LL)
aptX HD
Battery Life
The majority of customers nowadays prefer to purchase a battery-operated model. While some versions use a USB cable to charge, most of them have an in-built battery.
An in-built battery can last up to 15 hours when used repeatedly, and lower battery performance frequently only lasts 12 hours. When a gadget with multiple functionalities transmits and receives signals simultaneously, the battery percentage declines dramatically.
Users will gain in the long term from Bluetooth transmitters with rechargeable batteries. A compact device and a lightweight battery save you time to enjoy your favorite music or to keep up your work meetings with the built-in microphone.
While the transmitter is charging, please do not use it since it may overheat and harm the battery. As a response to this problem, many brands have created an anti-overheating battery.
The battery will last a long time if you charge it properly and utilize it appropriately to conserve energy.
Functionality
It's a good idea to test the functionality of a Bluetooth transmitter before purchasing it. You should buy a model that provides the most pleasing features at a reasonable price.
You can examine how many devices you can connect to that model to understand its capability better.
Conclusion
Your outdated TV model may be missing out on several functions when compared to contemporary smart TVs. Older TVs lack wireless connectivity options like Bluetooth in addition to an intelligent operating system.
Fortunately, you can solve this by using good Bluetooth transmitters for TVs, which we previously addressed with their key features and specifications. And if you've read through the complete buying guide for Bluetooth transmitters, you should have no trouble selecting the proper one.
---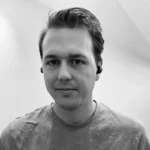 Espen is the Director of ProPairing and has written extensively about Bluetooth devices for years. He is a consumer product expert and has personally tested Bluetooth devices for the last decade.
---
Join Our Newsletter to receive the latest News, Exclusive Discounts & Offers!