The Correct SmartWatch for You in 2022! (Cheat Sheet!)
This site contains affiliate links to products, and we may receive a commission for purchases made through these links.
So if you're looking to buy a new smartwatch, you might have realized 2021 was a pretty crazy year for smartwatches. Weirdly enough, we lost more smartwatches than we gained, and this was because of a massive update that left many watches in the dust with no promise of getting the update.
So for these reasons, it's more important now than ever to choose the correct smartwatch. This year brands like Tickwatch gained popularity, Samsung switched to google's Wear OS 3, and many other surprising changes to the watch industry.
But I've been keeping up with it, and I tested countless different watches, and in this article, I'm going to write about the very best smartwatches you can buy going into 2022.
Rather than just ranking these like one through ten, or one through six, or whatever, I know everybody has different needs, so I want to break these down into winners of six major categories.
Keep reading to see the categories and the winners of all categories.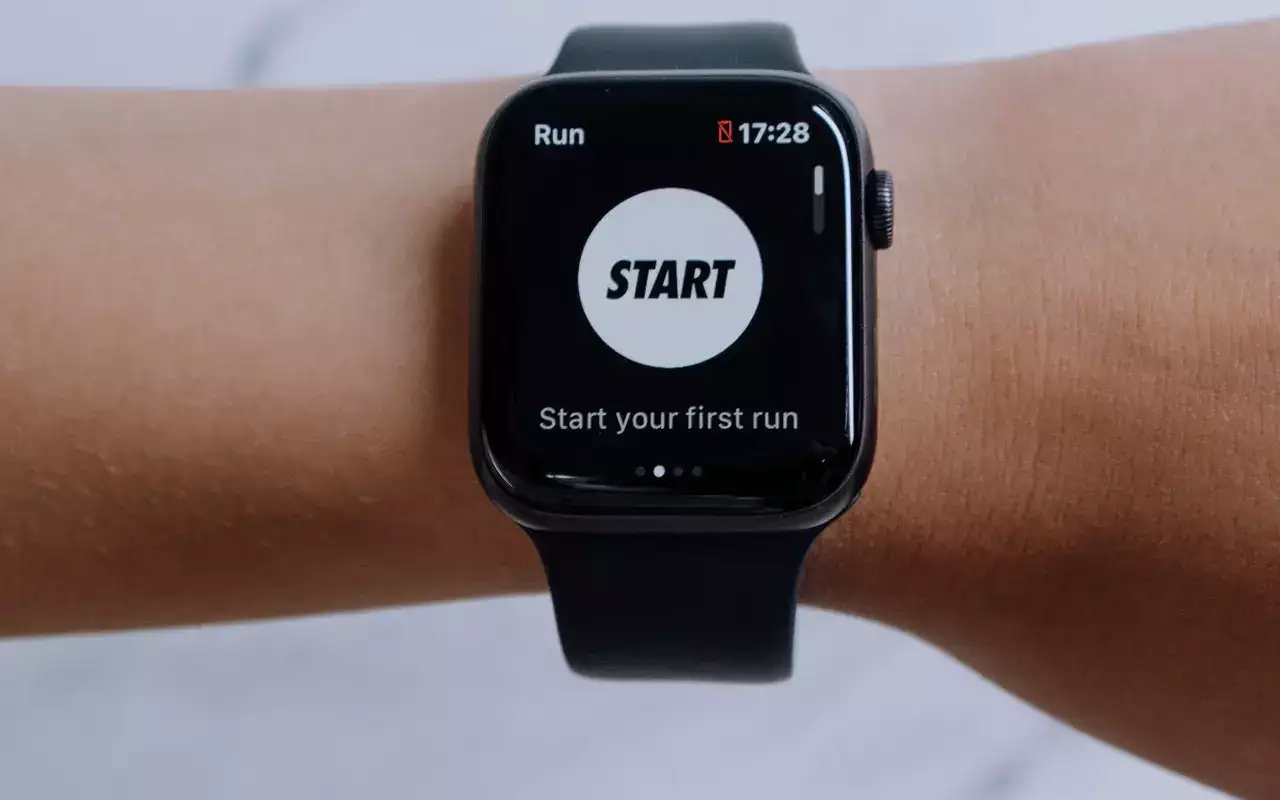 The Different Categories Explained
The first category I'm covering in this article is the "best hybrid watch," Of course, the hybrid watch is essentially any smartwatch with an analog hand on the outside. This looks a little nicer, looks more like a classic watch, and usually has longer battery life.
Then we'll talk about the "best style and aesthetics" for both men and women. Honestly, I think many of you probably wouldn't guess this one; it's an exciting one.
Then I'll get into "fitness bands," which are usually like a cheaper smartwatch alternative that is very small, very light, have excellent battery life, and of course, the big thing here is that they are much more affordable. Usually, you can find a really impressive one in about the $40 to $60 range.
After that, we'll go into the "best fitness smartwatch," so if you're looking to either lose weight or train for a marathon or whatever you might be looking to do. If fitness is the primary goal of a smartwatch, then this will be it for you.
And let's be honest, I wouldn't share anything in this list that wasn't very capable of tracking your fitness, but some of them are going to be much better than others.
READ MORE!

Why Does My Smartwatch Flash Green?
Then after that, I'll cover the "best for most people," and what I mean by this is it's not always worth it to spend the extra $150 for that one feature that you're probably never going to use. So for most people, this is what I would recommend.
And then, in the last category, it's the "best overall." If money is no object if you don't care about saving that $150, what's the best watch you can buy.
Keep in mind the last two categories I'm going to split into iOS and Android because there's a difference there.
Let's get into the first category, which is the best hybrid watch.
1. Best Hybrid SmartWatch
A hybrid smartwatch is essentially going to look a little more like an analog watch. It has analog hands in the front but can still do a lot of smartwatch stuff, which gives you better battery life, a better aesthetic, and a very different style.
Out of all these watches, the one I get the most compliments on is my hybrid watch. Now, unfortunately, this was not a big year for hybrid watches, and I think it should have been, especially with this big transition; it would have been an excellent opportunity for watch brands to come out with hybrid watches.
But they didn't, and so the big one I want to talk about is the Withings ScanWatch.
ScanWatch by Withings
This watch wasn't available in the US until very recently. They finally got FDA approval, so the ECG is available here in the United States so that you can buy this watch.

I've been wearing this for a long time. I love this watch, and it does a great job with sleep tracking, health tracking, an ECG, a 30-day battery life which is usually even longer for me.

I like the style of having a small screen on the top that tells you the basic stuff you need to know. It's not a touch screen or anything, but other than that, it's going to be a lot like an analog watch.

So the ScanWatch is definitely a great buy right there.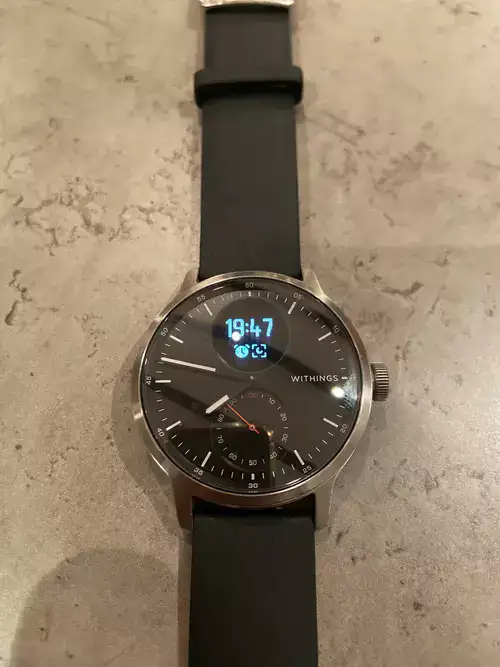 2. Best Style and Aesthetics
The next category is the best-looking watch, and here I said I want to split this into men's and women's, but you could wear any of them. But I want to talk about larger and smaller wrists that are probably a better way to look at this.
So for a larger wrist, a more masculine style watch, I would say the Fossil Men's Gen 6 is my favorite watch by far.
Best-Looking Watch for Large Wrist
Fossil Men's Gen 6
I think this looks amazing, and I love how you're able to customize it, not just with different watch straps, but I found that if you buy like, for example, the one with the steel bracelet, I think it looks like no other smartwatch out there.

And if you go and swap out the band for a leather one, it looks like a totally different watch, both very classy, and it can very easily match whatever you're wearing. So the Fossil Gen 6 is just an exquisite-looking watch with a nice design.

So that's a clear winner for the masculine watch.

And then, for a smaller wrist, I would say your best bet is the Garmin Venu 2S.
Best-Looking Watch for Small Wrist
Garmin Venu 2S
Many other watch brands don't do a great job catering to smaller wrists, so if you have a smaller wrist, I think Garmin really pulls through here. They have four different colors, and I think they look nice.

On top of that, it's made by Garmin, so you can bet that this will be an excellent smartwatch for tracking your fitness and your health and things like that.

Actually, I'll talk about this watch a little bit later on in this article, but just as a quick little bonus one I want to mention as well if you have an even smaller wrist, and the Garmin Venu 2S is not the style for you, you can check out the Garmin Lily.
I feel like the Garmin Lily didn't get the recognition it deserved. It was a really cool watch and had a different cool design. I love how Garmin was going about something in a completely different way, so check out that watch if you have a tiny wrist and are looking for something a little bit more on the feminine side.
3. Best Fitness Band
Next up, we have the best fitness band. This one might be a surprise, and this year's best fitness band winner is none other than the Mi Band 6 made by Xiaomi.
Over the past couple of years, the Mi bands have been crushing it within this category with the four the five. Now the number six is here, which has a larger display, blood oxygen, and many features.
Xiaomi Mi Band 6 Tracker
This is really a fantastic device, and it's selling at an incredibly low price. So if you want a lot of smartwatch features, but you don't want to spend a lot of money, you can now get the Mi Band 6.

It still gives you a pretty substantial display, so you're not even really compromising on how big it is, and it's also a nice subtle design on your wrist. So don't worry about wearing a giant smartwatch.

Again if you have smaller wrists, this would be a good buy for you.

However, it does miss out on two things which is why I split the fitness band into the "best fitness band," which is Mi Band 6, and then I'm going to give it another subcategory of the "best premium fitness band."
The Mi Band 6 is great, but the two things it's missing out on are NFC payments and built-in GPS. NFC payments are if you want to go to a gas station or a grocery store and just tap your wrist and buy something.
The second thing is having a built-in GPS. The Mi Band 6 connects to your phone and uses that GPS, but I like to run without my phone.
So the winner here for the best premium fitness band is the Fitbit Charge 5. You can read my full review of Fitbit Charge 5 here: Can Fitbit Charge 5 Play Music Without The Phone? Full Review!
Best Premium Fitness Band
Fitbit Charge 5
I love this device; it looks really nice, is lightweight with a five to seven-day battery life. And now, after many years of a black and white display, Fitbit finally upgraded the charge series to a color display.

On top of that, they added a lot of other stuff on here like advanced health features, including skin temperature tracking, ECG, and advanced sleep tracking. So if you're looking to get something like the Fitbit Sense, but you want it a little bit smaller, this does all the same stuff as a Fitbit Sense but in a much smaller package.

So as far as fitness bands go, this is absolutely the best premium fitness band.

4. Best Fitness Smartwatch
Next up, we have the best fitness smartwatch, and the winner of this category is the Garmin Venu 2 and the Venu 2S. They are really the same watch, just different sizes, and so this is really ideal because it works very well for both Android and iOS.
Garmin Venu 2
While still giving you a lot of really nice smartwatch features, you get a lot of advanced metrics in the Garmin app. They feature body battery, sleep tracking, workout tracking that make this complex data very digestible. And it's easy to understand exactly where your health is and what you need to work on, and what kind of progress you made.

Additionally, you're getting great things on here like offline Spotify, notifications and you can get apps on here. There's a lot of functionality on the Garmin Venue watches, and they look nice. They don't look like some of the giant sports watches out there.

So with that being said, I think the Garmin Venu 2 is a clear winner here.

If you're looking for something with a longer battery, though, a runner up here could be the more sports-oriented watch, the Coros Vertix 2. This is a really solid device with both accurate GPS, accurate heart rate features, a really long battery life like 60 to 70 days, and a visibly durable design.
Like you can see, this thing is an absolute tank of a design, but with that said, it's a pretty chunky watch.
5. Best for Most People
All right, so the best for most people, which I mentioned in the beginning, is basically the best watch you can buy with a good value.
So first, we start with iOS. The winner here is the Apple Watch SE, and I choose this instead of the Apple Watch 6 or 7 because it does everything you really want it to, and it gives you the apple ecosystem, it gives you a high-speed chip on there and a beautiful display.
Best For Most People (iOS)
Apple Watch SE
It's a great device overall, where everything about it is a full-blown Apple Watch. They're really not holding anything back except for a few tiny things that most people probably won't necessarily care about.

You're saving a lot of money here, and it's in the $270 range versus the usual $400 for an Apple Watch 6 or 7.  What you're losing is essentially an ECG and "always-on display." So a minimal hit there, but that's why I think this is an obvious choice for any iPhone user.

The Apple Watch SE is such a great buy, and it's a fast, powerful device.

Now for Android users, it's a little bit trickier. With the transition to Wear OS 3, which essentially means any older watches from Samsung and Fitbit, or that runs on Wear OS 2, will not get the new update. That leaves you with about five or six watches that you can choose from that will be a solid smartwatch in the future.
Wear OS, formerly known as Android Wear, is part of Android's operating system and is designed for smartwatches. In May 2021, Google announced a significant update in the Wear OS 3, which will only happen for devices using a newer specific chipset.
So of these, the Tickwatch E3, Ticwatch Pro 3, and the Ticwatch Pro 3 Ultra are all great buys. But I would say that the best for most people is a very robust watch that works well, and it looks really nice and sells at a surprisingly low price, around the $270 range. And the winner is the Samsung Galaxy Watch 4.
Best For Most People (Android)
Samsung Galaxy Watch 4
Now, this is the smaller version, and it's not the classic either. So it's a more active version, and this is basically the sequel to the Galaxy Watch Active 2, which was a much-loved watch with so many positive reviews.

The Galaxy Watch 4 is the perfect sequel to that, in my opinion. You're getting a touch bezel on here and a slim little design with aluminum rails on either side. And like I said, you're getting a lot of health capabilities on here, from body composition to estimating your body fat, ECG, and all types of things like that.

This watch definitely packs a lot, and it's also one of only two watches that is already running Wear OS 3. So the Galaxy Watch 4, I think, is a clear pick right here for most people.

And again, this is the smaller version, and it is the non-cellular version, so they're selling at about $270, which is a reasonable price for what you're actually getting.
6. Best of The Best Overall
And that brings us to the final category, the best of the best. If money isn't an issue, what is the overall best watch you can buy? We'll start with iPhone users, and it's pretty obvious that it's the Apple Watch 7.
Best of The Best Overall (iOS)
Apple Watch 7
The Apple Watch 7 integrates very well with the whole ecosystem and has all the features you ever need.

You're now getting a larger display that is really a visible difference.
Comparing this and the Apple Watch 6, you can really see that, even though it's one of the few improvements they actually made, the display is such an impressive improvement.

It's really better than most other watches on the market for the app support and that incredible display size.
Now, of course, for android users, you might be able to guess if I picked the Galaxy Watch 4 for most people, the Galaxy Watch 4 Classic is my pick for the best overall.
Best of The Best Overall (Android)
Samsung Galaxy Watch 4 Classic
This one has a beautiful rotating bezel that makes it feel like a premium device, and if you've never used it, I recommend going to your local best buy and just getting a feeling with the bezel, and you'll see what I mean.

It's very intuitive, it's a really clean way to navigate the interface, and again it's getting all the same stuff I talked about on the Galaxy Watch 4 is also on the classic.

It has excellent health tracking, great features, great integration, and you are in that Samsung ecosystem.
Conclusion
So there you go. Those are my picks for the best smartwatches going into 2022. Of course, there are so many other watches out there that are impressive but just didn't fit into these categories.
But if you have a pick that you really like, leave a comment down below, and if I already tested it, I'll leave my comments and my thoughts on there. And if I didn't, I'll consider looking into it and maybe making a review on that watch in the future.
Have you ever wondered if you can use Apple Watch or Fitbit without Bluetooth? Check out this article find out.
Here Is a Summary of the Best Watch in Each Category:
---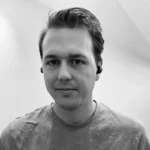 Espen is the Director of ProPairing and has written extensively about Bluetooth devices for years. He is a consumer product expert and has personally tested Bluetooth devices for the last decade.
---
Join Our Newsletter to receive the latest News, Exclusive Discounts & Offers!