Can A Smartwatch Play Music? (With 5 Examples!)
This site contains affiliate links to products, and we may receive a commission for purchases made through these links.
Smartwatches are loaded with functionality and features and are constantly improving with many models now able to play music online and/or offline. Smartwatches use Bluetooth connectivity to stream online music from an internet-connected device. Smartwatches also have built-in memory, allowing you to store music and play it offline.
Let's look at how to play music on a smartwatch and which types will let you do so. That means you can now listen to music on the go even easier!
1. How to play music on a smartwatch
Pretty much any smartwatch you buy nowadays will offer the ability to play music in one way or another. Some smartwatches have a built-in microphone, but most do not have speakers, so you'll need to invest in a decent pair of Bluetooth headphones to hear music.
All smartwatches will use Bluetooth connectivity to pair to a set of Bluetooth headphones and allow for super-easy operation of your favorite music apps on your wrist. There are also a few smartwatches offering a 3.5mm audio jack to connect wired headphones.
READ MORE!

Can Fitbit Charge 5 Play Music Without The Phone? Review!
2. Types of smartwatches
Of course, one of the most significant benefits of a smartwatch is connectivity to the internet, and different models of smartphones do this in different ways. There are a few different types of smartwatches, and some play music independently from your phone, while others are basically a remote control for your phone.
Smartwatches with a SIM or e-SIM
Typically, smartwatches connect to the internet using a cellular network or by connecting to a Wi-Fi network. Once connected, they can stream music from platforms like Spotify, YouTube, and other music apps. These types of phones have a slot for a SIM card or use an e-SIM (embedded SIM cards).
Smartwatches that piggy-back from your smartphone, device, or Wi-Fi network
Other smartwatches function as a remote control to your smartphone using a Bluetooth connection. This allows for control of your phone's apps and features while it's in your pocket or a backpack. These are great for urban exploring while listening to some tunes but not ideal for sports as you'll still need to carry your smartphone.
Running smartwatches
Most prefer to use running smartwatches, which do not require you to have a smartphone nearby at all. Running smartwatches use a SIM and connect to a cellular network to access the internet.
They're ideal for listening to music while running or working out as they're built precisely for that purpose! Running watches are typically more robust than other smartwatch designs and will include water resistance features.
They often come out of the box with a few different music apps already loaded and other handy apps like health monitors, GPS, and maps.
3. Advantages of using a smartwatch for playing music
The advantages of using a smartwatch are pretty clear, especially for sports, running, or hitting the gym. First, a smartwatch deshackles you from your smartphone and offers many of the same great features. Smartwatches are lighter and more suited for sports and outdoor adventuring, with many offering water resistance.
When listening to music online, a smartwatch is also much more convenient to skip tracks or navigate playlists on the go. With a smartwatch, you don't need to get your phone out of your pocket, and for those looking to go for extended sport or hiking sessions, smartwatches offer far longer battery range (some last up to 2 days in standby mode!).
4. Smartwatches and online streaming
Most smartwatches come boxed with favorite music apps already downloaded, and many running watches allow for offline syncing to Spotify, Deezer, or Apple Music playlists.
Not all smartwatches offer this feature, and many have complained about the limited compatibility for music playback from some smartwatch manufacturers, so do your research first before purchasing.
READ MORE!

How Much Data Does a Smartwatch Use? (Solved!)
Streaming online or offline with YouTube
Google has also come to the party and released a Wear OS app for YouTube Music. The app allows users of Samsung smartwatches to download and listen to their YouTube and Google Music offline on their phones. The one downside is you need to hold a YouTube premium account for offline listening on any device.
READ MORE!

Can You Watch Video on a Smartwatch? (With Examples!)
Streaming online or offline with Spotify
The Spotify app is a factory-installed app for many models of smartwatches, but if you have an older model, it's easy to download from the Apple App Store or the Google Play Store.
Once downloaded, you'll be able to pair your smartwatch with your Spotify account and stream music through your internet-connected smartwatch. If you have a Spotify premium account, then offline downloading of playlists is also enabled.
5. Smartwatches with storage space for music
There are plenty of smartwatches available with built-in memory to store music files such as MP3, AIFF, and WAV files. Most smartwatch storage is pretty limited (between 2GB to 32GB), so it's worth using a compressed music format such as MP3 to store any music files or playlists on a smartwatch.
Before buying a smartwatch, it's worth checking out how much onboard storage is available. You'll want at least 2-3GB as a minimum, and of course, the more, the better! Most new smartwatch models are released with between 8-32 GB of onboard storage.
Here are a few examples:
How much onboard smartwatch storage do you need?
This really depends on how much music you're planning to store. If you're looking to use your smartwatch to run GPS, a route tracker, and play some music on an hour-long jog, then 2GB worth of onboard storage would be sufficient.
A 3 minute MP3 file is around 8 megabytes, so if you've got 32 GB worth of built-in storage on your smartwatch, then you'll be able to set up a playlist with 3,200 songs, or around 160 hours of continuous playback (not that the smartwatch battery will last that long!).
6. Smartwatch battery life when playing music
Some smartwatch models have excellent battery life and can last up to 2 days on standby mode, however, once you start using multiple apps and connecting Bluetooth-enabled devices, the battery will drain quickly.
Most running smartwatch models will offer around 4-6 hours worth of battery when using a GPS tracker and playing music simultaneously. It's worth checking the manufacturer's specifications before buying if you're looking for a smartwatch with extended battery life.
7. Summary
Smartwatches are excellent for a busy life on the go or for when you want to leave home without a bulky smartphone in your pocket.
Nearly all models will allow for music playback, either via online streaming services while contented to the internet or via onboard storage where you can store and play MP3 music files.
READ MORE!

The Correct SmartWatch for You in 2022! (Cheat Sheet!)
---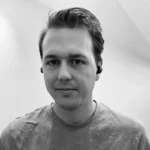 Espen is the Director of ProPairing and has written extensively about Bluetooth devices for years. He is a consumer product expert and has personally tested Bluetooth devices for the last decade.
---