Does Garmin Fenix 7 Come With A Touch-Sensitive Screen?
This site contains affiliate links to products, and we may receive a commission for purchases made through these links.
Garmin is arguably best known for its handheld GPSs, but in recent years they've branched out into a variety of other consumer areas, including sports and training, where they tend to thrive.
So, whether you're a regular exerciser or a serious fitness fan, there's a good chance a Garmin watch or bracelet has made its way onto your wrist. Garmin also took first place in my overall smartwatch test last year.
Now, Garmin has released the next version of the famous Fenix 6X Pro Solar watch, which is aptly named the 7 Series. But does the Garmin Fenix 7 come with a touch-sensitive screen?
The big news is that the 7-Series includes a touch-sensitive screen, which means you can press and swipe with your finger, which is a major improvement over its predecessor. The five buttons, however, remain in place. Excellent, especially when using gloves.
What Improvements Does Fenix 7 Has Compared to Fenix 6?
The Fenix series usually comes in a variety of configurations, including with and without sapphire crystal, solar cell charging, and, last but not least, varied designs. There are three sizes to choose from; 42, 47, and 51 millimeters.
The standard beginning price is roughly $700, with the more premium variants costing nearly $1,000. Furthermore, the solar-cell versions are supposed to be more efficient, both in terms of power usage and the amount of time they can function on pure battery power.
In addition, there have been some improvements that add a little more functionality, such as the ability to see the degree of performance during training and a better recovery time calculation.
Garmin Epix (Gen 2) Will Have Ssapphire Crystal
Epix is another new watch from Garmin. Is it a name you've heard before? Yes, it's an older Garmin smartwatch that has been resurrected in the guise of a new generation.
I'd call it a whole different watch if it weren't for the fact that the original was practically square, but the name is a little skewed, as it should be.
Epix (Gen 2), according to Garmin's press materials, is a GPS smartwatch with sapphire crystal, titanium case, and up to 16 days of battery life in smartwatch mode. Compared to Fenix 7, the fact that Epix has a 1.3-inch AMOLED touchscreen with touch capabilities and 416 x 416 pixels could be a selling point.
In any case, it is "packed" with functions and programs that track health, exercise, and activity data at all times. For those that require it, it is also a full-featured navigation device and smartwatch.
However, unlike the Fenix 7, it is only available in one size, 47 mm. The starting price is considerably higher, with the Garmin Epix (gen 2) starting at roughly $900. By the way, neither the new Fenix nor the Epix is released yet, but is expected to be available to ship later in February 2022.
---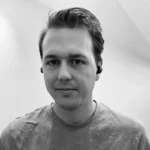 Espen is the Director of ProPairing and has written extensively about Bluetooth devices for years. He is a consumer product expert and has personally tested Bluetooth devices for the last decade.
---