Bluetooth Solar Keyboards | With Examples
This site contains affiliate links to products, and we may receive a commission for purchases made through these links.
Have you found yourself thinking, "what should I look for in a good solar keyboard?" Well, I've got the answer for you. There are a couple of things you should consider.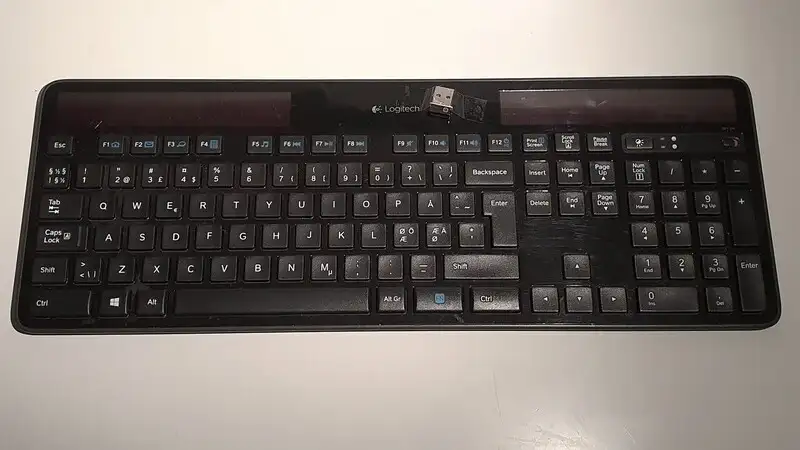 What to Look for in a Bluetooth Solar Keyboard?
The first is whether or not it is compatible with your device. Some keyboards only work with iOS, while others are compatible with the Chrome OS.
Second, determine a price range. How much money are you willing to spend on a solar-powered keyboard? Only consider keyboards within that range. I've compiled a list of some of the best solar-powered keyboards below and have linked Amazon links for all of them; you can look at prices there.
There's one last consideration I need to discuss before getting into the products. Look at how the keys are laid out, such as whether the keyboard has a numeric keypad or not. Everyone has their own preferences for key layout, which determine whether they have a good experience with the product. So it's important you look at them.
READ MORE!

The Pros and Cons of Buying a Wireless Keyboard (Explained)
Best Solar Keyboards and Reviews
This Logitech wireless solar keyboard is one of the best options you'll find. The keyboard charges under any light source. It lasts for at least three months in complete darkness once it has been fully charged.
Any light source can keep the K750 wireless solar keyboard charged. The science behind this process is a little complicated, but all you need to know is that this and all the other products on this list have integrated solar panels that convert energy provided by light sources into electrical energy that keeps your device working.
A notable feature of this keyboard is its tiny Logitech Unifying Receiver that stays in your system to ensure a stable connection. You'll never have to worry about the Bluetooth network dropping or disconnecting and reconnecting while you work.
READ MORE!

Are Bluetooth Keyboards Good For Gaming? (Solved)
Also, the Logitech K750 wireless solar keyboard works with Windows 7, 8, and 10. Unless you're using a very outdated system, this keyboard will be compatible with your PC. It doesn't work with Apple computers, though. So if you have a Mac, you'll want to look at the Logitech MK750. It has most of the same features but is Mac compatible.
The Arteck Wireless Solar Keyboard has limited Mac compatibility, so you'll have to see if it works for your device.
As for features, this is a full-sized solar-powered keyboard. But you can charge it with any light source. This even includes the desk lamp on your table. The keyboard can convert light energy of any form into electrical energy to charge your device.
It has relatively long battery life. The specific duration depends on how much you use it per day. If you use the keyboard for about two hours every single day, the batteries will last you six months. You connect the keyboard to your computer with a USB receiver. It doesn't have a stable Bluetooth connection. You need to take care of the USB, or your keyboard won't work.
The solar-powered keyboard has an ergonomic design and comes in a beautiful black color. The painted front panel gives it a heavy-duty feel.
Additionally, the keyboard has a concave key cap which allows for fast, quiet, and efficient typing. You don't have to worry about making a lot of noise while working and can easily type deep into the night when other people are sleeping or in libraries where peers are reading in silence.
It comes with fantastic Windows hotkeys, making using a PC super easy. Instead of typing in a command or using your cursor across the screen to perform a task, you can complete it with the press of a key. It won't take you more than a few seconds.
You should know that this keyboard isn't super durable, which means it will start wearing out sooner than the other devices on this list. You can make it last just as long or even longer if you are extra careful with it. But it is highly unlikely that you are able to maintain the required maintenance over a long period of time.
However, it has great features. It has an elegant design and can be carried around easily. The keys are simple and straightforward. All things considered, this is an excellent option, even though it isn't the most durable.
This wireless keyboard is a Mac-only Apple keyboard, and it doesn't require any complex software to get started.
This Macally product stands out among other solar-powered keyboards for a number of reasons. It has a 600 mAH battery that will run for up to 84 hours when placed away from any light source. So you can get three and a half days of functionality in complete darkness when it's fully charged.
Afterward, all you need is access to the sun, and your keyboard will begin solar charging.
The Macally wireless solar keyboard has a design that doesn't leave much to be desired. It comes in a space gray color that blends well with most aesthetics. It even works for people who want a bolder keyboard that makes a statement because you can decorate it with stickers and other designs. The neutral base means you can put anything you want on it without having to deal with clashing color palettes.
This solar-powered keyboard has an ergonomic design, which is great for people who work for long periods at once. If your job requires you to spend a lot of time on your laptop or computer, you'll love this keyboard. Because, unlike other wireless keyboards, this one is designed to provide you with comfort. Your hands will never be tired after using it.
Moreover, this wireless Bluetooth keyboard has a design that makes typing silent.
READ MORE!

How do you do accents on a Bluetooth keyboard? (Solved)
There are some downsides to using this product, though. It doesn't have a USB dongle or an RF dongle. This reduces its functionality in some regards. Also, it is more expensive than other Apple keyboards.
Happy shopping!
---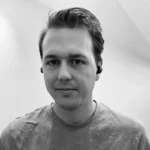 Espen is the Director of ProPairing and has written extensively about Bluetooth devices for years. He is a consumer product expert and has personally tested Bluetooth devices for the last decade.
---