Can You Use Apple Watch or Fitbit Without Bluetooth?
This site contains affiliate links to products, and we may receive a commission for purchases made through these links.
Fitbit and Apple are two of the most popular brands to check out if you're looking for a new smartwatch or fitness band. Fitbits and Apple Watches have a lot of features in common, such as daily activity and heart rate tracking, but can they work without Bluetooth? Let's have a look.
Fitbit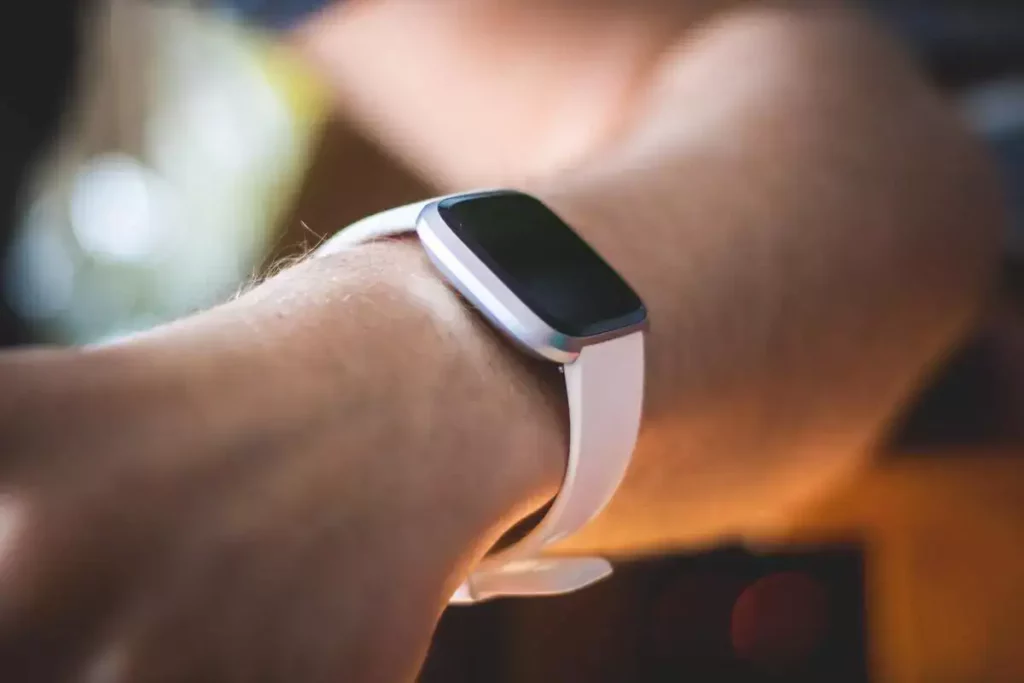 1. Can I Use Fitbit Without Bluetooth?
Yes, you certainly can. When it comes to synchronizing your tracker with the Fitbit app, Bluetooth only comes into play when internet availability is a problem. It will operate in the same manner as before.
The only time you'll need Bluetooth to get the most out of your Fitbit is when you connect it to the Fitbit Health app to track your progress or keep track of your daily activities. Otherwise, you won't be able to use your Fitbit without Bluetooth!
The smartphone app, on the other hand, is critical. If you want to use your Fitbit to its maximum potential, you'll need Bluetooth or Wi-Fi at some point.
READ MORE!

Can Fitbit Charge 5 Play Music Without The Phone? Review!
2. What Features Do You Have Access to Without Bluetooth?
Even if you don't have a Wi-Fi connection or aren't connected to your phone or another electrical gadget through Bluetooth, you'll be able to use most of the features that make Fitbits so great for doing out.
These functions include distance tracking for jogging, trekking, swimming, hiking, biking, other workout activities, calorie counting, calorie intake tracking, and even sleep tracking and heart rate monitoring!
The best part is that it can all be accessed right from the watch's UI. This suggests you won't have to download the data to another device to monitor, analyze, and create a strategy to enhance your health and lifestyle in the future. All of this may be done using the watch alone.
READ MORE!

Why Does My Smartwatch Flash Green?
These are Fitbit's key features. A Fitbit's capacity to track information using motion and light sensors to recognize the type of exercise you're performing, track your progress, and help you better is what makes it so distinctive and valuable as a physical fitness instrument. 
Without a Bluetooth connection, you can use each of these features. As a result, you'll never need to link your Fitbit to a smartphone to access the most vital and critical functions that make it a useful physical fitness planning and tracking tool.
3. Does my Fitbit have to be near my phone?
Is it necessary for my Fitbit to be close to my phone? Is it possible to track my run without using a phone? These are some of the most common questions, and I'll be happy to answer them!
Fitbit gadgets can track your run even if you don't have access to a phone. There are two forms of GPS tracking on Fitbit devices: connected GPS and built-in GPS.
The Fitbit device with Connected GPS relies on the GPS on your phone. If you go for a jog or a walk without your smartphone, the tracker will continue to track your progress, but it will estimate your distance covered based on your step count and step length.
It won't be very exact because it'll be an estimated distance. Which Fitbit model is the most accurate for running? Fitbit with built-in GPS, on the other hand, does not require a smartphone to work, so it will be able to correctly measure your pace and route even if you don't have one. In addition, the data collected by this tracker will be more precise.
4. If you're out of range, will your Fitbit sync?
If your Fitbit is out of range, it will not sync. The Fitbit can only sync for a distance of 20 feet, and it should be good and sync correctly as long as it is under 20 feet.
READ MORE!

7 Genius Tips To Improve Your Bluetooth Connection
5. Is it necessary for Fitbit to have my location turned on?
If you're using an Android device to set up or sync your tracker, you may be required to enable location services.
Depending on your device, the location permission allows your Fitbit device to sync with the Fitbit app on your phone and supports services such as the Weather app, notifications, and GPS.
You can disable the location permission for the Fitbit app on your phone if you don't want to disclose your location.
Apple Watch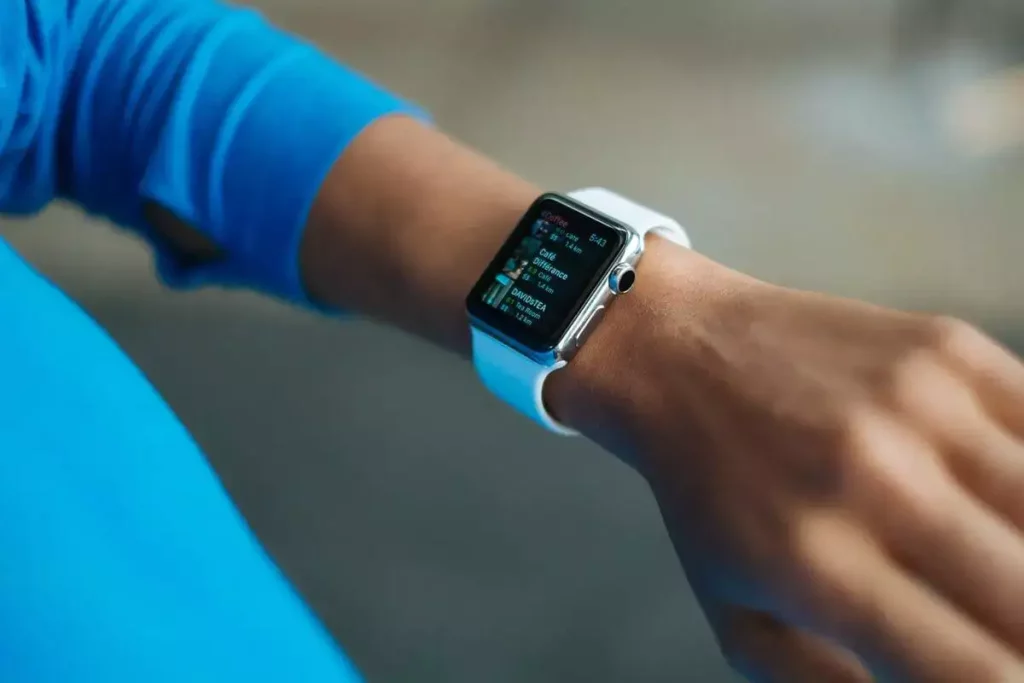 1. Does my Apple Watch require Bluetooth to function?
No, for the watch to be connected to the associated iPhone or to access certain Internet-based services, Bluetooth does not have to be turned on all of the time on your iPhone.
When your smartwatch cannot connect through Bluetooth to the linked iPhone, it will try to connect to a recognized, suitable Wi-Fi network as a backup.
Apple Watch connects to its associated iPhone using Bluetooth wireless technology and uses the iPhone for various wireless capabilities. Apple Watch can't create new Wi-Fi networks on its own, but it can connect to networks created on the linked iPhone, as I mentioned.
If your Apple Watch and iPhone are on the same network but not linked by Bluetooth, you can do the following on your Apple Watch without using your iPhone:
iMessage allows you to send and receive messages.
Digital Touch messages can be sent and received.
Make use of Siri.
2. What happens if I turn off Bluetooth on Apple Watch? Does Apple Watch stay connected when Bluetooth is off?
When your Apple Watch and iPhone are connected via Bluetooth and your iPhone has access to both cellular service and the Internet, the entire list of features is available (via either cellular data or Wi-Fi).
For the devices to establish and keep their Bluetooth connection, you don't have to have your iPhone on or near you (within arm's length, for example). The Bluetooth range is typically around 33 feet / 10 meters (this will change in practice because of its wireless interference).
If your watch is unable to connect to your iPhone through Bluetooth, it will attempt to connect to a recognized Wi-Fi network as a fallback. This is a suitable 2.4GHz Wi-Fi connection that your iPhone has previously connected to while your Apple Watch was paired to the iPhone via Bluetooth (some exclusions apply).
When linked to Wi-Fi, the watch still has a variety of functionalities, including the ability to receive and send iMessage texts. You can use Apple Watch to make and receive calls and (subject to carrier support) send and receive SMS / text messages if your carrier supports Wi-Fi Calling and it is supported on your plan and activated on your iPhone.
If your Apple Watch seems unable to connect through Bluetooth or Wi-Fi, it still has some – albeit limited – functionality.
3. Is it possible to use Apple Watch without pairing it?
The Apple Watch is a very useful device that you can use for much more than just telling time. It's made to work with an iPhone, allowing you to keep track of the apps you use on your wrist. Although you'll need an iPhone to set it up at first, you may use your Watch in many different ways without pairing it all the time.
Here are seven different ways to operate an Apple Watch without pairing it:
Track your physical activity and workouts –
As the Apple Watch is an excellent fitness tracker, the absence of your iPhone does not affect its ability to register workouts and measure your steps, heart rate, calories, sit-to-stand balance, blood oxygen levels, and anything else health-related.
With its inbuilt storage, the Apple Watch can keep this information for up to 30 days. This information syncs to your iPhone and is removed from the Apple Watch cache once your iPhone is back in Bluetooth or Wi-Fi range.
Setup a stopwatch, timer, and alarms –
The second thing it can do without your iPhone is to keep track of time. After all, it's a wristwatch, and you'll still be able to view the time by tapping on the screen or raising your wrist. You can even utilize the Alarm, Timer, and Stopwatch applications with no problems.
Syncing music and podcasts –
If you have specific playlists in the Apple Music app that you'd like to bring with you on the Watch, you may do so using the Watch app. These songs are downloaded to your Apple Watch's internal storage, and you can listen to them on your Watch even if your iPhone is out of range.
You can also play music directly from Apple Music's library of over 40 million songs or even radio channels if you have an Apple Watch with Cellular.
Store and display photos –
Even though the Apple Watch Series 4 and later models have a larger screen, it's still not the best method to view photos. But if you don't have an iPhone, the Apple Watch screen will suffice, right? Luckily, you can sync one album with up to 500 photos from your iPhone, allowing you to carry your best shots with you and show them off to others.
Use Apple Pay and your wallet –
The Apple Watch supports Apple Pay, so you can pay for products at places that accept Apple Pay even if you don't have your wallet or iPhone 12.
Your Apple Watch receives a unique token for each of your cards in Apple Wallet, so you don't even need your iPhone to use them. Just keep in mind that you have to connect your Apple Pay cards to your Apple Watch first. This includes gift cards, flight tickets, and other cards stored in your Apple Wallet.
That's correct! The GPS-only Apple Watch can still perform many things even when it's not connected to your iPhone, so it's wonderful that it doesn't constantly require your iPhone to work. While you can connect the Apple Watch to Wi-Fi, you can only do so if your iPhone has already connected to the same network. However, since the Cellular Apple Watch has its data connection, it can pretty much do everything without your iPhone.
4. How far can the Apple Watch and iPhone connect over Wi-Fi or Bluetooth?
This is an important question for many situations, including:
Workouts and activity tracking with the Apple Watch in the gym. Is it necessary to have the iPhone fastened to my forearm or in my pocket, or may it be in my bag in the corner of my locker in the locker room?
Is it necessary for me to have my iPhone with me at all times at work and home? What happens if I leave my iPhone in my purse, at my workplace, or in my room?
Bluetooth 4.0 is used to connect the Apple Watch to the iPhone. The Apple Watch does not have Wi-Fi; instead, it uses the iPhone's Wi-Fi, but don't panic just yet. The Apple Watch can monitor health data, play music from the Watch's library, and make purchases using Apple Pay on its own.
Handoffs, for example, are a nice connection between the Apple Watch and the iPhone. You can start communication on your Apple Watch and finish it on your iPhone using Handoffs.
READ MORE!

Improving Bluetooth Reception: Tips and Tricks
Your iPhone's Wi-Fi and GPS are used by the Apple Watch (iPhone 5 or later). The watch does, however, have an accelerometer and a heart rate sensor built-in. Is it possible to use it without an iPhone? It will operate properly, however, some apps will not function without a linked iPhone.
Most apps will require a linked iPhone to function, as much of the app's processing is performed by the iPhone, which then communicates the results to the Apple Watch through Bluetooth. Apple does this to extend the battery life of the Apple Watch.
Conclusion
That concludes the discussion. To use the functions of your Fitbit or Apple watch, you don't require a Bluetooth connection. However, if possible, I would recommend connecting your devices (both Apple and Fitbit) via Bluetooth.
It comes with so many extra features that make owning these devices even more enjoyable than it currently is. Don't worry if you don't have Bluetooth on your device. Without it, your Fitbit/Apple Watch is still a fantastic physical fitness tool.
If you want to find the correct smartwatch for your need I recommend you to read the following article: The Correct SmartWatch for You in 2022! (Cheat Sheet!). Here are the results from the test:
---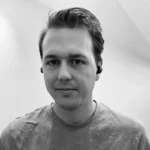 Espen is the Director of ProPairing and has written extensively about Bluetooth devices for years. He is a consumer product expert and has personally tested Bluetooth devices for the last decade.
---