How Much Data Does a Smartwatch Use? (Solved!)
This site contains affiliate links to products, and we may receive a commission for purchases made through these links.
The answer depends on the type of smartwatch you have and how you use it. Most smartwatches do not require separate data plans as they use your phone's data or WI-Fi. The exception is devices known as standalone smartwatches that function independently from your phone. There are many options for data plans in this case.
In this brief article, I will be clearing up any questions you might have about smartwatches when it comes to all things data. Ranging from cost to protection and even tips to maximize your data usage, read on further to learn more!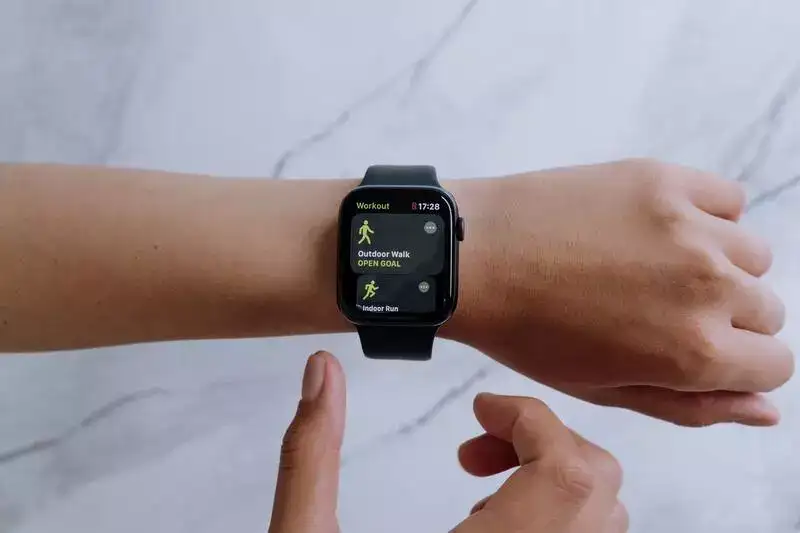 Does a Smartwatch Consume More Data Compared to Regular Smartphone Use?
So you've just picked up your new smartwatch. After paying, exercising, and communicating so conveniently, you may be wondering where the catch is. Will you feel the damage when it comes to receiving your bill?
The answer is that smart devices may actually use less! Unlike your phone, the kind of apps smartwatches are designed to be used for are a lot more limited. Smartwatches are designed for fitness tracking, calls, and payment functions instead of getting caught up in data draining mobile games, videos, and social media applications. These all use substantially less data.
However, it may be a good idea to be careful when using standalone phones that access video platforms and more complex apps. Over-use may waste quite a lot of data when not connected to the WI-FI. Still, rest easy knowing that your smartwatch uses data at around the same rate as a smartphone.
READ MORE!

Where Are Bluetooth Files Stored On iPhone, Mac, And Android?
Tips to Save Data On Your Smartwatch
It might feel impossible to live without using the internet. Many aspects of modern life are integrated with online activity, and many revolutionary advancements enhance our daily lives at a rapid rate. However, when unchecked, this can get expensive when we step out our front door. Here are a few tips to help you keep your data usage to a minimum.
1. Connect to the Wi-Fi:
When you're on the go, always remember to check if you have free Wi-Fi available. This will save you a lot of data. The option to connect to Wi-Fi will most likely be easily accessible from your phone settings. It may surprise you how frequently you will find open Wi-Fi in malls and train stations.
2. Turn off GPS when not in use:
Your GPS and location settings are key when you're out running or exploring an unknown part of town. However, these apps may use up unnecessary data in the background. Always ensure to check your settings and to make sure it remains off after use.
3. Use some apps in moderation:
This may sound obvious, but some apps on your smartwatch may use up more than you realize. Applications like Spotify, YouTube, Deezer all have options and settings available to ensure not to use too much data when you're out and about.
4. Turn off your Data completely.
Hear me out. I know you purchased your new smartwatch to enjoy all the benefits the technology can bring to your wrist, but when your data is almost capped, you may need to put a temporary stop to your usage. Your smartwatch will look great and function perfectly as a regular watch in the meantime.
READ MORE!

Why Does My Smartwatch Flash Green?
Smartwatches That May Require Separate Data Plans
Most smartwatches have to be paired with your phone to operate. Standalone watches are entirely operational without the need for a smartphone. You can use these kinds of cellular watches to text, call or exercise while leaving your phone behind at home.
This Samsung Smartwatch is renowned for looking sleek and having a good battery life. It's now also available in LTE, allowing you to make use of its new fitness capabilities on the move without a smartphone.
With more RAM than its predecessors, the new TicWatch's LTE allows you to get more out of its exceptionally long battery life. This watch is durable, premium and will look great with any outfit.
Also making use of LTE technology with eSim, Huawei's latest smartwatch is also a standalone smartwatch. With its sporty look and lighter weight, this is said to be a tremendous improvement from the first-generations Huawei Watch.
How Can I Ensure That My Smartwatch's Data Remains Safe?
You may feel joined at the hip to your new smartwatch, but having your device that tracks your health and sleep patterns certainly can feel invasive at times. Many people are taking a closer interest in how their data is obtained and used, and Smartwatch users are no exception.
With U.S Senators conducting investigations into how your device may use your data, you must stay informed on which companies are renowned for using your data responsibly and those that aren't. Fortunately, most big companies are considered relatively safe, and it is vital to stay up to date with the latest findings.
Privacy risks can include outside hackers that attempt to access your data remotely. Protect your smartwatch by always activating password protection, blocking unauthorized pairing, and two-factor authentication. Security tips like this will help to ensure that your data is safe.
What is an eSIM and What Does it Mean For my Smartwatch?
An eSIM is an embedded SIM card, and this means that you don't require changing physical SIM cards to use your device. The eSIM is a small chip found in your device with rewritable information, and it works in a similar way to other NFC chips used for some payment tech.
The benefit of this technology is that you will no longer be required to have one SIM card per operator and can change operators with little difficulty, which makes it perfect for users who travel regularly. While not all network carriers have embraced the eSIM, this technology will probably become widespread in the future.
While it is not yet certain whether or not this SIM update will be made redundant by new cloud storage options, it is still currently in common use and requires an adjustment of mindset. New smartwatch users should stay in the loop on whether their carrier supports eSIM and what it could mean for your device.
READ MORE!

Can You Use Apple Watch or Fitbit Without Bluetooth?
How Smartwatch Data Can Help Detect Covid-19 Cases Early
Data from smartwatches has another surprising use. Throughout the Covid-19 Pandemic, many studies have been conducted with willing participants to determine signifiers of the virus. This information could be used to help detect early cases in other smartwatch users.
In this study, participants that had self-diagnosed early symptoms of the virus allowed researchers to access their data related to heart rate, temperature, and other physical signifiers. Scientists used this information to synthesize a formula that can accurately predict Covid signifiers even when the user may not notice themselves.
Research such as this is an exciting revelation for experts in the medical community and could lead to new methods of reducing diseases of all kinds. The device on your wrist is more than a convenient timepiece, and it's a new path to integrate technology into our society further – and the data is key.
Recommended Watches
If you want to find the correct smartwatch for your need, I recommend you to read the following article: The Correct SmartWatch for You in 2022! (Cheat Sheet!).
---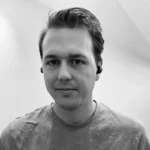 Espen is the Director of ProPairing and has written extensively about Bluetooth devices for years. He is a consumer product expert and has personally tested Bluetooth devices for the last decade.
---
Join Our Newsletter to receive the latest News, Exclusive Discounts & Offers!