What Is The Best Wireless Gaming Mouse Of 2022? Find Out Here!
This site contains affiliate links to products, and we may receive a commission for purchases made through these links.
Wireless gaming mice no longer have any drawbacks over their wired counterparts, thanks to wireless and battery technology developments.
Due to its super-low latency, you probably won't even notice any lack of responsiveness, and the battery performance is superb. It can last hundreds of hours, reducing the time required you need to plug it back in.
The Logitech G502 HERO, in my opinion, is the best wireless gaming mouse, and many gamers also consider it to be a great gaming mouse. From overall design to software options to additional features, this huge, comfortable, adjustable mouse achieves almost everything right.
If you're in the market for a wireless gaming mouse, you'll want the best that your budget will allow. I'll make this selection simple for you. With one of the most excellent gaming mice available, you can take your gaming to the next level. Let me assist you in narrowing the field because there are so many alternatives.
I've compiled a list of wireless gaming mice for you to choose from, ranging from high-end clickers for ambitious pros to budget-friendly options that deliver a superb gaming performance.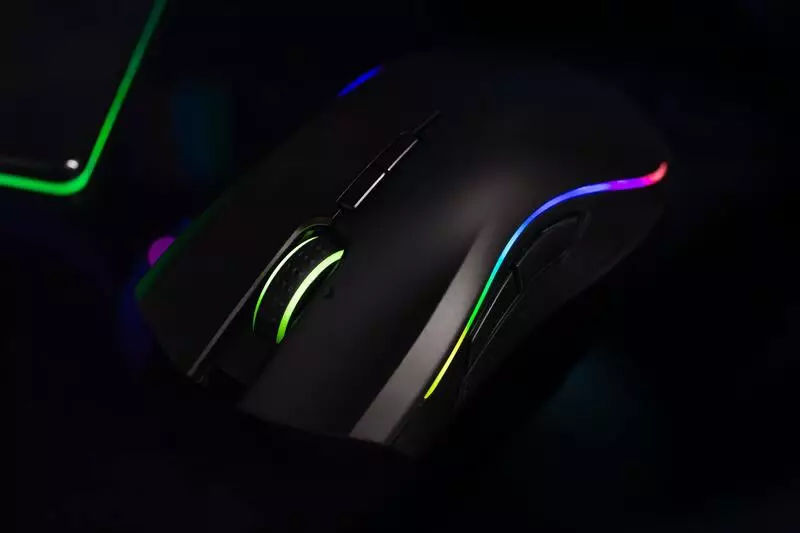 Best Wireless Gaming Mouse
Logitech's wireless G502 takes up the award for the best wireless gaming mouse. The company's own HERO 25K optical sensor is one of the best on the market, with a 1ms report rate and a resolution of up to 25,600dpi, as the name says.
It also has an excellent 60-hour battery life, which is entirely forgotten when using Logitech's Powerplay mouse mat to wirelessly power the mouse while it rests on the pad. The G502 Lightspeed Wireless is the most recent version of the G502 Proteus Spectrum, a classic among Logitech enthusiasts. The Logitech G502 Lightspeed is an excellent gaming mouse for serious gamers and average users.
Logitech enhanced this gaming mouse by using its 16K DPI (dots per inch) sensor and then combining it with its PowerPlay software, which allows it to remain charged indefinitely when used with the PowerPlay mat. It boasts a long battery life, extending for about two days on one charge, with or without the mat.
It's comfortable to use and loaded with functions, and even though it is wireless, it's a swift and efficient mouse that doesn't appear to be slower than a wired mouse. If you're thinking about investing in a high-end wireless mouse, no other model I tested for this buying guide earned its price as well as this one. The G502 Lightspeed combines the greatest aspects of Logitech's gaming and general-purpose mouse into a single device.
When you tap the primary buttons, you get a pleasant bounce response, and unlike some of the other recent models, they click effortlessly regardless of how you grasp the mouse. A fast-release button is also included, similar to those found on other Logitech retail and gaming mice. The G502 Lightspeed's wireless capability makes it even more convenient to take with you anywhere you go.
The Razer Naga mouse has evolved in style and functionality, but it was always the most incredible MMO mouse for the price.
Razer's Naga Pro is the ultimate wireless partner if you need a cordless mouse to play the top MMOs. And the Razer Naga Pro's latest edition is the best yet: a tiny, compact mouse with an excellent sensor and three adjustable thumb holds, along with button grids that are ideal for multi-player action games, MMOs, and everyday use. If you are looking for the lightest wireless gaming mice, then I would suggest you buy this.
This mouse includes three detachable panels that can be swapped out on the fly and are compatible with a wide range of games, including first-person shooters and massively multiplayer online games. Its modular side-plate makes it suitable for both MOBAs and FPS games, letting you choose between two, six, or twelve customizable buttons for a total of up to 20 programmable buttons.
This year's Naga features a better battery life and is Razer Mouse Dock compatible, unfortunately not included. With a much more squat form than a typical gaming mouse, it is somewhat short for larger palms.
This mouse has the same fantastic Focus+ 20K optical sensor as the Viper Ultimate, which offers 20,000dpi, and weighs a very reasonable 117g despite all those extra buttons.
It also has a remarkable 150-hour battery life. Add in Razer's Chroma RGB illumination for a more personalized experience, and then you've got one of the most adaptable wireless gaming mice available.
The twelve-button option, however, is the real show-stealer. It makes things a lot easier in MMOs because there are so many different attacks and motions to choose from, but this mouse puts them all at your fingers.
There are instances when a good and reasonably priced solution will suffice, which is understandable given the high cost of many gaming mice these days. Logitech G305 is the best budget wireless gaming mouse. The Logitech G305 Lightspeed is an effort by Logitech to create a high-quality wireless Bluetooth gaming mouse that isn't too pricey.
It competes with numerous good-wired mice due to its average price, despite no compromises concerning functioning or design. It's an excellent choice for anyone seeking the best wireless gaming mouse on a budget.
The G305 uses Logitech's Hero sensor, an improved version of the G502's excellent sensor. A single AA battery could last up to 8 days, which helps keep the price down compared to being rechargeable.
Although the G305's sensor has a lesser resolution of 12,000 DPI, it's still quite enough to offer you an advantage in any game you're playing. Furthermore, its exquisite design allows you to play in comfort for hours. The G305 is built on a long-standing Logitech design that is both compact and multifunctional.
Sure, it's not manufactured with the same high-quality materials as the G502 shown below. It is, however, a third of the cost and is still far superior to a standard office mouse. It won't die on you at the most inconvenient time, though, with nearly 200 hours of charge on a single AA battery.
For the money, the G305's quality and performance are unbeatable.
If you want a lot of functionality, Corsair's Dark Core RGB Pro SE is a wonderful choice. The original was one of my favorite wireless gaming mice when it was launched in 2018.
Due to the various minor improvements like 18,000 DPI, Qi cordless charging functionality, and 2,000Hz Polling rate, the Dark Core RGB Pro SE is back in full force.
This mouse can swap between 2.4GHz wireless mode and Bluetooth mode with the accompanying USB dongle (discreetly placed beneath the removable, magnetic wing). Of course, utilizing the dongle will give you better performance, but it's nice to have options. While the battery life was adequate, it wasn't nearly as long as the Kone Pro Air or the G502 Lightspeed.
The deluxe edition part of the name refers specifically to the Dark Core RGB Pro SE's ability to work with your favorite Qi wireless charging mouse pad. I also learned that the mouse could be used for around 5-6 days before the battery dies.
The popularity of Qi wireless charging mousepads indicates that this mouse will last for a long time in the future. At roughly $100, the Dark Core RGB SE is an excellent deal for a super-fast and precise Bluetooth gaming mouse.
It's important to note that the textured grip on this large mouse may feel strange at first if you're not used to handgrip mice or have small hands, but it's great to work with.
Wireless gaming mice with impressive performance are hard to come by. If we were to sum up this entry in a single word, it would be 'amazing.' Wireless mice are not suitable for gaming because of their latency, which can be as little as a fraction of a second; this is why we were even more surprised by the Corsair Dark Core RGB.
This is a mouse you can play games with, wireless or not, thanks to its sub-1ms speed, exceptionally low latency, and durability. That's not to mention the RGB lighting, which is very configurable, and the sturdy software.
There is one caveat: the palm rest is a little flat, which isn't ideal for claw grip gamers. If you like to grasp with your palm, though, you'll appreciate how well it fits in your hand.
The Corsair Dark Core RGB Pro is an updated version of an older model with clever enhancements and plenty of styles, not to mention a fascinating RGB light show along the side of its shell. It also helps to have robust Slipstream wireless connectivity.
Even though it is expensive, it provides you the comfort. I wasn't convinced first on the rough, dull rubber at the back of the mouse and its scroll wheel, but after using it for a few hours, I completely changed my mind.
For long gaming sessions, it's both gripping and comfortable, while the 18,000 DPI sensor and 2,000Hz polling rate offer a quick reaction when you need it.
When it comes to DPI, the RGB Pro shines. It contains a couple more side-buttons, in addition to the two regular ones that raise or reduce DPI sensitivity on specific profiles. In shooters, this is ideal for swiftly switching between weapons.
FAQS
What Features Should I Look Before I Buy a Wireless Gaming Mouse?
You might have had the finest mouse with many handy buttons in the world, but if it's not right for you, you won't be able to play with it.
While you will undoubtedly find the great wireless mouse of your dreams, it may take some time and effort to do so. The most significant element to consider when selecting a mouse is its comfort in your palm. There is a variety of sizes, styles, and heaviness to consider.
When newbies to the world of PC gaming hear the phrase DPI, they should know that it stands for 'dots per inch.' The greater the number, the more options you have for adjusting the sensitivity of your mouse.
If you don't have a lot of desk space but still want accuracy, get yourself a reliable wireless gaming mouse. How? Look for a gaming mouse with a higher DPI level that can be changed to a lower DPI later if you get a bigger desk.
READ MORE!

Do Bluetooth Keyboards and Mouse Have Input Lag?
However, a high polling rate indicates that you will receive speedier responses. The polling rate is expressed in hertz and typically ranges between 125 and 1,000Hz.
The latter indicates that your mouse position is relayed 1,000 times per second to your computer. Ergonomics – especially if you're left-handed – and RGB illumination are two more critical gaming mouse features to consider.
Professional gamers want mice that are lightweight, simple, and have fewer buttons. Smaller mice are simpler to use and allow you to move quickly all over the mouse pad without straining your arm.
READ MORE!

How Much Does The Best Wireless Mouse Cost Me?
Is Wireless Gaming Mice Better Than Wired Ones?
To put it simply, yeah. The best wireless gaming mice can now achieve the same low latency speeds as cable versions, with minimal performance difference between the two. However, there are a few additional costs to consider when enjoying the premium untethered experience.
Even a few years ago, the greatest wireless mice brands couldn't equal cable pointers in terms of speed and latency. Since then, though, I have seen wireless gadgets make significant advancements in connectivity technology.
READ MORE!

Bluetooth Mouse vs. Wireless Mouse: Which Is Better?
Wireless gaming mice can now compete with tethered equivalents thanks to the introduction of 2.4GHz connectivity and high-speed polling rates.
Wired mouse, on the other hand, is significantly less expensive. A wireless gaming mouse will still set you back a significant amount of money. For a far lesser price, you can have the same functions and specifications on a mouse with a wire, so it's worth debating whether the untethered experience is worth the extra cash.
Several factors make the extra expense worthwhile. A wireless gaming mouse is much easier to transport, provides a better experience with no cables crowding your desktop, and is more varied in its application – you don't have to sit directly next to your computer.
How to Connect a Wireless Mouse to My Computer?
Most wireless gaming mice support both 2.4G and Bluetooth wireless connections, which usually necessitate the use of a specialized USB device.
Although Bluetooth is more generally compatible with many devices, it usually adds latency to the connection, whereas a wireless connection has almost none. As a result, WiFi is the preferred gaming connection mode.
READ MORE!

Why Is My Bluetooth Mouse For Laptop Not Discoverable?
Final Thoughts
All of the mice listed above will provide a fantastic gaming experience, regardless of the one you choose.
I hope that this article has helped you in your search for the best gaming Bluetooth mouse for your computer. Happy Reading!