Here Are Some of The Most Secure Bluetooth Door Alarms
This site contains affiliate links to products, and we may receive a commission for purchases made through these links.
Smart security systems and locks are becoming increasingly popular for homeowners.
These systems offer both flexibility and security and give you full remote access to your home from your smartphone. The best Bluetooth door and window alarms will have contact sensors that are easy to install and use, with responsive apps and strong connectivity.
Let's take a look at this technology in more depth and review the most secure Bluetooth door alarms available to help you in your search.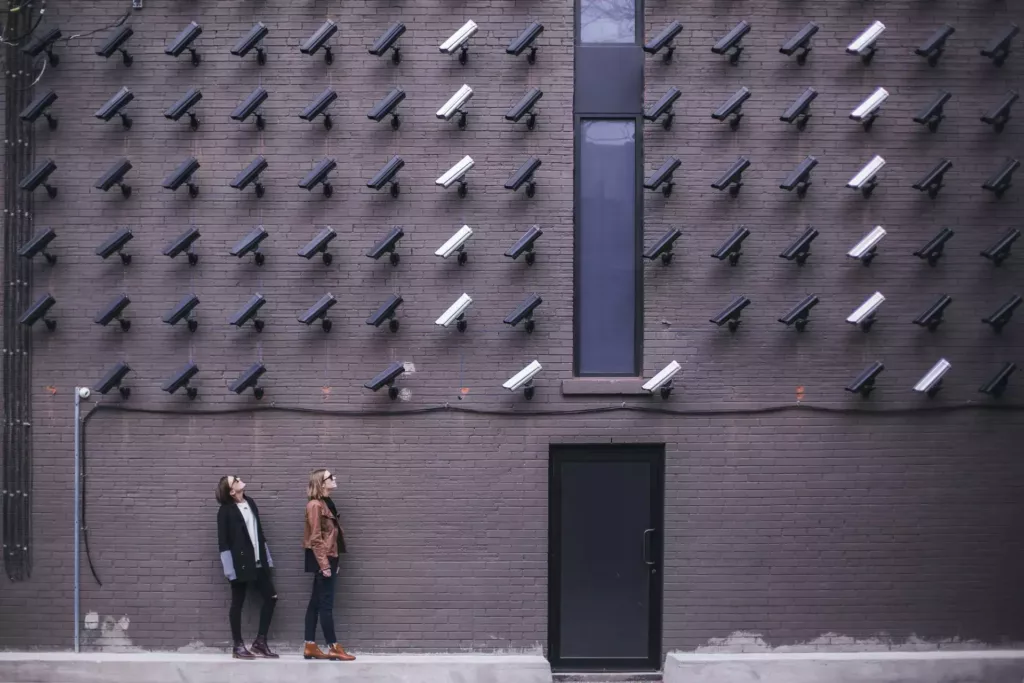 How Does a Bluetooth Door Alarm Work?
Wireless door sensors use what is called a reed switch to notify you when the sensor has been breached. Reed switches are not new technology.
They were actually invented by Bell Telephones in 1936 and are still used in many products today. For example, pedal keyboards use this technology to turn sounds on and off, and it's the same technology your laptop uses to "go to sleep" when you close the lid.
Without getting too technical explaining the mechanisms that function in a reed switch, a magnetic field is created between electrical connections. When the switch is closed (or your door is closed), there's no alert. However, when your door opens, it expands the magnetic field, stretches the electrical connections, and triggers an event.
The event depends on the setup of your system; it could be an alarm, a notification, a text message, or a call to the police.
The Best Bluetooth Door Alarms
The Wyze Sense system has contact sensors that stick to your windows and door frames, but they also fit onto more unconventional spots like safe boxes or cabinets, giving you more alarm options than just your entry doors.
The Wyze cam lets you check in from your phone if a sensor alerts you of a breach.
Anytime a sensor has its magnetic field broken, a notification will be sent to you. The user-friendly Wyze app allows you to name individual sensors, so you instantly know which entrance was opened.
Pros
Affordable pricing
Included camera
Integrates with Alexa
Compact size allows it to fit anywhere.
Cons
No professional monitoring
The Wyze Starter Kit costs about $20, or you can buy the full home system that includes a security camera for $50. This affordable price point makes Bluetooth home security accessible on a budget.
SmartThings sensors from Samsung Bluetooth connect to a SmartThings Hub that can run your entire smart home system.
The range is somewhat limited on the hub, so those with larger homes will also need a range extender to boost signal strength between devices. Window and door sensors must be within 30 to 50 feet from the hub, so it's best to place them near the most vulnerable areas in your home, like your front entrance door.
How much you'll need to spend on the SmartThings system depends on how many sensors you want to install and what you're trying to detect. Sensors that only detect a door opening, for example, cost less than those that camera monitors the area.
Pros
Smart connectivity and feature options
Long battery lives on sensors
Multifunctional sensor options
Cons
Short-range to the main hub
Requires the SmartThings hub
Like any other contact sensor, the Samsung SmartThings Multi-Purpose Sensor will alert you when your door is opened.
However, it can also tell you when vibrations are sensed, it falls at a strange angle, or when the temperature is abnormal. What this means is that if the sensor is tampered with or it is exposed to temperature extremes (like it would be in the event of a fire), the app on your smartphone will be immediately notified.
If you're looking for a Bluetooth alarm that doesn't send you a lot of false alarms, the iSmartAlarm system might be your best choice.
Each sensor "talks" to the other smart devices in your home to avoid false alarms that might be sent when the sensor functions as a standalone device. It has the capability to reach any device within 320 feet of the sensor and sends you a text message when unauthorized use is detected.
The other great thing about the iSmartAlarm is that it's super easy to install and move around. It's placed using double-sided tape, so you can place it on your door frame for intruder notifications or on the entryways to certain rooms you don't want your kids entering.
Pros
Easy installation
Compatible with other smart devices
Fully wireless communication
Cons
Not tamper-proof
Short connection range
There's a whole host of other motion sensors, security cameras, and alarm system options that you can integrate with the iSmartAlarm for a full home security system. With no monthly contracts or fees, it makes it an affordable home security option.
Geeni contact sensors are smart, but they're not smart enough to connect with Google Assistant, Alexa, or Apple HomeKit. Installing the sensor requires adhesives or screws, and it is a fully standalone system. This standalone capability makes it better to solve isolated, specific problems rather than boost your home's automation.
Because there's no central hub required to activate the Geeni door sensors, they're a great option for standalone home security. If you don't have other smart devices, these won't drive you crazy trying to connect to a system that isn't available.
For parents of teenagers who sneak out after curfew or might sneak home from school, these sensors can send you notifications when the front door opens and closes.
Pros
Standalone system
Bluetooth/wireless communication
Installation materials included with purchase
Cons
High price-point for limited capabilities
No smart home compatibility
Geeni connects to a dedicated app on your phone for notification sending, similar to Wyze, SmartThings, and iSmartAlarm systems.
For secure home monitoring from a distance, the SimpliSafe system is user-friendly and versatile in its functioning. It comes fully ready to install out of the box.
As soon as you plug in the base station and place your sensors, you can start monitoring. There is an additional option for professional 24/7 monitoring with this system at the cost of 50 cents a day. The 1000 foot range is better than some of the other products I've reviewed, and this system has a panic button that can cause an instant alarm to sound if you need help while you're at home.
24-hour battery life and dual wireless and cellular connection options allow you to keep your home protected at all times. The system also fully integrates with Alexa and Google Assistant.
Pros
Affordable hardware
Professional monitoring options
Quick and easy installation
Cellular and wireless connectivity
Cons
Camera capabilities are limited.
This all-in-one system is loaded with features like a 1080 pixel camera, motion sensors, wireless radios, a built-in siren alarm, and support for a variety of other third-party devices and platforms.
The ease of installation and compatibility options for this system make it a highly attractive Bluetooth alarm. However, these extra capabilities come with a higher price tag, and there are no cloud backup options for your camera feed.
Pros
Easy installation
1080p camera for sharp picture quality
Works with nearly all other third-party devices
Supported by Alexa, Google Assistant, HomeKit, and IFTTT
Local storage
Optional professional monitoring
Cons
Pricey components
No cloud storage
Unique Ways to Use Bluetooth Door Alarm Features
While most Bluetooth door sensors are designed to be used as entry door sensors, the technology can be used in a variety of settings in your home. Here are a few unique ways to use the technology to your advantage and get the most out of your sensors –
Doorbell
Your entry sensors can double as a doorbell. Most systems will chime audibly when the sensor is triggered. It's a great way to be alerted when someone is home or when your toddler sneaks out the front door unnoticed.
A Virtual Guard
Entry sensors can alert you to more than just entries from outside your home; they can alert you to entries inside your home as well. If you have toddlers or teenagers that you don't want accessing certain areas of your house, like the garage or the liquor cabinet, rig them up with a door sensor.
It will immediately alert you of a breach and help you keep track of wandering children or rule-breaking teens.
Nanny Cam
If you have a camera monitoring system integrated with your sensors, it can double as a monitor for inside your home, so you can see what's going on when you're not there.
Protection of Your Outdoor Stuff
We often think of security sensors for protecting our indoor stuff, but what about all the things we keep outside? Air conditioners, patio furniture, barbeques, and sporting goods are all vulnerable.
Placing sensors in strategic places outside, like your backyard gate or on your air conditioning unit itself, can help you nab anyone trying to take it. It's important to note that these sensors won't work when they get wet, but they work when wrapped in saran wrap or a plastic bag to protect the elements.
Bluetooth Door Alarm FAQs
If I open my door to let the breeze in through a screen will my alarm go off?
Technically yes, but there are ways to gain extra flexibility with the positioning of your door sensors by installing a second magnet.  Installing two magnets on your door gives the sensor two "safe" or "closed" positions, allowing you to open your door a certain number of inches before the sensor alarms.
What if I have unusually styled doors?
It's worth checking the technical specifications of any door sensor or alarm you intend to purchase.  Many of them have flexible designs that work with nearly any type of door or window, including sliding patio doors, double doors, or swing-out style windows.  
There are also specialized entry sensors you can purchase to customize to your needs.
Is there anywhere I can't install entry sensors?
It's important to be mindful of installing sensors onto any metal surfaces. Since these sensors operate on a magnet, certain types of metals can affect the magnet's functioning.  Placing a thin, plastic buffer between the metal surface and the magnet will help ensure the magnet doesn't deteriorate from metal contact.
Can the sensor be disabled by an intruder?
While it is technically possible for an intruder to disable wireless entry sensors with an external magnet, it's extremely unlikely.  
It would require a very powerful, expensive magnet, and the intruder would need to know the exact location of the sensor on the inside of the door.  In order to know this, the person would have had to be inside your home previously.  
Guessing the location wouldn't disable it as the reed switches involved in the alarm process are very sensitive.  Trying to disable the alarm would be more likely to trip it than to render it dysfunctional.
---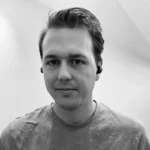 Espen is the Director of ProPairing and has written extensively about Bluetooth devices for years. He is a consumer product expert and has personally tested Bluetooth devices for the last decade.
---