Choosing The Best Bluetooth Wireless Mouse For Your Needs!
This site contains affiliate links to products, and we may receive a commission for purchases made through these links.
Any cordless mouse can help you keep your workstation clutter-free, but only one of the finest wireless mice will move effectively, feel good in your palm for hours, and allow you to get more gaming or tasks done.
If you work from home, I think you should look for a wireless mouse with sensors that function on practically any surface, such as the Logitech MX mice. These allow you to connect to up to three devices through Bluetooth or the supplied USB dongle, allowing you to swap control between computers rapidly. They can, however, be costly, and if you don't need to operate on a polished surface, most contemporary mice will function on any surface other than glass or reflective surfaces.
Gamers who have severed their mouse cord still require a secure connection that does not cause lag. Multi-device control and/or Bluetooth connectivity may be desirable for work. Who doesn't want more customizable buttons or longer battery life?
Ideally, you want a good wireless mouse with an ergonomic design and is easy to use for long periods. That performs smooth scrolling, and that records your motions smoothly and correctly. I've already done the legwork and compiled a list of the best wireless mouse for you.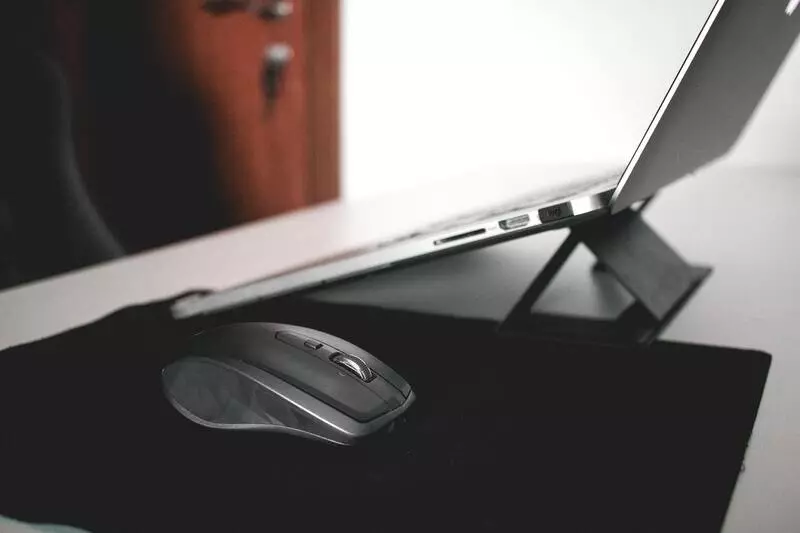 What to Look For in a Bluetooth Mouse
Asking a few questions before purchasing a new mouse or any other device is always a good idea. Whether you're a copywriter, player, illustrator, or just a regular computer user, the mouse's features and design must meet your requirements.
Designers may prefer a comfortable laser mouse, but gamers may prefer a mouse with changeable DPI settings to improve precision and twitch reflexes.
Below are a few different types of mice that you can purchase.
Classic/Standard mouse
Anyone can use a standard mouse; they haven't been intended for any particular purpose; they are suitable for anybody who requires a simple mouse.
Most conventional mice have DPI sensitivity ranging from 800dpi to 6000dpi and higher. The greater the DPI, the more responsive the sensor is. A computer mice with a DPI of 900 to 2000 will suffice for the majority of users.
Gaming Mouse
Gaming mice are explicitly made for gaming. These mice have suitable sensors, are large, and have long battery life. They can be modified in various ways, including RGB lights surrounding the mouse for gaming visuals and several customizable buttons tailored to every game.
Gamers who demand maximum sensitivity when gaming enjoy higher DPI mice.
READ MORE!

What Is The Best Wireless Gaming Mouse Of 2022? Find Out Here!
Content creators' mouse
If you're going to get a Bluetooth mouse for creating content, you should do your homework first. Many video creators, for instance, use the Logitech M series. According to the software, some content creator mice also let you toggle between multiple DPI ranges.
Wired or Wireless
The first decision to make is whether or not you require a wireless mouse. If you're planning to use a mouse with your Television, a wireless mouse is an obvious choice. It is also a good option for mac computers – for users who don't want a tangle of cables on their desks.
Wired mouse for computers are considerably smaller and have short wires. Those are viable solutions to consider, particularly if you're on a tight budget.
Comfort and shape
First and foremost, is the design ergonomic? You need something that will be secure and comfortable to use for an extended amount of time.
The form and design of a mouse significantly impact how useful it is as a cursor-controlling instrument. It should be built so that it does not create discomfort or tension when used continuously.
People whose jobs require them to use the mouse regularly should put their comfort first. To determine where you'll need more or less height or breadth, think about how you hold or grasp your mouse. Naturally, the size of your palms will play a role.
Wireless VS Bluetooth Mouse
The mouse should connect to your device through a Bluetooth connection or RF using the USB receiver that comes with it.
When buying a good mouse, the most important consideration is compatibility with the machine. It is preferable to use RF and Bluetooth devices. While comparing the two technologies, Bluetooth devices win out because RF devices require a router to be plugged into a USB port.
Furthermore, it causes a lot of interference in its frequencies, which causes a lot of delays in your work. The router is no longer a hindrance, and it connects promptly. Therefore, buying a Bluetooth mouse is a wise choice.
READ MORE!

Bluetooth Mouse vs. Wireless Mouse: Which Is Better?
DPI
What kind of DPI should you be searching for when it comes to DPI? Anything above 1,000 will suffice for everyday use and ensure that your mouse can handle most surfaces.
There's a sort of a DPI competition going on right now amongst gaming mouse makers, as they try to squeeze the most DPI out of their detectors, but these high numbers are useless in the end; the 10,000 DPI you could get out of the Razer DeathAdder Chroma seems terrific, but in everyday life, the slightest push of your mouse would have the pointer racing across the monitor.
The DPI (Dots Per Inch) of a mouse is one of the technical features to consider when purchasing one. In layman's terms, it's the distance the pointer travels for every inch you move it. It is frequently assumed that a higher DPI enables the mouse to work faster, while a lower DPI makes the job more specific and efficient.
Battery-operated or rechargeable
The majority of wireless mice use AAA batteries, which are easily changeable. More expensive mice feature built-in batteries that you can charge with a charger or dock that comes with the purchase. Choose the one that is most suited for you.
Select the product that meets your needs.
There are numerous Bluetooth mouse options available on the internet. Depending on your needs, there are multiple kinds to pick from.
Gaming mice are designed with ergonomic characteristics that make them simple to use for long periods. They also have several keys that may be used for various activities, making repetitive tasks more manageable.
Top Ten Bluetooth Mouse
Final Thoughts
Some functions are dependent on how you use your mouse. There are many wireless mice with all sorts of added keys and functions and mice that are compact and easy to carry along, and all that in between.
I've chosen a diverse set of alternatives mentioned above to cover all bases for you. Happy Reading!
---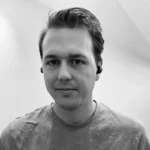 Espen is the Director of ProPairing and has written extensively about Bluetooth devices for years. He is a consumer product expert and has personally tested Bluetooth devices for the last decade.
---