Are There Rechargeable Bluetooth Keyboards? (With Examples!)
This site contains affiliate links to products, and we may receive a commission for purchases made through these links.
Have you ever used a portable keyboard? Because if you haven't, you're missing out! They are arguably the best thing that has happened to computer users in a long time.
Rechargeable Bluetooth keyboards are wireless keyboards that use a rechargeable battery instead of a power socket. They are easy to bring along and make working so much easier without wires. Their extra features like LED-backlit keys and windows hotkeys make it even more fun.
Choosing a wireless keyboard can be really tough, though. There are so many different types, and each has various subtypes. From the best wireless mechanical keyboard to the best ergonomic keyboard, I am going to make sure you know about all of them.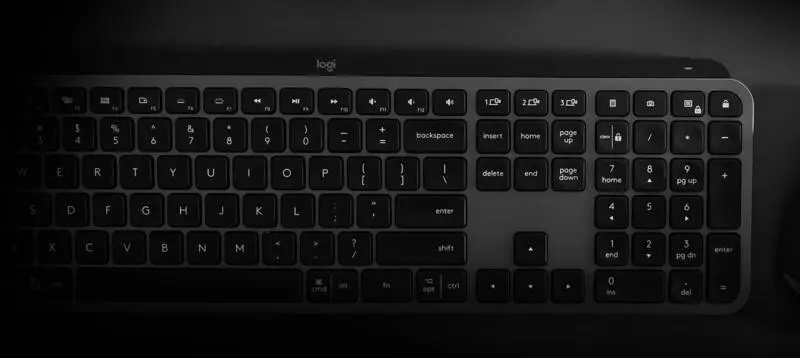 While rechargeable keyboards are amazing, there are great keyboards that run on batteries and even some that don't need to be charged through a battery or mains socket. In my list of the best wireless keyboards, I'm going to include some rechargeable and some non-rechargeable options.
Then you can decide which one has features that suit your needs the best.
READ MORE!

Are Bluetooth Keyboards Good For Gaming? (Solved)
Best Bluetooth Keyboard Overall – Logitech MX Keys
The MX Keys from Logitech is unarguably the best wireless keyboard on the market today. The handy device wirelessly connects to your computer. Since it can pair with up to three devices, you can easily switch between connecting it to a Mac, PC, or tablet.
Its rechargeable battery gives you ten days of usage before you need to plug it into a mains socket. Additionally, it has macro and media keys.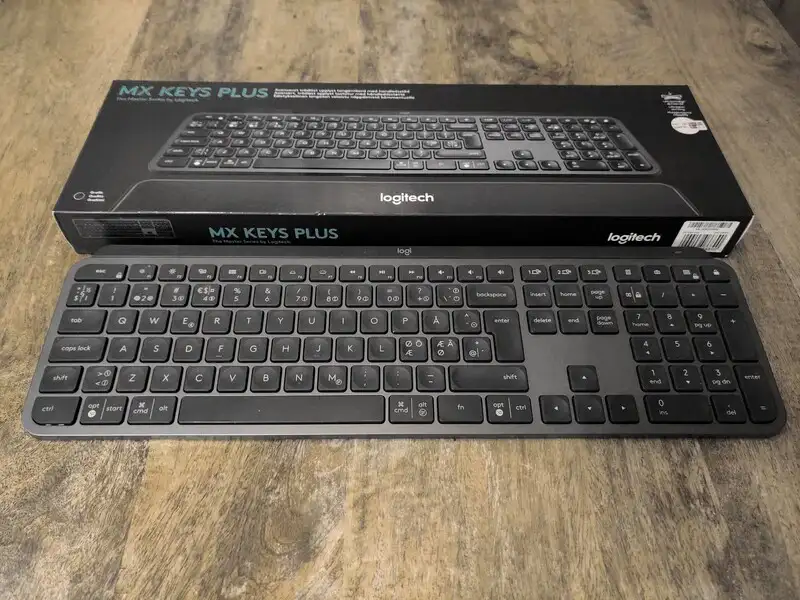 While this keyboard is too big to fit into your laptop bag, it is thin enough to be carried around from room to room with complete ease.
This keyboard has it all. It is versatile, large enough for desk use but thin enough for off-desk typing, and has responsive keys. So if you want a premium keyboard with great features and comfort, this is the keyboard to purchase.
Best Bluetooth Keyboard on A Budget – Logitech K380
I've mentioned a lot of Logitech keyboards, and with good reason. The company simply can not go wrong with its designs. People who prefer keyboards that don't cost a lot will love this 60% compact option.
Its battery life is 24 months, which, if you don't already realize, is a lot. The keyboard connects to multiple devices so you can easily switch between your phone, laptop, and tablet. However, it does not have backlights.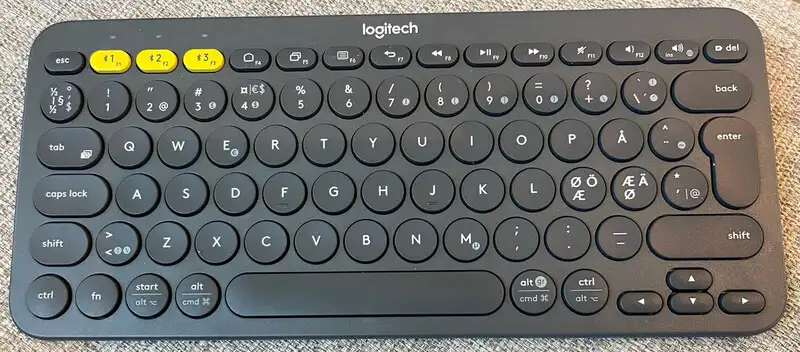 You can easily fit this keyboard into a bag, but I wouldn't recommend it for long stretches of typing, given its small size. There are definitely better options in terms of features, but you won't find a better compact keyboard at this price point.
Best Bluetooth Keyboard for iPad – Logitech Combo Touch
The best keyboard for iPads is 60% compact and has white adjustable backlighting. It is powered by iPad smart connection and comes with an excellent case and iOS shortcut keys.
Some people would argue that this keyboard isn't technically a Bluetooth keyboard since it connects to the Mac OS through a smart connector. The connection is wireless, so I have included it in my list.
The keyboard's low-profile keys are responsive and feel great. It comes with a case that can be used with or without the keyboard. This case connects through magnets and protects the back and three sides of your device.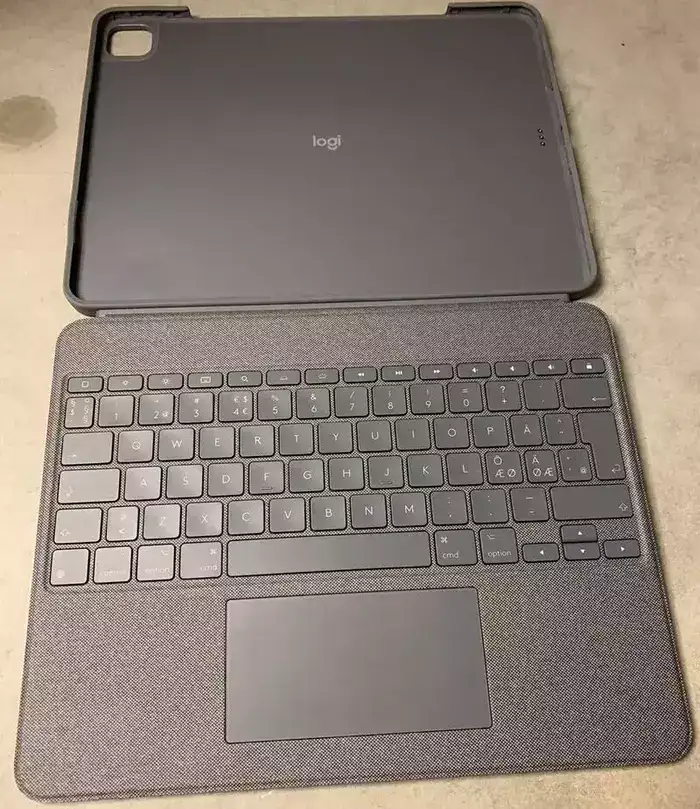 Want an iOS-compatible keyboard with the best looks? Consider the Apple Magic Keyboard instead!
Best Bluetooth Keyboard for Gaming – Corsair K63
The Corsair K63 is one of the best wireless keyboards on the market these days. More specifically, it is the best wireless gaming keyboard.
Most gaming keyboards only have a USB connection, which is impractical. If you lose the USB, you can't use the keyboard at all. It becomes completely useless because you lost a small USB.
That isn't an issue with this keyboard because it has a flawless Bluetooth connection. In fact, it's one of the few gaming wireless keyboards that are equipped with Bluetooth technology.
This isn't just the best gaming keyboard because of this, though. It has a ton of other great features that include backlit keys, Cherry MX Red keys, and hotkeys for music playback.
Also, it has a longer battery life than most other wireless keyboards. You can easily get ten hours of use with the backlights enabled.
The Matias Laptop Pro is the best mechanical keyboard you'll find. It works for Mac users and is the keyboard of choice for thousands of people globally.
It has excellent tactility, and its battery seems never to die. However, when you need to charge it, you'll need a full-size USB port. The laser-etched keys are super quiet, which is great.
Loud keys disturb people around you and can be annoying to you too. It is a constant loud sound that gets worse if you're working on a time crunch because it means you're pressing keys really quickly.
Having a quiet keyboard is great because it means you don't have to be annoyed by the constant sound.
It also means you can work in quiet public spaces like a library or a shared study space with peers without disturbing anyone around you.
The keyboard has three USB 2.0 ports, so you can use it for several tasks.
Best Ergonomic Keyboard – Microsoft Sculpt
This keyboard is great if you work a lot for extended periods because you'll be comfortable throughout. It has a split design and a nicely cushioned palm rest. While your hands would get tired typing on any other keyboard, they'll feel great even if you use this keyboard for hours on end.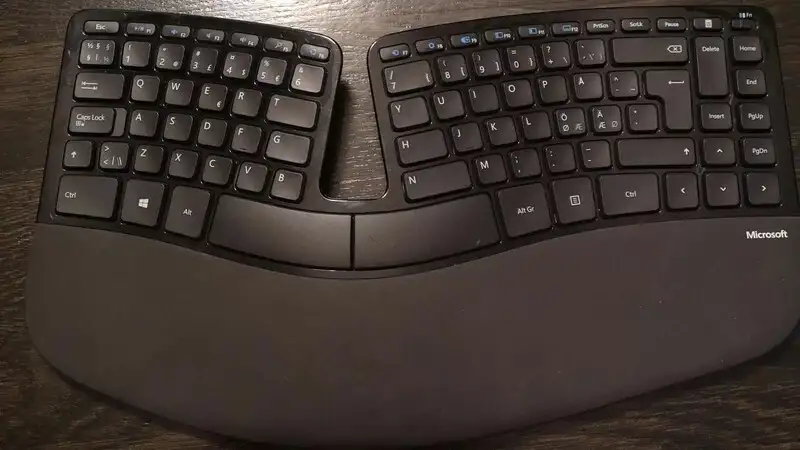 What makes it stand out among other mechanical keyboards is its separate number pad. That isn't the only special thing about this keyboard, though. It comes with a USB hub which isn't very common among keyboards. Also, it works with two double-A batteries, which are super durable.
Conclusion
That's all I have for you today. Read through these descriptions and pick the keyboard you like best.
Also, check out this article about The Pros and Cons of Buying a Wireless Keyboard (Explained).
---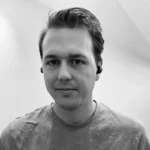 Espen is the Director of ProPairing and has written extensively about Bluetooth devices for years. He is a consumer product expert and has personally tested Bluetooth devices for the last decade.
---