Can I Connect A Bluetooth Keyboard To A PS5? (Solved)
This site contains affiliate links to products, and we may receive a commission for purchases made through these links.
PlayStation 5 is the latest release by Sony, and they didn't disappoint. Since its release, it has been trending and ranks as the best gaming console. So, can you connect a Bluetooth keyboard to a PS5?
Yes, you can. PS5 is Bluetooth-enabled and is compatible with many Bluetooth devices, including keyboards. You can connect any Bluetooth keyboard to a PS5 console, and it will work.
I will give you a step-by-step procedure on adding a Bluetooth keyboard to PS5 and suggestions of the best keyboards for it.
How to Connect a Bluetooth Keyboard to PS5
It's easy to connect a Bluetooth Keyboard to PS5 in a matter of minutes and use it immediately. Before you begin, turn on your gaming console and Bluetooth keyboard. Ensure that the keyboard is in pairing mode before starting the pairing process.
Go to Settings from the Main Menu
Click of Accessories
Select Bluetooth Accessories under the General Options
Select your Bluetooth keyboard from the list of available devices
Pair the keyboard and adjust the settings to your liking
Can I Connect Any Bluetooth Keyboard to PS5?
Yes. You can connect any brand or model of Bluetooth keyboard to PS5 as long as it uses Bluetooth Standard technology. However, not all Bluetooth keyboards work seamlessly with PS5.
Choosing renowned brands of Bluetooth keyboards or gaming Bluetooth keyboards gives a better shot at finding a keyboard with high performance. Overall, any cheap Bluetooth will pair with PS5, but it doesn't mean you will get the best functionality out of it.
READ MORE! Are Bluetooth Keyboards Good For Gaming? (Solved)
Which Bluetooth Keyboards to Connect to PS5?
The brands of Bluetooth Keyboards that offer the best performance with PS5 are Logitech and Razer. You don't need a gaming Bluetooth keyboard for PS5 because there aren't any games that use keyboard controls. However, you can play compatible PS4 games on a PS5 console using a Bluetooth keyboard.
If you want a high-quality Bluetooth keyboard, I recommend buying the Logitech G915 for your PS5 because it offers excellent performance. You can use this keyboard with other devices too like your computer, tablet or phone.
A more affordable Bluetooth keyboard I recommend is the Logitech G613. It's less than half the price but delivers high gaming performance.
READ MORE! How long does the Logitech G915 battery last? (Review)
Why Should I Connect a Bluetooth Keyboard to PS5?
There aren't many things to do with a keyboard on PS5. As stated earlier, you can play PS4 games on the console using a Bluetooth keyboard. Other than that, you will use the keyboard to chat, change passwords, and access apps like Netflix or YouTube.
Is It Worth It to Connect a Bluetooth Keyboard to PS5?
Yes, it is. It's hard to type using gaming controllers, especially when messaging other players. Moreover, it only takes a few minutes to set up a Bluetooth keyboard on PS5.
You might have a Bluetooth you are using with your computer in the house right now. It doesn't hurt to connect it to your PS5 whenever you do stuff that requires typing.
Can A Bluetooth Keyboard Refuse Connect To PS5?
Yes, if it's not using Bluetooth Standard. PlayStation only works with Bluetooth Standard to pair devices wirelessly. Alternatively, you have to use a wired device to add it to your console.
Final Thoughts
PS5 is Bluetooth-enabled, and it can connect to a vast number of Bluetooth keyboards. You don't have to buy an expensive Bluetooth Keyboard to pair it with PS5. I hope the information was useful and will help you pair a Bluetooth keyboard with PS5.
---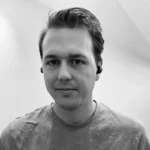 Espen is the Director of ProPairing and has written extensively about Bluetooth devices for years. He is a consumer product expert and has personally tested Bluetooth devices for the last decade.
---