How long does the Logitech G915 battery last? (Review)
This site contains affiliate links to products, and we may receive a commission for purchases made through these links.
The Logitech G915 can be used wirelessly for up to 12 days. With lights on you can use it for 8 hours.
I have not used it long enough to confirm that it's doing as well as Logitech claims, but there is no doubt that you have many nights of wireless gaming here.
Keep reading if you want my honest opinion of this keyboard!
READ MORE! Are Bluetooth Keyboards Good For Gaming? (Solved)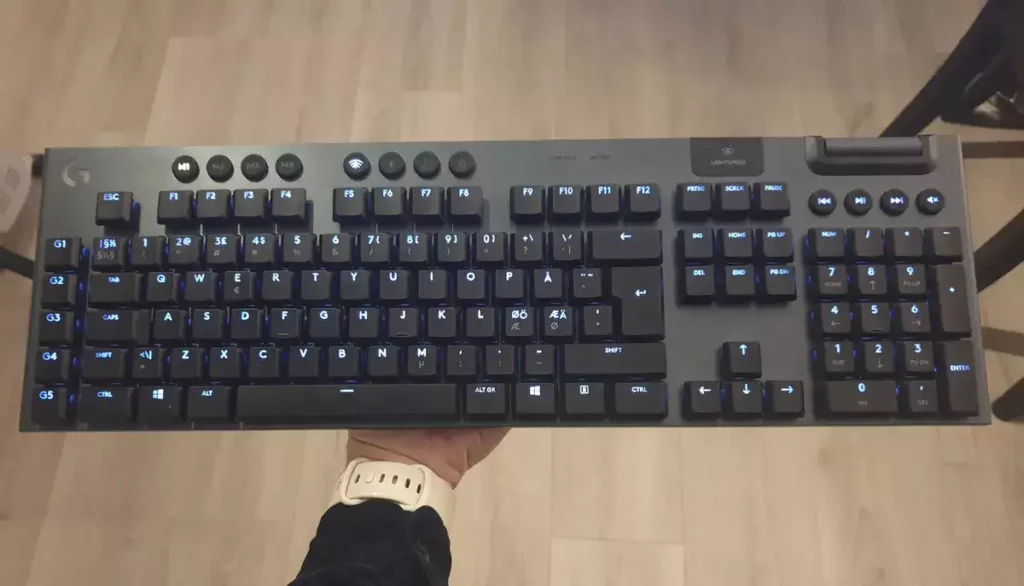 Design
The Logitech G915 is completely identical to the G815, and it's just as stylish with the same solid finish in aluminum.
G915 Lightspeed does have a low profile. It builds only 22 millimeters above the desk and can easily be used without wrist support.

Latency
Best of all: I did not notice any delay over Logitech's new Lightspeed dongle. It builds only a few inches out of the USB port, and unless you are an extremely competitive player, it should have nothing to say that this is wireless.
However, I would probably reserve the Bluetooth connection for office work.
Buttons
Under the keycaps, you find Logitech's brown GL switches. These are tactile so that you both know and hear the point of impact, but are at the same time so quiet that we can use them in the office without the colleagues raising their eyebrows. In fact, the brown GL switches are quieter than several traditional membrane keyboards.
And it's lovely to both write on and play with.
This keyboard has plenty of functionality. It offers five dedicated macro keys, three profile hotkeys, a dedicated key that lets you record macros on the go, as well as a separate key that activates game mode. In addition, you have dedicated media keys.
READ MORE! How do you do accents on a Bluetooth keyboard? (Solved)
Software
In the G Hub software, you can adjust lighting effects, set up more advanced macros, and download profiles from the web created by others with the same keyboard.

Final thoughts
If you are looking for a keyboard that is suitable for both office work and gaming, you have a clear candidate here. It's pricy but fulfills all areas.
If you don't need wireless communication, the cheaper Logitech G815 is an equally good choice.
READ MORE! The Pros and Cons of Buying a Wireless Keyboard (Explained)
FAQ
Is Logitech G915 compatible with PS5?
No, it's not at the moment. If you try to connect with Bluetooth it shows up but doesn't work in games. With the dongle, it shows up as a mouse, and with cable, it finds the keyboard but still doesn't work in games.
Is Logitech G915 compatible with Xbox One?
Yes, you can use this keyboard with your Xbox One wirelessly but you need to make sure that the game you are playing supports mice and a keyboard for it to work.
Is Logitech G915 compatible with Mac?
Yes, this keyboard works fine with Mac. With normal settings "Windows key" is "CMD", "CTRL" is "CTRL" and "ALT" is option. You can adjust the modifier keys in the MacOs Keyboard settings.
Is Logitech G915 compatible with Linux?
Yes, you can use this keyboard with Linux. But be aware that the GHub software isn't available on Linux, so if you want to configure color or other settings on the keyboard, you need to use other software.
Can you connect to TWO devices simultaneously using Bluetooth?
No, you can only connect to one device using Bluetooth at a time.
---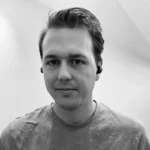 Espen is the Director of ProPairing and has written extensively about Bluetooth devices for years. He is a consumer product expert and has personally tested Bluetooth devices for the last decade.
---