Can You Connect A Bluetooth Speaker To PS3? (With Solution)
This site contains affiliate links to products, and we may receive a commission for purchases made through these links.
The Sony PlayStation 3 (PS3) is a gaming console and a home entertainment hub that supports a wide range of audio devices. But can you connect a Bluetooth speaker to PS3?
Using a Bluetooth transmitter, you can connect a Bluetooth speaker or Headphone to Playstation 3. The built-in Bluetooth in PS3 is configured to only work with controllers and not audio output. As long as you get a Bluetooth transmitter with a digital optical connector, you are good to go.
Keep reading to discover how to use your Bluetooth headphones with your Playstation 3.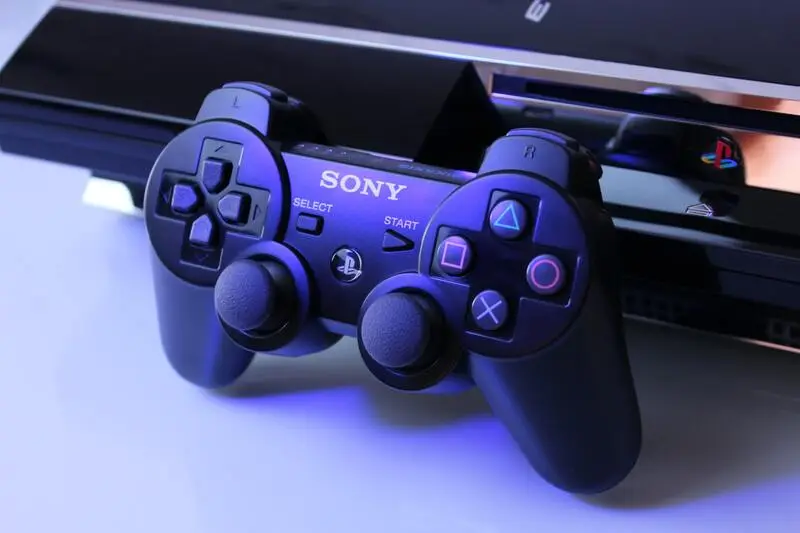 Do Playstation 3 Support Connection to Audio Devices?
Users can connect wired and wireless sound systems, configure the console to use specific audio codecs, and more through the main system menu. This gives you dozens of options to customize your experience while playing games, watching Blu-Rays, DVDs, browsing the internet, or using your favorite streaming services.
Despite the lack of a specific PS3 headphone socket (3.5mm jack), there are several ways to connect headsets and headphones to the console, either wirelessly or via a wired connection. Playstation 3 has a built-in Bluetooth connection but without supporting audio output.
Playstation 3 supports the following audio output connectors:
HDMI OUT connection (supports 2, 5.1 and 7.1 Channels)
Digital OUT (OPTICAL) connector (supports 2 and 5.1 Channels)
AV MULTI OUT connection (supports 2 Channels)
Can You Connect All Bluetooth Devices to PS3?
Sony has configured that only the controller is enabled in Bluetooth mode on PlayStations. As a result, you might find other Bluetooth devices when searching for them, but you will most likely be unable to make them work this way. But there is a way to make them work, so keep reading.
Some users have had luck with a few headphone brands being compatible, but I have not seen any Bluetooth speaker been reported to work.
If you want to try and connect a Bluetooth device to your Playstation 3, you can follow these steps:
Step 1: First, go to the "Home" menu.
Step 2: Select "Settings".
Step 3: Then you go to "Accessory Settings".
Step 4: Select "Manage Bluetooth Devices".
Step 5: Select "Register New Device".
Step 6: Enable pairing mode on your Bluetooth device.
Step 7: Press the Start Scanning button.
Step 9: Select the Bluetooth device you'd like to add to your Playstation 3.
How to Connect a Bluetooth Speaker and Headphones to PS3
Although you can't connect your Bluetooth device directly to the built-in Bluetooth on PlayStation 3, you can solve the issue by using a Bluetooth transmitter, which will enable Bluetooth functionality for these devices.
You can connect the Bluetooth transmitter to the Playstation 3 using the digital optical connector. The transmitter will then send the audio signal to the Bluetooth transmitter, and you can connect your Bluetooth speaker or headphones directly to the transmitter.
To avoid audio delay (latency), you should get a Bluetooth transmitter supporting aptX Low latency or FastStream. If you want no lip-sync delay, your Bluetooth device should also support the aptX codec.
The Best Bluetooth transmitter, in my opinion, is the Avantree Orbit. I have written a full review of this product in this article: Avantree Orbit Bluetooth TV Audio Transmitter | Review. This transmitter is not the cheapest in the market, so you can also use the Avantree Audikast Plus, which is half the price.
You can also check out my buying guide What is the Best Bluetooth TV Transmitter In 2022?
How Do I Change My PS3 Audio Output to Digital Optical Connector?
After you have connected the Bluetooth transmitter to your Playstation 3 through the digital optical connector, you need to change the audio output on the PS3 accordingly.
Go to "Settings" and "Sound Settings".
Select "Audio Output Settings".
Select the input connector you are connected to. In this case it should be "Optical Digital".
Then select the "Audio Output Formats". Optical Digital support both 5.1 Ch. and 2 Ch.
Check your settings before saving them.
Why Is There No Sound From the TV Connected to My PS3?
The system will no longer be able to output audio from multiple output connectors at the same time if the audio output parameters are changed.
Suppose your system is connected to a TV by HDMI and to an audio device via digital optical cable, and you change the [Audio Output Settings] to [Optical Digital]. In that case, audio will no longer be output from the TV.
You need to switch the setting to [HDMI] or select (Settings) > (Sound Settings) > [Audio Multi-Output] and set the option to [On] to output audio from the TV.
FAQ
Does Playstation 3 have an audio jack?
Playstation 3 does not have a traditional 3.5mm audio jack for headphones. But PS3 supports digital optical output.
What version of Bluetooth does PS3 use?
Bluetooth 2.0 is found on the Playstation 3.
How do I get sound from my PS3?
Choose (Settings) > (Sound Settings). [Audio Output Settings] should be selected. On the audio device, choose the input connector. The supported channel numbers and audio formats differ depending on the connector.
Can Alexa control PS3?
You can not control your Playstation 3 directly with Alexa, but with additional devices, it's possible. As an example, you can use the Logitech Harmony Smart Control Solution, which includes an "All In One Remote" and a "Harmony Hub".
Simply set the hub near all of your home entertainment components, and you can control everything with Alexa on your Echo Dot or any other compatible device!
Harmony Hub allows you to control devices concealed behind cabinet doors or walls, such as PS3, Wii, and Xbox 360 game consoles.
How do I get 5.1 on my PS3?
Select Digital Out (optical) from "Settings… Sound Settings… Audio Output Settings". Sony's PS3 has a fiberoptic digital output, so you may listen to DTS or Dolby Digital in 5.1 channel without using an HDMI cable.
Does PS3 have Bluetooth?
Yes, Playstation 3 has a Bluetooth connection. However, PlayStations are set to use only the controller in Bluetooth mode. As a result, you might be able to connect speakers or headsets to the Playstation 3, but there is a significant risk that the headphones wount work.
Conclusion
So there you have it. Although you can't connect your Bluetooth speaker or headphone using the built-in Bluetooth on your Playstation 3, there is a solution using a Bluetooth transmitter.
Check out this article about Top 10 Best Bluetooth Headphones with Noise Cancelling.
---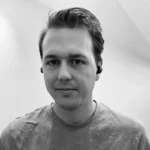 Espen is the Director of ProPairing and has written extensively about Bluetooth devices for years. He is a consumer product expert and has personally tested Bluetooth devices for the last decade.
---