10 Smart Bluetooth Devices to Take Your Home To The Next Level
This site contains affiliate links to products, and we may receive a commission for purchases made through these links.
How would you like to give your home a quick makeover using Bluetooth smart home devices? With the growing trends in Bluetooth-enabled smart devices, you don't want to be missing out on any of the latest products.
With so many smart devices available on the market, you can choose the one that fulfills your requirements. Nevertheless, the wide range of options can be confusing. So how do you choose a high-quality product?
Do not worry! You are at the right place as I've got you covered. However, as easy as this task may come across, there are several things you should know before you make your purchase.
In the following article, I will help you pick out the ideal Bluetooth device for your home by providing you with the list of the ten most in-demand Bluetooth devices.
READ MORE! How to boost your Bluetooth signal to cover your entire home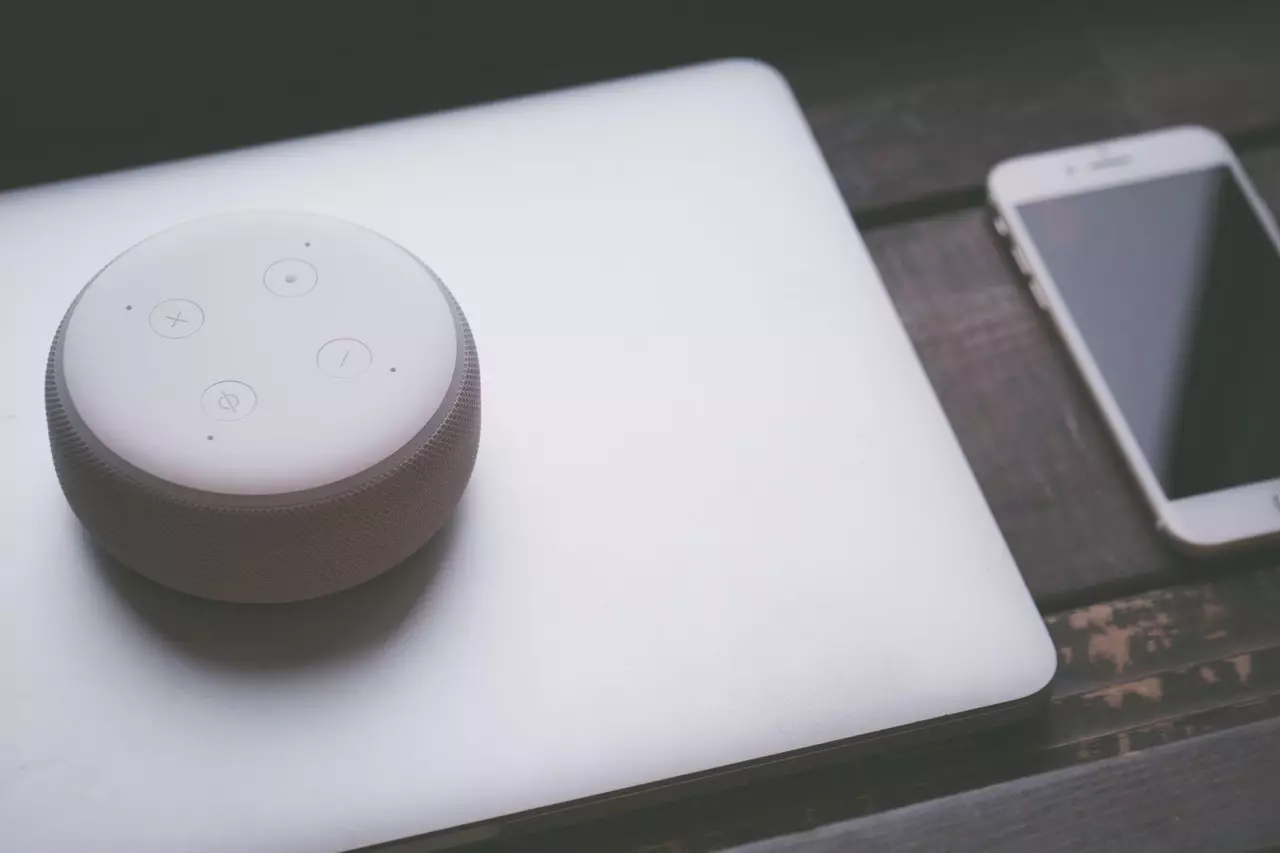 How to Pick The Best Smart Device?
Browse through an online store and grab yourself a Bluetooth smart device; easy, right?
Well, not really! That is the last part of this arduous process.
However, if you are looking for something that meets all your needs and resonates with your aesthetics, you should consider a few things. Your ideal Bluetooth device should check most of these boxes, if not all.
Look for the Bluetooth version as it enables your device to pair easily, making a bluetooth connection that is compatible with your device.
Choose a gadget with a long-range. This allows you to use the device from anywhere within a limited range.
I recommend going with a gadget that has an AI assistant like Alexa or Google Assistant.
It is essential to look for a high-quality audio system in the device.
Select the products with the latest technology to ensure your security.
These mentioned factors will affect your overall experience with the product you choose. Furthermore, these few tips will go a long way toward assisting you in making the best decision.
READ MORE! Can Neighbors Connect to your Bluetooth Devices? (Solved)
Top 10 Bluetooth Devices for Your Home
It's 2021, so why limit your Bluetooth device to only asking Siri to play your favorite songs when you can use it to schedule your morning coffee, modify your lighting settings, or ensure your safety with a home security system?
Therefore, installing a Bluetooth smart home device is essential to regulate your mundane tasks and give your home a luxurious touch.
Now that you have a general idea of what you should be looking for let us dive into the list of the top ten Bluetooth devices you must know.
1. Amazon Echo
When you are looking for a device that can order you food or make you a grocery list while you cuddle up on your bed, I suggest considering Amazon Echo.
It connects with Alexa to play your music, make calls, send texts, and answer all your questions.
Can't keep track of your to-do list? No worries, you can use Alexa to remind you of your schedule. Furthermore, Echo can connect with other smart gadgets you may own at ease.
Amazon Echo offers excellent voice control and can be synchronized with other Bluetooth/WiFi-enabled devices for multi-room audio.
Reasons to Buy
Good build quality
Strong bass for its size
Alexa is compatible with most home devices.
High-quality built-in mic
Reasons to Avoid
Alexa app is confusing at first.
No compatibility with YouTube by default
2. Nespresso Expert
If you like your morning coffee hot and perfect, then the Nespresso Expert is an excellent option for you!
This pod-based espresso brewing machine enables you to regulate the ideal temperature and foam based on your preference. You can even schedule your next brew through its app.
The app functionality of Nespresso Expert is not versatile; anyhow, it can still meet your essential requirements as the app can automate your brew volume or notify you when your coffee is ready! It also informs you when it requires maintenance.
Reasons to Buy
Simple and easy to use interface
Different coffee cup sizes available – Ristretto, Espresso, Lungo, and Americano
Hot water option
Three different temperature modes for perfect brew – warm, hot, very hot
Reasons to Avoid
Its app is not available in all regions.
Minimal customization
3. Philips Hue Iris Table Lamp
Philip Hue Iris table lamp offers you built-in LED lights with over 16 million color variations and a range of warm and cool tones.
You can customize your light settings and set the perfect ambiance for your room. You can also use voice commands or the buttons to change the settings of these lamps.
The Bluetooth/WiFi-enabled wireless feature of this device helps you control the settings within a particular range. You can even set routines or timers using the app so that the lamp can dim or light up based on your preference.
Reasons to Buy
A vast range of color and white temperature
Stylish design
Features bluetooth for hub-free app control
Supports Amazon Alexa and Google Assistant voice commands
Reasons to Avoid
The Hue Bridge hub is required for some features to function.
A little on the expensive scale
4. WYZE Lock WiFi & Bluetooth Enabled Smart Door Lock
If you are looking for an affordable smart door lock, I suggest you go for the Wyze Lock WiFi & Bluetooth-enabled smart door lock. It is easy to install as it uses your door's already existing keyed cylinder, deadbolt, and latch assembly.
Its interior escutcheon gives the lock a classic finish, with a minimalist aluminum finish design. The LED light installed in WYZE Lock keeps you notified of its motions, and its app also displays the live status on your phone. Moreover, through the Wyze app, you can grant or revoke entry to your home.
READ MORE! How to Choose the Best Bluetooth Gate Lock
This 67lb intelligent door lock is compatible with both Android and iOS devices, which you can connect easily through Bluetooth.
Reasons to Buy
Responsive
Bluetooth & Wifi compatible
Uses old hardware assembly
Auto-Lock/Unlock options
Economical
Minimalistic design
Easy to install
Reasons to Avoid
It doesn't integrate with other Wyze or third-party smart devices.
IFTTT support is not yet enabled.
Doesn't support any voice commands (Alexa or Google Assistant)
5. The 7 Sense Arc Star Floating Bluetooth Speaker
Think of a little device floating in your room and your favorite hit songs playing on it. Sounds unreal? Well, not really!
The 7 Sense Arc Star Floating Bluetooth speaker has a creative design that consists of a floating sphere-shaped speaker and the base.
The base of this device has a magnet installed that makes the speaker capable of levitating 10mm above the base and even rotates it giving the speaker that unique buoyant look.
The Bluetooth-enabled device has a remarkable audio output with a 360 degrees sound system. In addition, the technology of the base and the speaker combined allows you to charge the speaker even when it is afloat.
Reasons to Buy
Modern aesthetic giving it a cool look
An overall solid performance
Good build quality that guarantees reliable use
LEDs for Floating Balance and Appearance
Smartphone Charging Hub Built into the Base
Reasons to Avoid
6. Govee 65.6ft Strip Lights
When durability blends with innovation, you get Govee 65.6ft Strip Lights. It is based on professional-grade lamp bead technology and is available in various shades.
Moreover, it has three control options that allow you to alter the brightness or dim the lights within the 32.8 ft range. This smart-tech-enabled device lets you choose any of the multiple lighting settings so that you have the perfect ambiance for every occasion.
Also, Govee strip lights have a built-in, high-sensitivity mic that syncs your lights with your music.
Reasons to Buy
Striking bright lights and stunning segmented colors
Friendly to Alexa and Google Assistant
Syncs color of LED light with your favorite music
Reasons to Avoid
Expensive product
Limited connectivity
7. Esinkin Bluetooth Receiver Wireless
Give your vintage stereo system a modern edge with the Esinkin Bluetooth Receiver. This device lets you stream your favorite music from your mobile phone in high-definition sound quality.
This Esinkin wireless receiver has an ingenious modern design that can fit perfectly well next to your stereo system. You can even use NFC for a better sharing experience.
READ MORE! 5 Best Bluetooth Transmitters for TV 2021
In addition, the Bluetooth range is up to 30ft, enabling you to listen to your music at ease.
Reasons to Buy
Offers wireless audio stream
Bluetooth V4.0 technology-enabled with a powerful CSR chip
It gives stable bluetooth transmission and a high-quality listening experience.
Compatible with any stereo system that supports a standard 3.5mm AUX or RCA jack
Friendly customer service
Reasons to Avoid
8. Inkbird IBT-2X Digital BBQ Grill Bluetooth Oven Smoker Thermometer
Anyone who makes the BBQs knows the endless struggle – maintaining the ideal temperature, checking on the meat all the time to make sure it doesn't burn.
The Inkbird IBT-2X Digital BBQ Grill Bluetooth Oven Smoker Thermometer comes with a range of over 150ft. This device makes it easier for you to control the moisture and heat of your BBQ. So you can have a great time with your family rather than checking on your chicken every five minutes.
This portable oven smoker thermometer comes with eight barbecue food options. In addition, the count-down timer and the customizable alarm in this device make things convenient for you to monitor and even change the temperature if required.
Reasons to Buy
The instruction manual makes it easy to operate.
Avoid overcooked food with the built-in alarm technology that triggers the device and phone when the food is done.
Easy temperature monitoring with a clear graph
Reasons to Avoid
Bluetooth connectivity may be average.
9. Coleman-Mach's Black Wall-Mount Digital Bluetooth Thermostat
Coleman-Mach's Black Wall-Mount Digital Bluetooth Thermostat is compatible with air conditioners with heat pumps. This device enables you to control the temperature of your air conditioner or the propane tank.
Additionally, you can even connect four smart devices to operate the thermostat systems. The clear LCD of this device gives you incredible visuals.
The temperature range of this device is 33-99F. You can regulate this thermostat with your phone by using the RV Climate app. This device is compatible with both iOS and Android devices.
Reasons to Buy
Capable of connecting four smart devices to control the Thermostat
Easy to read LCD voltage rating
12V DC includes fan speed control options.
Temperature Range 33-99F
Reasons to Avoid
A pricey product
Limited features
10. Bestisan Soundbar TV Sound Bar
Bestisan Soundbar is equipped with the latest Bluetooth version 5.0. It's the best in-demand soundbar that turns your home into a movie theater with its excellent 360-degree audio system.
It also comes with a range of 33ft which makes it convenient for you to use within a particular range.
This 28-inch soundbar is ideal as its slick design can effortlessly match your furniture. It is built with DSP technology that gives you three different sound effects.
Reasons to Buy
High-end design
Supports blu360-degree
Multi-mode connections
DSP technology
360-degree audio system
Reading to Avoid
Not convenient to mount on the wall
Bottom Line
Having a Bluetooth smart device is an excellent way to rejuvenate your home. These ten Bluetooth smart devices are great for you as they give you so many different benefits, like putting you in a relaxed mood or doing your chores.
I would suggest you do your research before you go on and select a product that you love.
I hope this article was insightful and will help you in selecting a stunning device for your home!
READ MORE! Different types of Bluetooth Technology and Devices (Explained)