How to boost your Bluetooth signal to cover your entire home
This site contains affiliate links to products, and we may receive a commission for purchases made through these links.
Back before wifi and 5G joined the clan, Bluetooth was the king of data sharing. To this day, Bluetooth has its place in all our homes. We have our speakers, cameras, and other wireless electronic devices connected via Bluetooth.
But as convenient as it is, we can all agree on how annoying the 30ft radius range of most Bluetooth connections is.
But I'm here to tell you that there are ways to beat this.
Do you want to blow up the speakers in your garage without having to leave your phone there while you move around? I know it sounds impossible, but stick with me.
Let's dig through the answer to how to extend Bluetooth range all over your house.
Spoiler alert!
There is more than one way to achieve an extraordinary range with Bluetooth.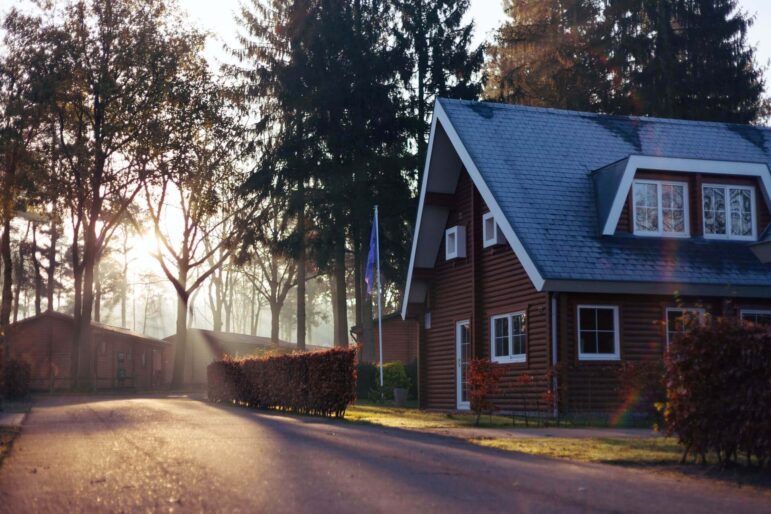 Different Ways to Extend Bluetooth Connection Range
Although Bluetooth range is a very common and equally annoying problem, it's not unfixable. You can easily use one of the following ways and exponentially increase the Bluetooth range of your devices.
Method 1- Remove All Physical Obstructions
We know that all the wireless devices in our homes need to talk to each other somehow. Most of our electronics use some form of signal to communicate. Your cellphone, wifi, and wireless speakers all talk to each other one way or the other.
Similarly, Bluetooth-connected devices are also in constant communication with one another using short radio waves. These radio waves are physically traveling. If you have walls and furniture all over the place, your signals will be blocked a lot. The result is a concise Bluetooth range and the odds are that is something you're not looking forward to.
Your best chances are to remove as many of these physical obstructions as possible. Things like walls and pipes can't be relocated. So for this case, you should reposition your Bluetooth devices to make sure there's minimum obstruction.
Once most of these obstructions have been taken care of, you should be able to see a massive change in the range of your Bluetooth device.
Method 2- Disconnect Unnecessary Devices
You'd be surprised to know that your Bluetooth connection keeps jumping between 42 channels multiple times in a second. So in practice, it is very unlikely that your Bluetooth communications are being disrupted by other signals from your wifi or cell phone.
But in theory, it wouldn't be impossible for the short radio waves of your Bluetooth connection to be interrupted by the other ongoing signal traffic. So, if you've tried everything you can think of with no luck, turning off the other signal traffic in your home might just save you. You're removing all barriers that could be preventing your Bluetooth devices from communicating with one another.
Method 3- Check for Updates
The technology we're using today is being updated with the speed of light. Softwares and programs are becoming outdated, and it might be hard to keep track of things. For some people, their connection problems are related to using outdated software or hardware.
The most important thing to update is your phone. This will ensure your mobile is compatible with the newest Bluetooth reception. While this is something, you can do yourself, updating other devices might require a few extra steps.
If you want to update your Bluetooth router, the chances are that the problem is with the hardware. In this case, the only choice you're left with is to purchase a newer version of your existing device. But this can also be easily achieved. Just contact the product manufacturer, and they will walk you through the process. What's even better is that these guys know their way around tech, so you can even get expert advice to resolve your issue.
Method 4 – Reset your Device
Whatever electronic devices you may be using, all of them are prone to glitches and other minor inconveniences that can be frustrating. For example, even your smartphone gets stuck at some point. The same might be happening to your Bluetooth device.
So when it comes to Bluetooth, you need to look at the signals and any problems that may arise with the device itself. In theory, however, your Bluetooth should be able to connect to 7 devices without experiencing difficulties. But if the problem for you continues, resetting your device doesn't hurt.
We recommend a daily reset. But if you're not a fan of having to go through the ordeal daily, do consider resetting your device whenever it glitches.
Method 5 – Purchase New Hardware
The advances in technology mean that your gadgets will have to be updated regularly. It doesn't mean that your older gadgets will stop being compatible with your Bluetooth device. But the problem with older gadgets is the technical glitches you might face.
With older devices, you might not be able to transfer data even when you have established a stable connection with the Bluetooth router. However, you can easily avoid this inconvenience by ensuring all your gadgets are compatible with the newest software updates.
Method 6 – Signal Amplification
Another way to increase the range of your Bluetooth device is by amplifying the actual radio wave signals the device produces.
How to extend Bluetooth range by signal amplification, you ask? All you need to do is increase the power your device receives. But you should be careful; this method is highly effective, but it has some limitations. There's a limit to which you can crank things up after all. Besides, this is not something anyone can do sitting in your garage. So leave this job to the professionals.
Method 7 – DIY Bluetooth Antenna
Once you've tried everything we've listed above and nothing worked for you, then you could try a more hands-on approach. However, we warn you that you might end up entirely wrecking your Bluetooth device if you don't follow along strictly as we demonstrate.
However, rest assured. We're here to guide you through every step, and you'll have a long-range Bluetooth connection in no time.
Step-by-step Instructions to Make a DIY Bluetooth Antenna
Get yourself a 2.4GHz wifi antenna and its respective coax cable. Take the coax cable and remove the centre lead from the shield wire. Next, take the entire lead and cut out 1mm for insulation.
Replace the original OEM antenna with 2.4GHz antenna coax. You can remove the OEM antenna by using a soldering iron. Locate the now empty antenna track in the Bluetooth device and solder the coax antenna's centre lead.
Try running a test run. You should be able to observe a change in your range. Then, connect devices by keeping them at different distances to see how much of an improvement you've been able to get.
Method 7 – Invest in a Bluetooth Range Extender
If you've made it this far, chances are you've tried everything we've recommended until now. But you think you're nowhere near answering how to extend Bluetooth range. So don't stress out; we'd like to tell you that there's still hope.
So far, we've tried to make the best of what you might already have. But the best way we know of extending the Bluetooth range is by using Bluetooth routers. Sure, this method is essentially asking you to cost some bucks.
But getting yourself a Bluetooth range extender is a permanent and easy solution. You won't have to keep on resetting your device or getting into the hassle of continuous updates.
An extender will do wonders for you, and you'll thank all your lucky stars for it. But which extender will give you the best results? Which one matches your needs best? How to extend Bluetooth range using a Bluetooth router?
Follow along to answer all these questions. Here we've also made a list of the best Bluetooth range extenders the market is currently offering. You can also have a look at the perks of each of these miracle workers.
How to Extend Bluetooth Range Using Bluetooth Router?
Setting up a Bluetooth router is pretty similar to setting up a standard wifi router. The only difference is that there aren't half as many wires dangling around.
The most important thing one should consider while setting up a Bluetooth router is the position. The router should be placed in a way that there are minimum obstructions. Ideally, somewhere around the center of the house is the best location.
Other than that, strictly just connect it to a power supply or set it up near a power plug so you can charge it (for battery-powered routers). Turn on the device and establish a connection with it.
Once you've achieved that, it's time to see how far you can go without losing connection.
The Best Bluetooth Extenders on the Market
Bluetooth extenders are some of the most sought-after gadgets. So you'll be happy to find out that this is a competitive market. This means you're bound to get great prices and the best tech.
Let's have a look at the best routers you can get your hands on.
This high-tech transmitter device is going to get the party started. It works up to 300ft if you're out in the open. Yet it also works at a decent range of 160ft indoors, where walls and furniture obstruct transmission.
The Miccus Long Range transmitter has the low latency feature enabled. This means your party will not be interrupted by lip-syncing delays or playback delays. Along with dynamic audio, the transmitter also offers dual-link. This means you can connect two headphones, phones, or tablets as well.
Another perk unique to the Miccus Long Range transmitter is the voice pairing. Enjoy your audio from anywhere in your house without interruption, and it will cost between $39.99-$79.99.
You can check the latest price on Amazon here!
Avantree's transmitter is available in two versions. The difference between them is the Bluetooth version. One version is equipped with BT 4.1, and the other one has BT 5.0. Both the versions offer a 50ft operation range and promise no audio delays.
Avantree has made a user-friendly design, bearing in mind the needs of its users. The operations of Avantree Bluetooth are self-explanatory, and customers rarely report confusions.
Even still, the company has made sure to give its users the best customer care. They are available 24/7 via email and have over ten tutorial videos for demonstration purposes and over 25 FAQs addressing common issues.
Prices of Avantree Bluetooth Transmitter Receiver range from $36.29-$45.99. But the only limitation with Avantree is that this transmitter is only available in white colour.
You can check the latest price on Amazon here!
The Glovery router BTI-041 is equipped with a powerful BT 0.5 version, the latest version all over the market.
If you're looking for the ultimate range, this powerful router is perfect for you. This beast has a promising 328ft range and a sleek, compact design. Good things do come in small packaging, after all.
Glovery is on a mission to ensure customer satisfaction, which is why you won't be disappointed. Even if you do, you can take advantage of the 30-day refund policy before it expires. Added to that, Glovery 2-in-1 Bluetooth router BTI-041 comes with life-long technical support to make your post-purchase experience match your expectations.
You can check the latest price on Amazon here!
Another great Bluetooth router version is the 1 Mii B03Pro Bluetooth Transmitter Receiver. The most outstanding feature of this device is its ESS SABRE DAC audio system. And if you're a tech geek, you know that it's the best audio system. Bluetooth devices have to offer.
The self-explanatory operation of 1 Mii B03Pro Bluetooth Transmitter Receiver is designed to attract a broader market of customers. 1Mii calls this the mindless operation, indicating minimal effort along with a broader range of compatibility.
You can check the latest price on Amazon here!
This Bluetooth transmitter looks very similar to your standard wifi router. It archives this look because of its dual antenna system.
Other perks of the Giveet BT-B28 Long Range Bluetooth Extender include its wide range of compatibility. It will work with your TV, mobile phones, tablets and desktop computers.
This Bluetooth router has smart LED indicators. These lights make the use of the Giveet BT-B28 Long Range Bluetooth Extender easier. Besides, they add to the aesthetic of the device. The product also offers a multi-point connection to attach your headphones to get ultra-fast, high-quality audio.
With an expansive 164ft Bluetooth connectivity range, Giveet fulfils the promise it makes to 'bring music to life.
You can check the latest price on Amazon here!
The Amphony Bluetooth Audio receiver/amplifier retails for under $60. This device is capable of turning any speaker into an upgraded wireless version. It's compact and has one of the best ranges all over the market. The flexibility Amphony Bluetooth Audio receiver/amplifier has to offer is unmatched.
With its 2×40-watt high power amplifier, this Bluetooth router brings more to the table than an average Bluetooth router.
You can check the latest price on Amazon here!
Eve Extend works similarly to Alexa or Cortana. With Eve you can extend your Bluetooth range up to 8 devices. But the catch is that these have to be Eve devices.
This device also comes with wifi control. This means you can control your device from anywhere as long as you're connected to wifi. You'll have no trouble looking for accessories, and Eve Extend is applauded for its effortless set-up.
But what sealed the deal for us was its data protection and privacy options.
You can check the latest price on Amazon here!
Conclusion
In conclusion, Bluetooth connectivity still has many applications. We might find alternatives in the future. But the durable and robust connection Bluetooth offers are hard to achieve with other wireless technology currently available.
The only drawback is the short range of the radio wave connection of Bluetooth technology.
I have found ways to beat this limitation however.
You could change the antenna, remove physical obstacles and even use Bluetooth routers. I recommend you opt for Bluetooth routers for improving range. You will have to fish your pockets for some greens, but this long-term solution is worth the price.
Now that you know how to extend your bluetooth range using different sure-fire methods, blast your wireless speakers on high. All these easy fixes will give you excellent mobility, so you get to enjoy a truly wireless Bluetooth experience.
---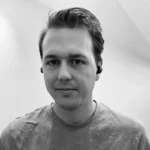 Espen is the Director of ProPairing and has written extensively about Bluetooth devices for years. He is a consumer product expert and has personally tested Bluetooth devices for the last decade.
---
Join Our Newsletter to receive the latest News, Exclusive Discounts & Offers!