Can I Connect NFC Bluetooth Devices with an iPhone? (Solved)
This site contains affiliate links to products, and we may receive a commission for purchases made through these links.
iPhones nowadays have an NFC chip that enables them to perform cashless and wireless activities. NFC technology is a handy tool that you can use in your daily activities, such as making payments and playing music. But can I connect NFC Bluetooth devices with an iPhone?
I have good news for music lovers. You can use your iPhone to pair to an NFC Bluetooth device, a feature that only started working recently. To do this, however, you need to make sure that your Bluetooth device and iPhone are paired.
Since most people don't know what NFC is or how to use it, I am writing this article to help you out. I will show you what NFC and NFC devices are and how you can use NFC Bluetooth devices on your iPhone.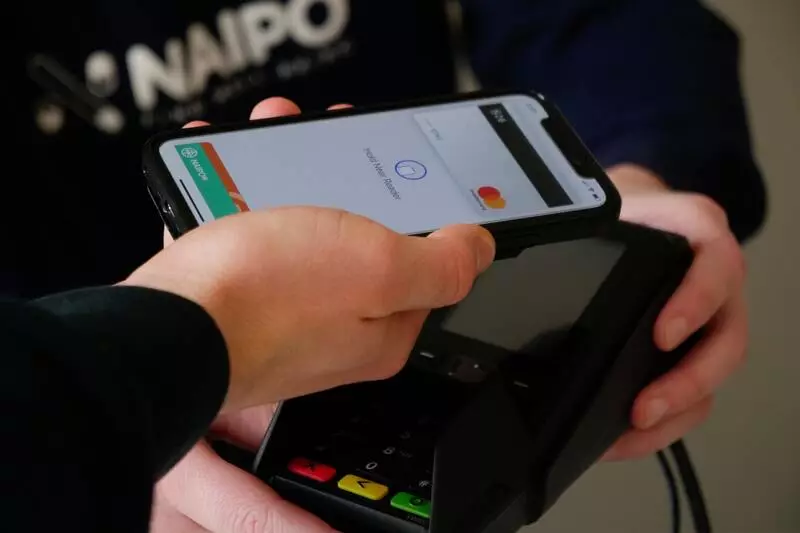 What is NFC?
NFC, which stands for Near Field Communication, is a short-range radio standard. The radio technology enables data transmission over a short distance. The transmission only works with other NFC-enabled devices. The radio network only covers a maximum distance of 1.6 inches.
NFC is considered more secure than Bluetooth because it only works in close proximity and is often used for payments from your phone. Both the transmitter and receiver need to be within the same range to work. This means that someone can't easily spy on the device unless they are very close.
While the proximity is a benefit, some see it as a disadvantage. This is because you need to bring the two devices wherever you are, restricting your range of motion. It is also cumbersome since you have to move with the devices. This is why NFC and Bluetooth-enabled devices were created.
The two technologies, Bluetooth and NFC, can work together to increase the range of transmission between your iPhone and the device. This enables you to, for example, play music on your NFC Bluetooth speaker from a considerably longer distance.
How NFC Devices Work
A regular iPhone has an NFC chip embedded in it. For this chip to work with another device, the other device needs an NFC tag. NFC tags are electronic tags with data written on them. You then need to attach the tag to a physical object for you to be able to transfer data.
Some devices already come with an embedded NFC chip, much like the iPhone, but others do not. If your device doesn't contain an NFC chip, you can easily buy one. Some tags exist in the form of small stickers with NFC chips.
How to Connect NFC Bluetooth Devices to Your iPhone
There are two ways you can use to connect your iPhone to an NFC Bluetooth device. They depend on whether the Bluetooth device has an NFC chip or tag. Before making any connections, though, you have to make sure your iPhone has an embedded NFC chip.
READ MORE! Can I Get My iPhone To Unforget A Bluetooth Device? (Solved)
Which iPhones are NFC-enabled
Older model iPhones don't contain an NFC chip. The first smartphones to produce NFC-enabled phones were launched in 2008. However, Apple only started adding that feature to their phones, starting with the iPhone 6.
Therefore, the iPhones with an NFC chip are;
iPhone 6
iPhone 6s
iPhone 6s Plus
First and second-generation iPhone SE
iPhone 7 and 7 Plus
iPhone 8 and 8 Plus
iPhone X
iPhone XS and XS Max
iPhone XR and
All new iPhone models.
Connecting iPhone to an NFC enabled Bluetooth Device
I recently found out I could connect my iPhone to my NFC Bluetooth speaker and headphones. Follow these steps to connect your NFC Bluetooth headset or speaker:
READ MORE! Is OnePlus Buds Pro compatible with iPhone? (Full review)
Turn the NFC Tag Reader On
This feature mostly works with phones without the iOS 14 update since they don't have a background tag reader. You can turn it on by going to the control center and tapping the NFC button. After that, hold your phone near a device with an NFC tag to start an action.
If your phone doesn't have the NFC button, you can add it to your iPhone's control center.
Open the Settings app.
Select the control center
Scroll until you find the NFC Tag Reader option and tap the green plus button to its left
Newer phones, like the iPhone 11, 11 Pro Max, and 2nd gen iPhone SE have a Background Tage Reading function. The function enables the phone to automatically read NFC tags once the phone's screen is switched on. There is no need to start the NFC Tag Reader; the feature will pop up in the notifications bar, prompting you to open the tag in the corresponding NFC app.
Connecting to an NFC Bluetooth Device
To connect your iPhone to an NFC Bluetooth device:
Make sure your phone's Bluetooth and the device, such as the speaker or headphones, are paired.
Once they are paired, tap your iPhone to the Bluetooth speaker. This will show a notification whether you want to pair your iPhone to the speaker or the headphone's NFC tag. Click on the notification and connect.
After pairing them together, you can now stream music from your iPhone to the Bluetooth speaker.
This process works with any NFC Bluetooth device, such as a Bluetooth keyboard.
READ MORE! Why Does My Bluetooth Watch Keep Disconnecting From iPhone?
Connecting to a non-NFC Enabled Bluetooth Device
If your Bluetooth speaker isn't NFC-enabled, there is still a way to connect it to your iPhone.
Get an NFC tag sticker. You can easily buy these online at affordable prices.
Place the sticker on the Bluetooth device you want to use.
Tap your iPhone against the sticker tag on the device and connect.
Once properly connected, go to settings and enable the tag to do whatever you want to do. For example, you can set it to play music or type on a Bluetooth keyboard.
Make sure to place the sticker tag on the surface you want to use for a seamless connection. You can set the tag to do whatever you want, such as turning on wifi, switching lights on and off, and more.
Once you pair the sticker on your Bluetooth device to your phone, you will only need to tap once to enable the device and tap again to disable it once you are done using it.
Conclusion
With NFC Bluetooth devices becoming more common and Apple producing more NFC embedded phones, it is easy to use them together. Remember to make sure your iPhone and Bluetooth devices are paired. Then tap the NFC chips/tags together, and you are good to go. You can now enjoy music and other features easily.
---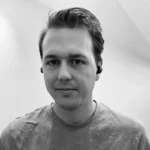 Espen is the Director of ProPairing and has written extensively about Bluetooth devices for years. He is a consumer product expert and has personally tested Bluetooth devices for the last decade.
---