What Bluetooth Headphones Works with PS4?
This site contains affiliate links to products, and we may receive a commission for purchases made through these links.
Playing on your PS4 and not enjoying the audio experience doesn't sound cool. However, there are times when you have to compromise.
Having the audio play on TV speakers might not be in your best interest when everybody at home is sleeping, so you'd want to route the audio to your headphones.
But here is the problem, PS4 is not compatible with most Bluetooth headset devices. So, are you going to go soundless? The answer is No. Because there are ways to help you connect even unsupported wireless headphones to your PS4, but that's some other day's story!
In this buying guide, I have come up with the top 3 headset devices compatible with the PS4. With these top picks, you are guaranteed to have an immersive gaming experience without sacrificing the sound experience that makes you go hard on the gameplay.
So let's get straight into it.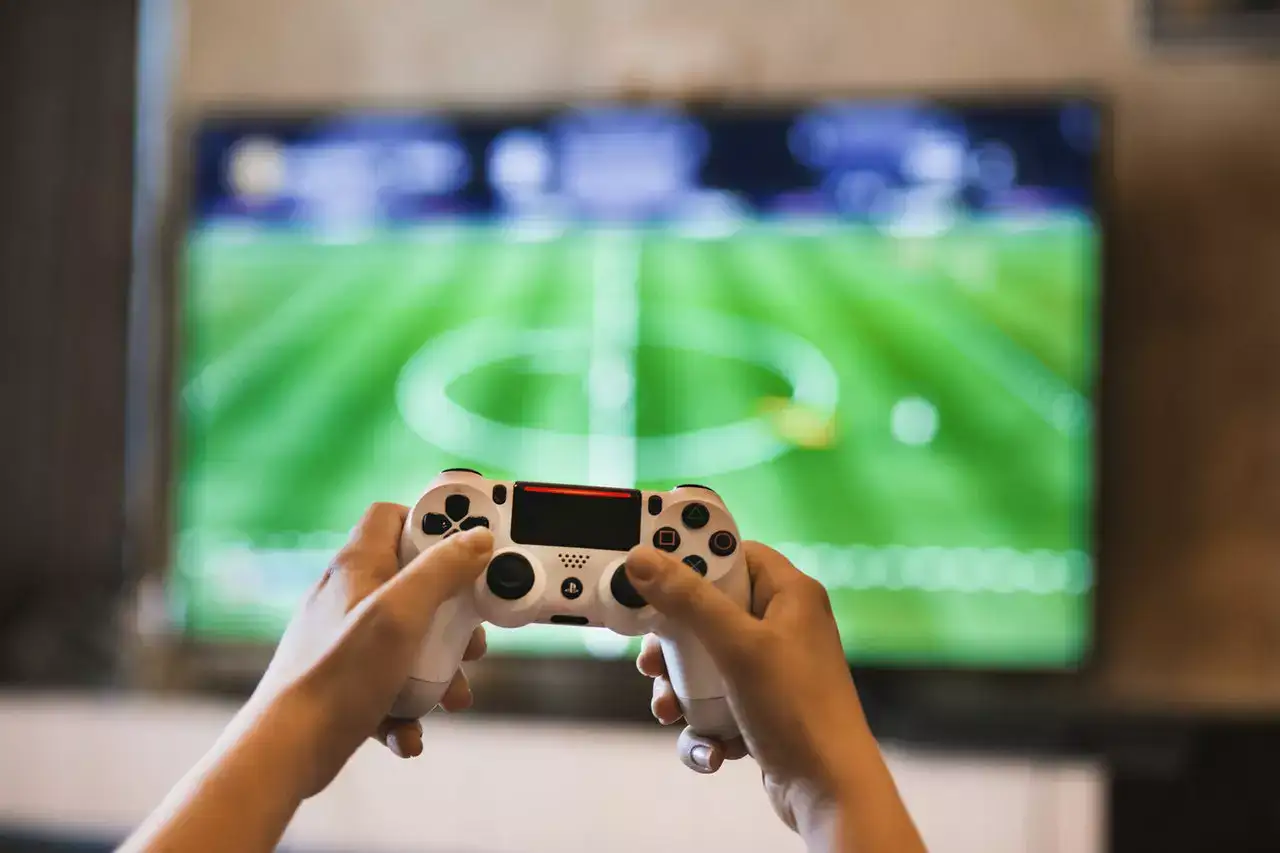 The second generation of Turtle Beach Stealth 700 accompanies some genuine redesigns from its preceding generations. It accounts for the next serious choice for your gaming headset at just some 50 bucks more than the Stealth 600 Gen 2.
It comes in both Xbox and PlayStation versions.
The Xbox version is compatible with series x, series s, and the older Xbox one, including the original. The PlayStation version comes at almost the same price as the Xbox version.
It comes to the USB nano adapter that will work with both PS4 and PS5. The USB nano adapter is also compatible with the Nintendo switch.
The Stealth Gen 2 is sturdy with its non-tension adjustable bands. The headband is very well padded, and it goes all the way edge to edge and is glued firmly on.
However, the ear cups are removable, So I love that you can swap these out. Moreover, the ear cups are synthetic leather with a memory foam cushion to help your ear stay comfortable.
As far as the microphone goes, it's omnidirectional, which means there isn't any adjustment aside from tilting it in and out.
However, you can't adjust mic gain. Using the turtle beach audio hub app, you can enable a noise gate built into the headset itself. All you need to do is to pair it with your phone via Bluetooth and use the turtle beach app, and you are good to go. Of course, it isn't a podcast-quality mic, so if you don't want the utmost sound quality, this is more than adequate.
These earphones' sound are incredible, with large drivers that give you some extraordinary sound experience.
There are a lot of gaming headsets coming out on the market featuring some pretty impressive features. But you have to be something extra special to stand out, and I feel like Razer is always doing that, and they have done that with Razer Thresher 7.1 too!
The design of the Razer Thresher is incredible, and I don't think it has ever had a problem with that department. The combination of matte and glossy black with touches of royal blue for the PS4 and the cleverly placed logos make it look very sleek and premium.
The one thing that might distract you from the design perspective is the separated headband if you'd prefer one solid piece rather than those wire headbands.
The bolts of the threshers are also fairly robust. The driver containers are made of thick hard plastic. The headband consists of a combination of a sturdy aluminum frame, and then there is another part contains the steel bridge, the driver wire, and cushion with some padding.
Now it all feels solid and premium, but one thing that worries me is the hinge mechanism. It's too flexible for my liking, and I feel like it will disintegrate if you drop it on the hard surface.
The microphone is also made up of really nice material to get a decent amount of flex. However, it still maintains its shape quite well when you put it in certain spots. If you don't want to use it, just tuck it away, and it completely disappears.
The controls in the Razer are also an exciting feature. There are separate volume sliders for mic and music on the left and right, respectively.
So, if you are on the lookout for some robust wireless headphones for your PS4 under or a little over $100, then Razer Thresh is worth buying.
It wouldn't probably be easy for you to find another headset possessing the qualities of Sony's platinum headset dedicated for PS4.
We'd contend that it's essentially an unthinkable errand. Although it's explicitly designed for Playstation 4, it'll work with other devices using supplied audio cable.
The Platinum headset also comes with a premium price tag compared to much inexpensive gold headset. Inside the box, you get the headset, the wireless adapter that plugs directly into the front of the PS4. It uses a proprietary 2.4 gigahertz connection instead of Bluetooth.
You get a micro USB cable to charge, a 3.9-foot audio cable to use with other devices, a quick start guide, and a travel pouch.
The platinum headset is primarily plastic, but it borrows the metal top that can be found on Sony's extra-bass Bluetooth headphones. Instead of leather padding, Sony uses a rubber strap that does an excellent job keeping these in place.
The rubber strap put more pressure on the top of my head than most other headsets, though. Overall they feel pretty lightweight. The rest of the headband is plastic on both sides with hinges that allow these to fold up.
Each of these earcups is covered in plastic that has a brushed texture. This plastic is a fingerprint magnet, though, and it quickly shows smudges. The earcups slide up and down to adjust the size. The padding is very soft, but these do get a little warm. The drivers are pretty comfortable, and the clamping force seems just right to me.
All of the controls are on the left of the earcups. The left earcup is a 3.5mm audio jack if you'd like to use these wired. Everything about Sony's platinum headsets seems solid. The only nitpick with the build quality is that the power button jiggles slightly, but that's fine for me.
So, if you are looking for a wireless headset for PlayStation 4, I'd say this is the one to get.
Buying Guide
As you plan to buy a PS4 compatible headset for your gaming sessions, it is essential to keep comfort in mind as you will have to keep wearing them for hours. So make sure to choose a headset that gives you maximum comfort.
Another critical feature to consider is sound Isolation. Headsets with active noise cancellations allow you to focus on doing by blocking out external interruptions. This feature adds a bit to the price, but it is worth every extra penny.
The microphone allows for active communication with the team members. So, a decent mic seems a must-look thing. Some headsets have a quick mute button for situations where you need to mute the outgoing sound for a while.
Consider all these factors according to your requirements and then make a purchase.