How Much Does The Best Wireless Mouse Cost Me? [Guide]
This site contains affiliate links to products, and we may receive a commission for purchases made through these links.
To say that I am a fan of wireless mice would be an understatement. These wire-free devices are space-efficient, easy-carrying, comfortable to use, and often come with a rechargeable battery. With performance that closely matches a wired mouse (thank you, modern technology!) combined with the freedom to take this device wherever you go, what's not to like?
However, the real question is this: Is a good wireless mouse a hefty expenditure? Surprisingly, no!
While also available in costly gold-plated designs, some of the best wireless mice cost well below $100. In fact, you can get a wireless mouse with excellent response, connectivity, and features anywhere between $25 to $150.
Read on as I present my top wireless mouse picks and discuss how to get the best bang for your buck.
5 Factors Affecting Wireless Mice Cost
From budget options to high-end devices, the cost of a wireless mouse depends on several factors – from comfort and grip to customizable buttons, from lightweight design to seamless sensors.
READ MORE!

Bluetooth Mouse vs. Wireless Mouse: Which Is Better?
To know that you're paying for a quality device, you need to understand what to look for in one. Good wireless mice should have the following features:
1. Comfort
Comfort levels are variable when it comes to using mice. Your hand size, left-handed or right-handed orientation, and different grip choices contribute to how easy it will be to use a mouse for long periods.
Test out the device for yourself to see how it grips and feels under your palm. The best wireless mouse focuses first on the comfort of use.
2. Connectivity
Such mice come in two categories: a Bluetooth mouse or ones that use a USB dongle. While some models make you choose one or the other connectivity option, some devices support Bluetooth and come with an additional dongle, providing a better response in some environments.
However, with a dongle, look for an underside cavity in the mouse to store it.
3. Battery Life
Regardless of your budget, a mouse with replaceable batteries should work for at least a couple of years. If you opt for rechargeable models, the charge should be reasonable to use for two months or more.
4. Software
Especially for more high-end devices, look out for bundled software as a nice bonus. Usually, the software allows you to customize buttons, keep battery life in check, change acceleration and scroll wheel speed.
5. Buttons and Sensor
Apart from the standard right and left-click buttons, look for devices that come with at least two side buttons for the back and forward options.
Moreover, ensure an ergonomic mouse design, with the buttons placed optimally for ease of use and minimal strain on your wrist.
READ MORE!

Do Bluetooth Keyboards and Mouse Have Input Lag?
Lastly, look for devices with accurate motion detection. The pointer should move effortlessly. Also, test out the mouse sensor on varying surfaces to ensure they do not affect its performance.
My Top Picks For Best Wireless Mice
Now that I have discussed how much you should expect to pay for the best wireless mouse and what to look for when purchasing one, you can choose the device best suited for your needs; however, with so many options in the market, it is no easy feat.
Thus, to make your life easy, I have compiled a list of the best wireless mice for various uses – that do not skimp on quality and performance.
Best Overall Wireless Mouse: Logitech MX Master 3
When it comes to productivity mice, nothing beats the durability, functionality, and customization of the Logitech MX Master 3.
This Logitech mouse comes equipped with two fast scroll wheels and allows you to quickly switch between and share data to up to three computers. You can connect it via Bluetooth or a USB dongle, and its heightened design with a thumb rest makes it perfect to use for long hours.
The MX Master 3, with its 4000 DPI sensor, rivals some of the most respected gaming mice in the market. Moreover, it also allows app-customization for excellent workflow.
Best Budget Wireless Mouse: Microsoft Surface Mobile Mouse
With its ambidextrous design, my budget pick, the Microsoft Surface Mobile Mouse is the perfect traveling wireless mouse. The Mobile Mouse uses a Bluetooth connection, thus does not require a USB port. It has a battery life of 12 months when powered by two AAA batteries.
The BlueTrack sensor technology ensures optimal performance on virtually any surface or mouse pad material. It has four buttons; left, right, scroll wheel, and power—the power button doubles as a pairing button via long press.
The Swift Pair technology allows for seamless pairing, way better than many other Bluetooth devices I have used.
The flatter design does compromise a little on comfort but makes it much easier to carry the mouse with you.
Best Wireless Gaming Mouse: Razer DeathAdder V2 Pro
When it comes to gaming mice, I could not go with any other device but the Razor DeathAdder V2 Pro, owing to its consistent performance and unmatched optical sensor.
You can connect it via a USB Type-A dongle or Bluetooth, as well as use a wired connection – without compromising performance.
Moreover, the 120 hour long batteries can be recharged using a MicroUSB – a given at a high price. All in all, Razer DeathAdder V2 Pro's durability and comfort make it the best gaming mouse – despite the lack of a dozen programmable buttons.
If the price point seems too high – you can also get the wired version for almost half the price.
Best Wireless Mac Compatible Mouse: Apple Magic Mouse 2
The Apple Magic Mouse 2 is one of the best ergonomic mice available for Mac. The portable, sleek and lightweight design makes it easy to carry in your laptop bag. Bluetooth connectivity eliminates the need to carry a USB dongle around – another plus if you travel frequently.
You can use the mouse's top surface to make gesture commands; however, it lacks customization options due to the lack of bundled software.
However, the lightning charging port is placed on the mouse's underside, making it impossible to use while on charge. That said, it is the best performing mouse for MacOS.
Best Splurge Wireless Mouse: Logitech G Pro X Superlight Wireless
If you want to splurge on a gaming mouse, I highly recommend the Logitech G Pro X Superlight Wireless gaming mouse.
Shockingly lightweight than other wireless mice requiring a power source, the G Pro X Superlight also boasts an ambidextrous design that supports all palm sizes. You can connect it with a wire or a USB Type-A dongle.
The mouse not only glides smoothly, but its sensor is also super fast and consistent. If you are willing to spend money on mice designed explicitly for twitchy games, the G Pro X Superlight is the way to go.
Conclusion
All in all, great wireless mice do not cost you an arm and a leg and are on par with their wired counterparts, whether it's price or reliability.
---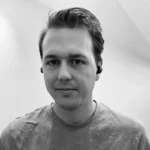 Espen is the Director of ProPairing and has written extensively about Bluetooth devices for years. He is a consumer product expert and has personally tested Bluetooth devices for the last decade.
---