Can You Connect A Bluetooth Keyboard to A PS4? (Solved)
This site contains affiliate links to products, and we may receive a commission for purchases made through these links.
Did you know that there are PS4 games that you can play with a mouse and keyboard? You can use a keyboard to play some games, but they are limited. A PS4 console is Bluetooth-enabled and can be paired with several devices. But can you connect a Bluetooth Keyboard to a PS4?
You can connect Bluetooth keyboards to PS4 with a few simple steps. You need to go to Settings > Devices > Bluetooth Devices and select your keyboard for pairing. The process only takes a couple of minutes, and you are ready to start using your Bluetooth keyboard.
I will give you a step-by-step guide on connecting a Bluetooth keyboard to PS4.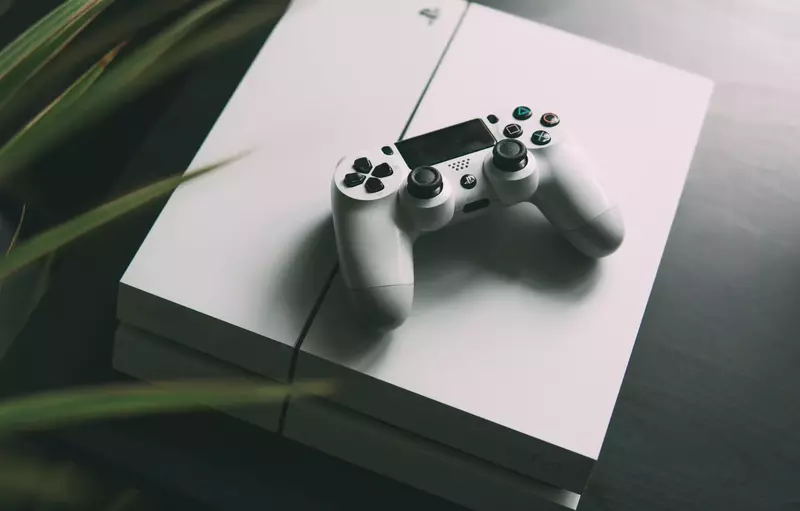 How to Connect a Bluetooth Keyboard to PS4
You need to turn on your keyboard's Bluetooth and ensure it is ready for pairing before trying to pair it with PS4. Ensure the keyboard isn't paired to your TV or computer before starting the process. Also, turn on your PS4 in advance for the pairing process.
Launch your PS4 Menu and go to Settings
Go to Devices > Bluetooth Devices
Select your keyboard from the list of Bluetooth devices available
Click on pair and follow instructions.
Test your keyboard after pairing.
Once you pair your Bluetooth keyboard to your PS4, you need to choose the profile you want to pair with to play games with a keyboard. Overall, the process only takes a couple of minutes from start to finish.
READ MORE! Can I Really Connect Bluetooth Earbuds to PS4? (Solved!)
Can I Connect Any Bluetooth Keyboard to PS4?
Most Bluetooth keyboards are compatible with PS4 because of Bluetooth standardization. You don't need to buy Bluetooth keyboards specifically made for PlayStation. A Bluetooth keyboard for a computer can work well on PS4.
However, some Bluetooth keyboards work better with PlayStation than others. It would be best to consider using or buying a Bluetooth keyboard that is known to have high performance when paired with PS4.
Which Bluetooth Keyboards to Connect to PS4?
If you want a Bluetooth keyboard that will work seamlessly with your PS4, here are some recommendations to consider when making a purchase.
Product Title
Product Title
Pauroty Wireless Bluetooth Mechanical Keyboard
Bluetooth Keyboard, Arteck Stainless Steel
4 in 1 Wireless Gaming Keyboard Mouse and Converter
Connectivity
Connectivity
Wireless | Bluetooth | USB
Wireless | Bluetooth
Bluetooth | USB
Battery Life
Battery Life
360h Standby | 10h of use
6-Month
2200mAh
RGB Backlight
Charging
Keyboard Layout
Keyboard Layout
61 keys
78 keys
61 keys
As stated earlier, you can connect most Bluetooth keyboards to PS4 even when they aren't gaming keyboards. Therefore, you should try pairing the Bluetooth keyboard you have at home with your PS4 before going out to buy a new one.
Why Should I Connect a Bluetooth Keyboard to PS4?
First, a few games on PS4 can be played using keyboard controls. Some games work better with keyboard controls than a control pad because you need precision to score.
Second, a keyboard is better when typing messages to friends than a controller. PlayStation consoles allow players to chat online during games or communicate via a counsel. A keyboard will enable you to type messages faster and with ease.
Third, you can use a keyboard and mouse to adjust your settings or set new passwords. It makes it easy to navigate and name different aspects of your settings and profiles.
READ MORE! Are Bluetooth Keyboards Good For Gaming? (Solved)
What Games Can I Play On PS4 With A Bluetooth Keyboard?
Unfortunately, keyboard and mouse support for PS4 is not the best. Developers must decide whether or not it is a feature worth integrating, and most do not. There are, however, a few PS4 titles that you can play with a keyboard and mouse, such as:
Final Fantasy XIV
DayZ
Overwatch
War Thunder
Elder Scrolls Online (keyboard only)
Neverwinter (keyboard only)
DC Universe Online (keyboard only)
Paragon
They Are Billions
Call of Duty: Modern Warfare
Conclusion
You can connect Bluetooth to PS4, and you aren't limited to gaming keyboards. You can get a cheap Bluetooth keyboard, and it will work with PS4. Therefore, don't spend a lot of cash buying a gaming Bluetooth keyboard when you can use a regular Bluetooth keyboard.
---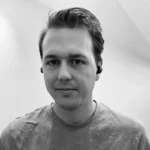 Espen is the Director of ProPairing and has written extensively about Bluetooth devices for years. He is a consumer product expert and has personally tested Bluetooth devices for the last decade.
---