Can AirPods Use Any Case for Charging? (Solved!)
This site contains affiliate links to products, and we may receive a commission for purchases made through these links.
Apple products are never cheap and replacing a lost or damaged charging case for your AirPods can be a worry. Without one, you won't be able to pair your device or charge your AirPods – you obviously can't use a cable. So, what happens if yours is broken, or you've left it at home and want to borrow someone else's? Can AirPods use any case for charging?
Yes, you can use a different case to charge your AirPods, but the right case will depend on which generation you have. Not only can you buy a new Apple case, but there are also options from other brands on the market as well. All cases for 1st and 2nd generation AirPods will charge both, but you will need a specific charging case for AirPods 3 or AirPods Pro.
In this article, I will tell you more about how to connect your AirPods to a different case, what alternative cases are on the market, and what options you have for each generation of AirPods.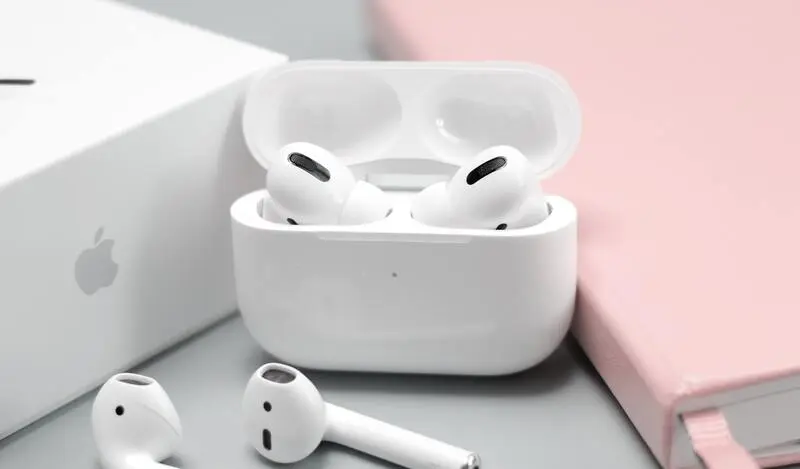 How Do I Connect My AirPods to a Different Charging Case?
If you are simply trying to use a new case or are borrowing one from a friend or family member, it is really easy to connect your own AirPods, pair your device and get charging.
Your AirPods should be able to connect to a newly bought replacement case, or even someone else's, providing it is for the right generation.
Connecting and Pairing a Different Case:
On your device, go into Settings, Bluetooth, and touch the Information button next to your AirPods.
Select and confirm "Forget this Device".
Put both of your AirPods into the case.
Open the lid and check that the status light is flashing amber.
Press and hold the setup button (on the back) for a few seconds, until the status light flashes white.
Hold the case near your device with the lid open to see a setup animation.
Select Connect, and then Done.
If someone else wants to reconnect to this same case afterward, they can simply follow the same steps. AirPods 1 and 2 can connect to any model of case for either generation.
Can I Use a Different Brand of Charging Case for my AirPods?
So, you can buy and use a new Apple case for your AirPods, but can AirPods use any case for charging? Well, there are more options than just the Apple product available, and considering a replacement will set you back around $80 they are definitely worth looking into.
Not every type of charging case will work, you will need to find one that is specifically designed for AirPods, and matches what works for your generation, but there are a few good choices out there.
It is worth noting that the specific brand names and sellers for these replacement cases do change occasionally, likely to keep ahead of Apple's legal teams.
READ MORE! Is There A Way To Track Your Lost Airpods? Firmware update!
Jinstyles Wireless AirPods Charging Case
This case is almost identical to the Apple version for AirPods 1 and 2, so if you're looking for a cheaper case with the same style then this is a contender.
The Jinstyles case does not have any branding on it, so all that sets it apart from the real deal, in terms of looks, is the pairing button, which is located on the front instead of the back.
With a 450mah battery capacity, it should be good for 5 full charges, and just 15 minutes of charging should give you 3 hours of listening time.
BLANDSTRS Wireless Charging Case
Also very similar in style and looks, the BLANDSTRS charging case is another option for 1st and 2nd generation, with a 450mah battery capacity.
It can utilize wireless charging as well as the lightning port, as long as you are using a Qi-compliant adaptor.
This charging case is available in both black and white color options.
TBGHz Wireless Charging Case for AirPods Pro
TBGHz made a charging case for the AirPods Pro. It is smaller and more portable than the 1st and 2nd generation cases, but this make does come with a slightly lower battery capacity at 660mah.
This makes it more convenient to carry around but it will only charge your AirPods Pro to full around 3 times before it needs a recharge.
This case is also available in black and white.
Are All Charging Cases Compatible with All Generations of AirPods?
Fortunately, the newest charging cases for AirPods 2 are compatible with both 1st and 2nd generation AirPods. This means that if you buy a new case today you can charge and pair your older AirPods in just the same way. This is not the case with the 3rd generation of AirPods, or the AirPods Pro.
The biggest upside to the newer case is the wireless charging capability. If you have a Qi-compatible charging mat you can simply place your charging case on top of it and your case will begin to charge without the need for cables.
Can AirPods Pro or AirPods 3 use Any Charging Case?
The AirPods 3 and the AirPods Pro are newer models, with a sleeker design and a different shape and both models are noticeably more expensive. The AirPods 3 cost $50 more than the 2nd generation.
While they appear similar in size to each other, they will only fit properly into their own model of case. The different shape of the AirPods Pro means that they will not fit inside an AirPods 3 charging case.
READ MORE! Apple Airpods (3rd Generation): 15 Things You Should Know
Can I Buy a Replacement Charging Case for AirPods Pro or AirPods 3?
Unfortunately, it seems that it is much more difficult to get hold of a replacement case for the AirPods Pro or AirPods 3. The Apple Web Store only offers replacements for the 1st and 2nd generation, and it is extremely costly to buy a whole new pair of the more expensive earbuds just to get your hands on a new case.
As mentioned above, there are a few third-party cases that could do the job, and you can probably find a replacement for resale on eBay, but the options for new cases when it comes to the AirPods Pro and the AirPods 3 are considerably more limited than for the first two generations.
---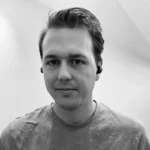 Espen is the Director of ProPairing and has written extensively about Bluetooth devices for years. He is a consumer product expert and has personally tested Bluetooth devices for the last decade.
---