This Is How To Find My AirPods Case (Solved!)
This site contains affiliate links to products, and we may receive a commission for purchases made through these links.
If you're like me, you probably lose things all the time. Especially small, easily-lost items like your AirPods case. In fact, sales of new AirPods and cases generated revenue for Apple of up to $700 million in 2019. In this blog post, I'll be sharing some tips on how to find your AirPods case quickly and easily. So read on for all the info you need to get started.
You can easily find your Airpods case with Airpods in it by using the Find My app on your Apple device. It may be challenging to find the case if it doesn't have at least one Airpod in it since Find My App can't track the case, only the Airpods. In that case, you can use the Lost Mode.
Below, I go deeper into this topic and show you how to use Find My app and also some other tips to find your AirPods case.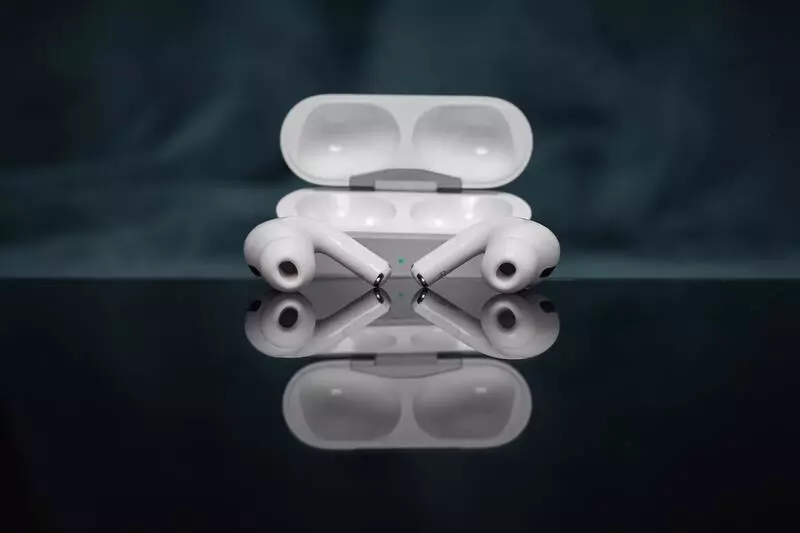 How to Find My AirPods Case: The Ultimate Guide
Before I go any further, it is important to mention that most of the time, the Find My app cannot help you if you had not turned it on/launched it before the Airpods case went missing. It will only be helpful if you have already set it up.
Yes, you can locate your misplaced AirPod case. That is, assuming Apple's Find My App can locate at least one of your misplaced AirPods in their charging case.
You'll have to rely on items like AirTags or other tracking methods like "Lost Mode" without your AirPods in the missing case.
This is due to the fact that the charging case only contains conventional chips from each supplier's separate vendors, but the AirPods have Apple's unique H1 chips. This indicates that your charging case lacks the sophisticated technology AirPods do, which enables Apple's Find My app to track them.
Additionally, since your AirPods case lacks built-in Bluetooth connectivity, no third-party software can assist you in finding them while they're close.
Even Apple won't be able to locate your AirPods with the serial number on them. The replacement of the stolen or lost AirPods case is the best line of action in this circumstance if you can't find them through the "Lost Mode" functions.
How to find your Airpods case with Airpods in it
Wherever your Airpods case is, near or far, as long as there is at least one Airpod inside, it will be detectable by Find My app. Proceed as follows:
Step 1: Launch the "Find My" app on your iPhone, iPad, or Mac. If you're using an iPhone or iPad: sign in with your Apple ID and password.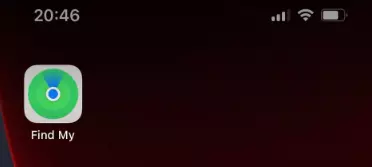 If you're using a Mac: click on " iCloud " in the Menu Bar, then sign in with your Apple ID and password.
Step 2: Click on "Devices" and then select your Airpods. The app will show you the current location of your Airpods, as well as the time and date they were last seen.
Step 3: The app will show you the current location of your Airpods (the location where they were last opened and turned on), as well as the time and date they were last seen.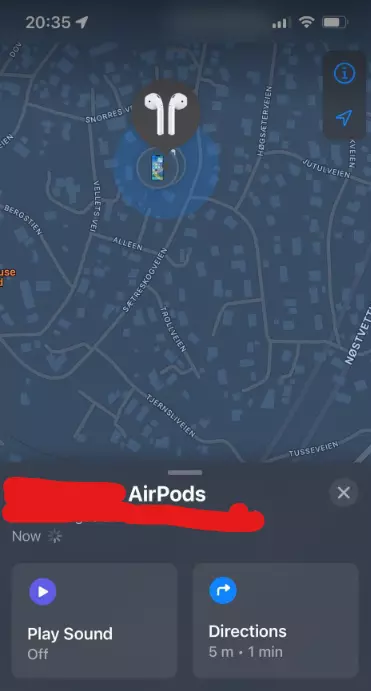 Step 4: Now, you just need to go there and get them. You can select "Directions," and a map of where they were last seen will appear.
Once there, you can "Play Sound" so that you can easily find them if they're nearby.
What if I Can't Find My Airpods in the Find My App?
Sometimes, you may not see your Airpods/Airpod case under "Devices" in the Find My app. This happens if the case and the AirPods run out of charge or they are offline.
When this happens, you might see "No Location Found," their last known location, or "Offline." The good news is that you can still use the app to direct you to where they were last seen.
READ MORE! Are Apple Airpods Max Comfortable? (Solved!) Full review!
Can I Track My Lost Airpod Case alone?
As I have mentioned earlier, you will only be able to track your Airpods case if it has at least one Airpod in it. If the case is missing both Airpods, then Find My app will not be able to help you track its location.
Why? Unlike the Airpods themselves, which have Apple's H1 chip, the charging case only has a standard chip. This means that it can't connect to the internet and be located like the Airpods.
Also, the case doesn't come with Bluetooth connectivity. Therefore, even third-party tracking apps cannot help you find it.
What if I Don't Have Wifi or a Cellular Network Connection?
You can still track your AirPods case even if you do not have a WiFi or cellular network connection. To do this, you will need to launch Find My network on the device you were using your Airpods with.
To do this, open "Settings" on your device and then select your name. Launch Find My. Now tap on Find My (device name) and turn the "Find My (device)" on. Go ahead and turn "Find My network" on. You are now able to see the location of your Airpods case.
How to Find My AirPods Case If They Are Offline
If your AirPods are offline, the app will show you their last known location and the time they were last seen. You can also see this information by clicking on "Devices" in iCloud on your Mac.
How To Find Your Airpods Case Using "Lost Mode"
You can also use Lost Mode, which was introduced with iOS 15. When compared to the features mentioned above, Lost Mode works throughout the full network of iOS devices.
How does "Lost Mode" work?
All iOS phones and devices that have chosen to join the network will launch a large search when you activate Lost Mode after losing your AirPods.
You will receive a notification with their location when your AirPods are located in the network.
Fortunately, someone will eventually unlock closed AirPod cases, which the network considers to be "powered off." No matter where you are, you will receive a notification once they do so thanks to Lost Mode.
It's important to notice that you can only track the Airpods, not the case itself as mentioned above.
How to activate "Lost Mode"
Launch the "Find My" app
Go to "Devices"
Select the device that is located in a missing case
Click "Activate" under "Mark As Lost"
Follow the instructions on the screen and finally tap "Activate" to properly active "Lost Mode"
Find My Airpods Case without My iPhone?
So you want to find your Airpods case but you don't have the device you use them with? You can still find it using iCloud.com.
To do this, you will need a computer and internet connection. On iCloud.com, got to Find My iPhone. Sign in to your account with your Apple ID and password. If you have multiple IDs, you want to choose the one that's connected to the Airpods whose case you are looking for.
Now, you will see a list of all the devices that are associated with your account. Click on "All Devices" at the top of the screen. A map will appear and it will show all the devices that are connected to your iCloud account, including your Airpods case.
If you click on the case, you will see its current location and the time it was last seen. You can also play a sound from your Airpods so that you can find them if they're nearby.
READ MORE! Apple Airpods (3rd Generation): 15 Things You Should Know
How to Avoid Losing Your Airpods
Use an Airpods case cover: There are so many case covers, some of which come with anti-lose rings that you can attach to your key ring, bag or anywhere you like. This way, if you do happen to drop them, they're more likely to stay together.
Attach a lanyard: Another option is to attach a lanyard to your Airpods case. That way, you can wear it around your neck and never lose them again.
Use a Tile Tracker: If you're really worried about losing your Airpods, then you can use a Tile tracker. This is a small Bluetooth-enabled device that you attach to your key ring, bag or anything else you like.
If you lose your item, the Tile tracker will help you find it. You can also use the Tile app to see where your item was last seen. The app will also show you the distance between you and your item.
Set up a separation alert on your device: This feature allows you to set a distance at which your device will start beeping. This way, if you leave your Airpods behind somewhere, you'll know as soon as they move out of range. This way, you won't lose the case if at least one of the Airpods is in it.
READ MORE! Can You Connect Airpods To A Computer Without Using Bluetooth?
Final Thoughts
If you take the right precautions losing your AirPod case is not so easy. Bring them with you without worrying about losing them. And if you would be unlucky and lose them or get them stolen, you will know where to look to get them back.
---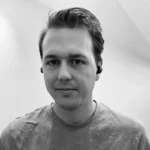 Espen is the Director of ProPairing and has written extensively about Bluetooth devices for years. He is a consumer product expert and has personally tested Bluetooth devices for the last decade.
---