Apple Airpods (3rd Generation): 15 Things You Should Know
This site contains affiliate links to products, and we may receive a commission for purchases made through these links.
Apple's AirPods started a movement for an entire product category when released at the end of 2016. I don't think I'm exaggerating by saying that they have become very popular.
If you have an iPhone, AirPods are a very natural accessory. Although many competitors offer better battery life, better sound, and active noise canceling for a lower price than AirPods, they have many fans.
However, generation three is here, with a relatively long list of small and significant improvements.
In this article, I will answer many of people's questions about Apple Airpod's 3rd generation, so please read on.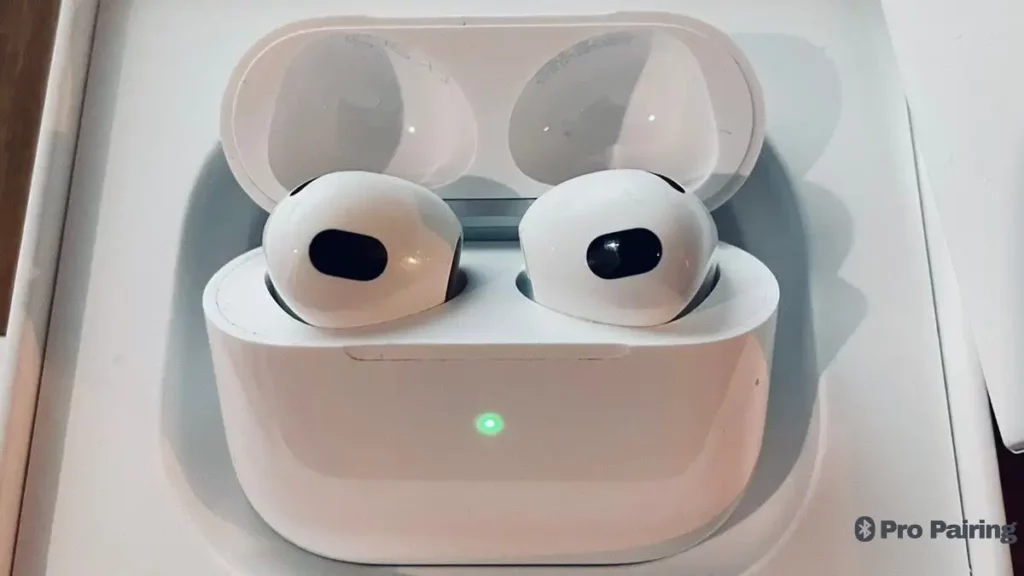 1. When Was Apple Airpods 3rd Generation Released?
After announcing the new 3rd generation Airpods on Apple's "Unleashed" event in October 2021, it's been high anticipation of how the new generation Airpods will be. Finally, Apple Airpods 3rd Generation was released on October 26, 2021, and you can now buy it from Amazon here.
2. What Are The Most Important Improvements In Apple Airpods (3rd generation)?
Some of the most important improvements are the following:
One hour extra battery life per charge, up from five to six hours.
Newly developed speaker elements.
Spatial audio support for music and video.
Adaptive EQ – uses an inward-facing microphone to adapt the sound to how the plugs fit your ears.
New design with so-called "force sensor" on the stem of the plugs.
Rain and sweat resistant with IPX4 certification.
Wireless charging as standard, with Magsafe in the case
3. Why Should I Consider Buying The New Apple Airpods (3rd generation)?
Here are some reasons you should buy the new Airpod and things you should consider before buying.
Reasons to buy
Lightweight plugs with a good fit
Six hours battery life, 30 hours with the case
The open design appeals to many
Very compact case
Waterproof with IPX4, both for plugs and case
Smart Apple features like space sound and seamless switching
The Force Sensor buttons provide good control options
Things to consider
Excessively sharp treble on some types of music
Generation two had better call quality
The white plastic may not feel super-exclusive
High price for earbuds without noise cancellation
4. How Much Is Apple Airpods 3rd generation?
The upgrades in generation three come (of course) with a higher price tag. At launch, the price is around $180, up around $20 compared with AirPods 2 with a wireless charging case. If you compare it with the cheapest version, it's somewhat more. A mitigating circumstance, however, is that Apple Music is included for six months.
5. How Do I Charge My Airpods 3rd Generation And How Long Is The Battery Life?
If you are tired of using cables for charging, the new Airpods comes with wireless charging by default.
The battery life seems to be about exactly where Apple says, at around six hours – which is a decent improvement from before. Hopefully, this will also increase the life of the plugs, as many have experienced that the battery life of old AirPods has become so weak that they barely last an hour and a half.
Six hours on a single charge is a little above average in today's wireless market. Some of the competitors squeeze out as much as ten hours on one charge, while the most affordable plugs are around three.
If you are in a hurry and the battery is empty, it's good to know that only 5 minutes of charging will provide you with an extra 1 hour of use-time.
6. How Is The Design Of Airpods 3rd Generation And How Do They Fit?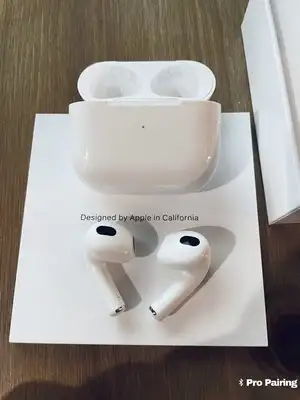 Third-generation AirPods have a design more reminiscent of AirPods Pro, with a shorter stem and a rounder housing with a clear acoustic port.
The fit has always been a polarizing element of AirPods, where one often thinks they fit perfectly or not at all. I have always belonged to the first category, and that also applies to generation three.
They rest without problems in the small cove in front of the ear opening, and the fact that the earbud is angled slightly downwards makes it feel as if they are clinging on a little better than before. It should be easy to run with these, at least if you are among those who have ears that are compatible with AirPods.
As before, generation three is the type that only sits in the ear, without any rubber plugs that create a seal and provide passive noise cancellation of ambient sound. I know that many people do not like it when the tip goes inside the ear canal, and apart from Airpods, they don't have many options to choose from in today's market.
7. Are Airpods 3rd Generation Using Touch Or Force Sensor?
Apple has used the same "buttons" that AirPods Pro has in the form of the so-called "force sensor" panels on each of the stems.
This is a nice upgrade from the tap controls on previous generation AirPods, with more precise feedback and more commands available. Now you can both play / pause the music (one press), skip a song forward (two presses) and back (three presses), and also activate Siri by holding down the button.
You can also talk directly to Siri by saying "Hey Siri", just like you used to.
8. How Do I Connect Apple Airpods 3rd Generation With My iPhone?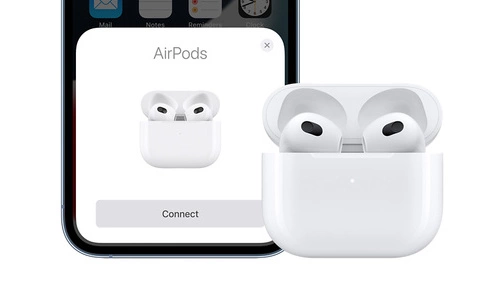 As before, you can also connect your iPhone and iPad by holding the case near the device, and a dialog box will appear on the screen. If you want to pair with non-Apple devices, you must put the plugs in pairing mode via the button on the case's back.
9. How Is The Design Of The Charging Case Of Airpods 3rd Generation Compared To Airpods Pro?
The case has a new design, and as mentioned above, has received wireless charging as standard.
It inherited the AirPods Pro's exterior design, with the lid on the long side instead of the short side. The case is about the same size as before, which means that it's very compact in a true wireless context.
Very few of the competitors have such compact cases, so that is a small plus for Apple. It's also the same glossy white plastic that applies, both for plugs and charging case, which Apple explains by saying that it has become "iconic" for AirPods and, for that reason, does not want to change it.
It also means that the case is as prone to scratches as before.
10. Is The Sound Quality Of Apple Airpods 3rd Generation Any Good?
In terms of sound, the new AirPods are a bit of a double-edged sword. Combining a new driver and a new amplifier provides a cleaner, sharper and tighter sound than before.
The previous generation AirPods had a distinctly warm and comfortable sound, with a lot of bass and a slightly rounded treble that you could listen to for hours without fatigue.
Generation three has been given a much sharper and more well-resolved treble, but this also means that it can appear to sharp and tiring in some types of music. Of course, it depends a lot on what you listen to and is rarely a problem in podcasts, but some music genres may be more exposed to this than others.
Uptempo pop with female vocalists is often an example, and I had to enjoy a few of the songs at medium to low volume with third-generation AirPods. It might not be a big deal for many people, but I thought it was a little tiring to listen to.
However, Apple has also tightened up the bass reproduction significantly here. Generation three has as much bass as before, but it's firmer and faster than before, which is an improvement in our ears.
The soundscape has also grown somewhat in popularity since the last generation, leaving a slightly larger and more airy impression. It sounds a bit more hi-fi-like than generation two did, but I'm not sure if I'm necessarily excited about that.
In many ways, you can say that Apple has moved significantly closer to the AirPods Pro sound than they did before. If you – like me – think they also suffer a bit from the treble syndrome, you will think the same about today's test product.
At the same time: If you, for example, listen more to The Weeknd or something that lands on the "right" side of the treble limit, the new AirPods will probably be experienced as a significant audio improvement, but the treble problem was one you never had with generation one and two, so it is worth being aware of.
11. Does Apple Airpods 3rd Generation Have Spatial Audio?
With third-generation AirPods, you also get so-called room-adapted sound or "spatial audio", as it's called. This means that you get Dolby Atmos in series and movies that support this, for example, on Netflix.
I have only managed to test it on iPhone in the hugely successful Squid Game. The improvement with active spatial audio is, for example, quite noticeable, with a much larger sound picture and better-separated dialogue. However, you do not get a fantastic surround effect.
12. Does Airpods 3rd Generation Track your Head?
Yes, you get the head tracking function which makes the sound move around in the stereo mix according to how you move your head so that it always appears as if the sound comes from the screen you are looking at. It's fascinating, but a bit gimmick-like – and another feature new AirPods have inherited from AirPods Pro.
13. Is The Call Quality On Apple Airpods 3rd Generation Any Good?
The call quality has perhaps been one of the top qualities of previous AirPods, and here I have to say, unfortunately, that the development has gone a bit in the wrong direction for Apple. I'm unsure whether it's the shorter stems or what it is, but generation two is perceived as better for the other part than generation three.
It is mainly the better dynamics on the predecessor, that makes it more comfortable to listen to. Generation three is perceived as sharper and flatter, with poorer dynamics.
That said, this is still in the top tier among true wireless earbuds, with decent noise reduction, excellent wind filtration, and a sound quality where we generally make ourselves understood even though quite noisy urban environments. Generation two was just another notch above.
14. Is Apple Airpods 3rd Generation Waterproof?
Both the plugs and charging case are water-resistant with an IPX4 rating. This means that they are protected against water splashes from all directions. You cannot swim with the earbuds, but sweat and light rain will not be a problem.
15. Should You Buy Airpods 3rd Generation Or Airpods Pro?
AirPods (3rd generation) is better than its predecessor in many areas. An essential element is that the battery life has increased, in addition to the fact that wireless charging is now standard.
The fact that both plugs and charging case are waterproof with IPX4 is also something I greatly appreciate, and AirPods has also inherited several functions and features from AirPods Pro. We should also not miss that many appreciate the open design without rubber tips in the ears.
At the same time, the third-generation AirPods are inevitably located in a strange place in terms of price. AirPods Pro is currently available at around $220, at least until the new version with Magsafe charging is released, which will probably bring the price up to about $250.
If you are not dependent on the open design and would like to remain in the Apple universe, I would probably add the extra $40 for AirPods Pro and get good noise canceling with the purchase.
Otherwise, I also have to mention that there are many good competitors on the market with a much lower price than what new AirPods has, and many with better sound and active noise canceling.
However, it's not many good earplugs with an open design in the market. And that may be where AirPods has found its niche and where Airpods 3rd generation shines.
Reasons to buy
Lightweight plugs with a good fit
Six hours battery life, 30 hours with the case
The open design appeals to many
Very compact case
Waterproof with IPX4, both for plugs and case
Smart Apple features like space sound and seamless switching
The Force Sensor buttons provide good control options
Things to consider
Excessively sharp treble on some types of music
Generation two had better call quality
The white plastic may not feel super-exclusive
High price for earbuds without noise cancellation
---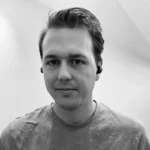 Espen is the Director of ProPairing and has written extensively about Bluetooth devices for years. He is a consumer product expert and has personally tested Bluetooth devices for the last decade.
---