Can You Use Only One Earbud With Jabra Elite 4 Active?
This site contains affiliate links to products, and we may receive a commission for purchases made through these links.
It's 2022 and we have got some new announcements from Jabra from the CES 2022. Although they announced a number of things, I will focus on the announcement of Jabra Elite 4 Active. And one thing I was curious about was if you can use only one earbud with Jabra Elite 4 Active?
Yes, you can use either earbud in mono mode. Jabra Elite 4 Active is equipped with Bluetooth 5.2 technology which enables both earbuds to connect to your mobile device individually. Earlier models with Bluetooth 5.0 were only able to connect one earbud to the mobile device, and the earbuds together.
Please keep reading for my first impression of the new Jabra Elite 4 Active.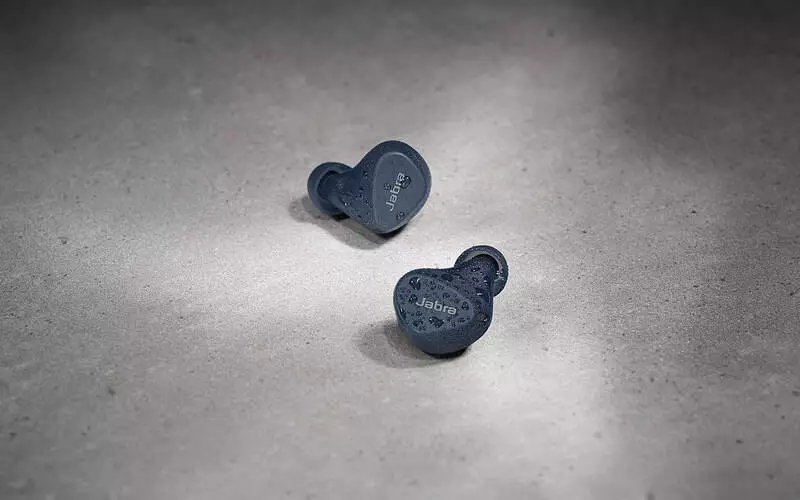 Jabra Elite 4 Active – What Is New?
Jabra introduced the Elite 7 Pro, Elite 7 Active, and Elite 3 devices this fall. They've now filled the gap in the pricing ladder by introducing the Elite 4 Active model, which will retail for around $120. In other words, this will be the Elite 3 earbuds' "big brother."
These are budget-friendly true wireless earphones that are ideal for sports and workouts. It also features an IP57 dust and water resistance rating, as well as a good battery life of up to 7 hours in the earphones and up to 28 hours in total with the case.
READ MORE!

Can You Shower With Jabra Elite Active 75t? (Full Review!)
These are active noise-canceling earbuds with transparent hearing technology and smartphone support via the Jabra Soundplus app.
At around $120, this appears to be yet another game-changing device from a major brand such as Jabra. This is a product that not only has a competitive set of features and specifications but is also available at a reasonable price.
They appear to have the majority of the characteristics of the Elite 7 active, which is more expensive. Certain features, such as wireless charging, button customization, and "my sound calibration," which automatically adjusts the sound quality of the earbuds to the sensitivity of your ears, are appreciated.
So, while it has a few additional features than the Elite 3s, it still falls short of the more expensive Jabra earbuds, which is understandable.
Here are the key features of Jabra Elite 4 Active, provided by Jabra.
Ergonomic design allows a comfortable, secure fit
IP57-rated water and sweatproof (fully waterproof)
Active Noise Cancellation (ANC)
6mm speakers and customizable equalizer
HearThrough transparency mode allows ambient sound in
Four-microphone call technology
Up to 7 hours play time (up to 28 hours with charging case)
Use either earbud in mono mode
Alexa built-in or Spotify Tap playback, and Google Fast Pair
Bluetooth 5.2 technology with support for Qualcomm aptX
READ MORE!

Bluetooth 5.0 to 5.2: All You Need to Know (Upgrades Explained)
Will the Jabre Elite 4 Active Be Any Good?
How Wil the Active Noise Canceling be on Elite 4?
Do I believe its ANC performance will be outstanding? I seriously doubt it because I was underwhelmed by the other models in my testing, even the flagship models ANC.
So I'm not sure if the Elite 4 ANC will be on par with or better than the more pricey variants that already exist.
How Many Microphones Does Jabra Elite 4 Active Have?
There are just four microphones on the earbuds for phone calls, compared to six on the flagship devices.
However, the Elite 3, which also featured four microphones, had a better-sounding microphone pickup than the flagship versions in my tests. So having more mics isn't always a good thing, and it's possible that the Elite 4 will be more like the elite 3s in terms of microphone quality, which is a positive thing.
Does Jabra Elite 4 Active Support aptX Codec?
One feature of the Elite 4 that stands out is its compatibility with the aptX codec, which is something that not even the most expensive models offer. So it'll be fascinating to see how these function in terms of sound quality, which is something I'll have to see when I receive these earbuds for evaluation.
If you want to stay tuned for more news and updates about the Jabra Elite 4 Active or other products, please join my newsletter below to stay notified of new content from me.
---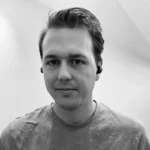 Espen is the Director of ProPairing and has written extensively about Bluetooth devices for years. He is a consumer product expert and has personally tested Bluetooth devices for the last decade.
---
Join Our Newsletter to receive the latest News, Exclusive Discounts & Offers!