Can You REALLY Buy Only One Airpod? (Easy Solution!)
This site contains affiliate links to products, and we may receive a commission for purchases made through these links.
Can you really buy only one Airpod? The answer may surprise you.
It is possible and quite simple to replace a single lost Apple Airpod. Apple provides a number of tools for finding and replacing AirPods, as well as shipping and delivery alternatives.
In this article, we'll go over the many options for replacing your Apple AirPods, as well as some recommendations for keeping them trackable.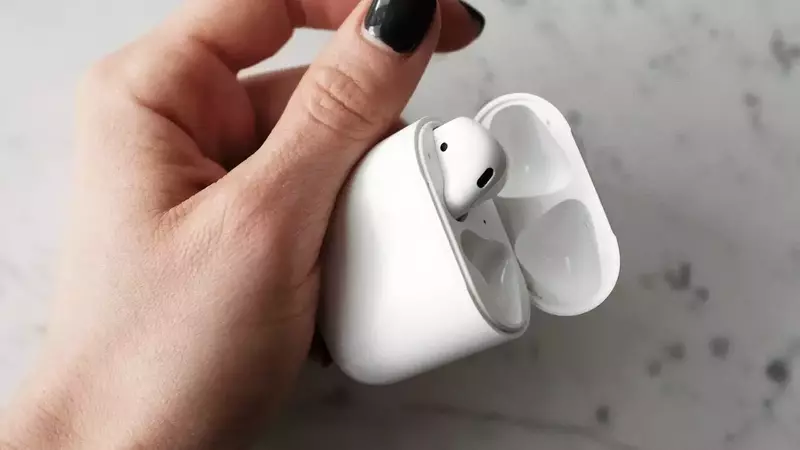 Can You Buy Only One Airpod?
One new Airpod, coming right up! And remember, it's always best to buy replacement AirPods from Apple or an Apple-approved reseller—otherwise you might end up with subpar performance, or even a broken AirPod.
Before you start hunting for replacement AirPods, you should check that they are actually missing. There are various ways to look for your AirPods or case, but you should make sure they're actually gone before you start spending money on new ones.
Check out this article here: This Is How To Find My AirPods Case (Solved!)
Places That Sells One Airpod Seperatly
If you're looking for a place to buy replacement Apple AirPods, here's a list of reputable retailers that will surely have what you need:
Apple Stores: the most trusted place to buy a new AirPod and can be accessed online or through local brick & mortar sites.
Apple Approved Parts Dealers: In locations where there are no physical stores, Apple will frequently certify local dealers to sell its components for service and replacement. When purchasing Apple replacement parts, it is absolutely acceptable to get certification from a dealer.
E-Commerce Portals: Apple will also permit specific e-commerce sites and portals to maintain and repair its parts. This solution is ideal for anyone who may face travel restrictions while replacing AirPods.
Finders Keepers: Have you ever found a spare Apple Airpod lying around in an unexpected place? Or maybe you have a friend or family member who is always willing to lend you one. Either way, you're in luck!
If you're looking for a pair of AirPods that will last longer than a few months, you might want to avoid the knock-offs.
Third-party AirPods are often made with lower-quality materials, making them more likely to break or have other issues. Plus, since they don't come with a warranty, you'll be stuck paying for repairs or replacements if anything goes wrong.
Don't want to end up with a pair of fake or damaged AirPods? Fortunately, there are a few websites that can help you out. Check them out below:
The Swap Club: This company is dedicated to developing a more environmentally friendly method of disposing of outdated or damaged equipment. If your AirPods meet the qualifying conditions, you can exchange them for a new pair at a 63%-69% discount. That's right – you simply exchange your set for another user's old, authentic Apple AirPods that have been thoroughly cleaned, repaired, and equipped with new batteries. So why not do your part for the environment and save some cash while you're at it?
The Right Pod: The Right Pod is the best place to go if you're looking for a great deal on used AirPods. Unlike The Swap Club, they don't require you to trade in your old ones, so you can get a great price even if your AirPods aren't the latest model. And if you only need one AirPod, they'll sell you just the left or right one, unlike The Swap Club, which requires you to buy a complete set. Plus, they offer a significant discount on AirPods cases too!
Apple's Airpod Warranty
If you're one of those unfortunate souls who have already lost an Airpod, we have some bad news for you: Apple's warranty won't cover it.
However, if your Airpods have met a less tragic fate and are simply broken, Apple will replace them – as long as you have the original packaging and receipt of purchase.
To check the status of your warranty, just head to Apple's user-friendly website and input the serial number from your charging case. And Apple Support will help you from there. After following the instructions on the screen, you can make an appointment with your nearest Apple Service Provider or contact an Apple representative through phone or chat.

Apple has two types of warranties to choose between:
The Apple One Year Limited Warranty covers manufacturing faults for one year from the date of purchase, such as malfunctioning or insufficient battery life.
Need a little extra protection for your AirPods? Check out AppleCare+, a two-year warranty that covers accidental damage up to twice per year. For just $29, you can rest easy knowing your AirPod is covered.
READ MORE! Should You Put AirPods In Rice To Fix Water Damage? (Solved)
How To Sync A New Airpod With An Old One
After you've gotten your new Airpod, syncing is a straightforward process:
Before syncing, locate both AirPods and ensure that they are clear of dust and moisture.
Place both AirPods in their respective Apple charging cases. Make certain that each AirPod is positioned on the correct side.
Examine the status light placed within the case between the two AirPods. This light should start flashing amber. If there is no light, remove the AirPods and replace them inside. Alternatively, charge the case before attempting to sync it.
For a few seconds, press and hold the case's button. The status light should become white from orange.
On your iPhone's home screen, a setup window should open. This will sync your AirPods.
Try one of your iPhone's music apps with the synchronized devices.
Tips For Preventing Airpod Loss
Use The Storage Case: The case is ideal for storing your AirPods because they will charge within the case, and will be protected from moisture and dust. Furthermore, the cover will notify you if your AirPods are experiencing trouble with the battery or synchronization.
Use Clips/Tape/Hooks: Is your Apple charging case feeling a little neglected? Don't worry; there are plenty of ways to display it prominently so everyone can see how stylish and tech-savvy you are. You can clip it to your belt, your collar, or any other stationary object. Or, if you're really creative, you can find a way to hang it up using a small hook or tape. Either way, people will be impressed by your obviously excellent taste.
Activate The ''Find My'' App: Losing your AirPods is a pain, but luckily there's a way to locate them using the Find My App on your iOS device. Just make sure to sync your AirPods in this mode first, and then you'll be able to track them down using your iPhone.
Use Definitive Storing Spots: If you want to keep your AirPods from getting lost, it's a good idea to choose one or two common storage spots for them. Many people simply abandon their AirPods wherever they stop using them, which can obviously lead to them getting misplaced. So find a set place in your house, car, or office to stash your AirPods and charging case, and you'll be good to go.
FAQ's
How much is a single AirPod?
Need a new Airpod? No problem! Just shell out an average of $69, and you're good to go! Of course, pricing may vary depending on your location and warranty terms, but what's a little extra cash when you need those sweet, sweet tunes?
Can you replace one AirPod with another?
Losing an AirPod is a pain, but thankfully, you can replace them easily. Just pop the new ones in the charging case, and they'll sync right up.
Can AirPods be tracked if stolen?
Have you lost your AirPods? Not to worry! You can track them down using the "Find My" option in your iPhone's settings menu. Just make sure they're connected to your iPhone first, and you'll be able to locate them in no time.
What to do if one Airpod isn't charging?
Is your AirPods charging case giving you grief? Try one of these four troubleshooting tips and see if you can get your wireless earbuds up and running again.
Check if the charging case is out of battery
Remove and put the AirPods back in
Do a reset
Clean your AirPods
Final Thoughts
Apple's Airpods are so popular because they offer users a wonderful range of mobility and functionality. However, because they are wireless, they go missing more frequently than corded headphones.
Don't panic if you've lost an AirPod – there are a few ways to replace it.
Only desperate, low-rent users would look for replacement AirPods anywhere other than Apple or Apple-certified dealers. The rest of us know that the only place to find high-quality replacements is through the original manufacturer.
---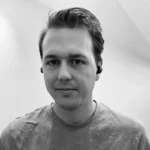 Espen is the Director of ProPairing and has written extensively about Bluetooth devices for years. He is a consumer product expert and has personally tested Bluetooth devices for the last decade.
---