Can I Really Use a Bluetooth Speaker With Chromecast?
This site contains affiliate links to products, and we may receive a commission for purchases made through these links.
Chromecast is an excellent choice for projecting video content to your smart TV from your phone. The latest Chromecast comes with a variety of features, including Bluetooth capabilities. Any model made from 2019 onwards is Bluetooth enabled for the user's convenience.
You can use a Bluetooth speaker with Chromecast for an excellent audio experience as you stream content. Therefore, you don't have to invest in a home theater or expensive speakers for your streaming experience.
Bluetooth speakers are more affordable than that regular speakers, and you can get high-quality audio from them. Plus, connecting Chromecast to a Bluetooth speaker takes a few minutes, and there are no wires involved.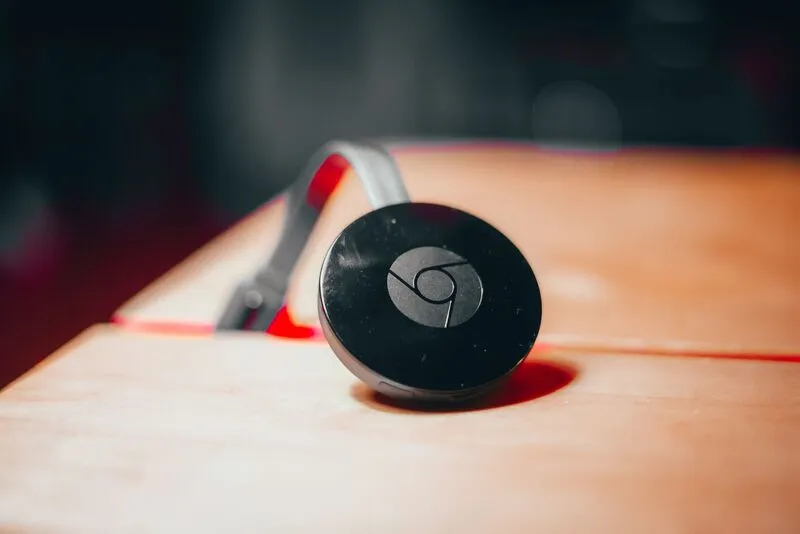 How to Connect a Bluetooth Speaker to Chromecast
To connect your Bluetooth speaker to Chromecast, you need to enable the Bluetooth feature on your device. Turn on the Bluetooth feature before you start pairing your Chromecast device to a Bluetooth speaker. Also, turn on your Bluetooth speaker and ensure it's in pairing mode.
Open your Google Chrome app.
Choose TV connected to Chromecast on your home profile.
Go to Settings and select the Audio option
Select the 'Pair Bluetooth Devices' option
Select 'Enable Pairing Mode' and go back to Audio settings.
Select 'Default Music Speaker'
You will see a list of Bluetooth connectivity options.
Choose the Bluetooth speaker option
Choose 'Pair Bluetooth Speaker' at the top.
Wait for the app to scan and find your speaker.
Select your Bluetooth speaker from the list of visible devices
Wait for the app to pair with your Bluetooth speaker.
Select 'Done' once the app shows the speaker is connected.
Test your Bluetooth speaker to see if it works with Chromecast.
The method above is ideal for external Chromecasts and in-built TV Chromecasts. It will only take a couple of minutes to connect the devices and enjoy exceptional sound quality when projecting content with Chromecast.
READ MORE! Can You Leave A Bluetooth Speaker Plugged In? (Solved!)
Connecting Bluetooth Speakers to Chromecast with Google TV
Connecting Bluetooth speakers to Chromecast with Google TV is more straightforward than using the Google Home app. You can use this option if you use a 3rd or 4th generation Chromecast with Google TV.
Turn on your Bluetooth speaker and turn on the pairing mode.
Use the Google TV remote to open your Google home screen on the top right side.
Select 'Settings' on the drop-down menu
Scroll and select 'Remote and Accessories'
Select 'Pair Remote and Accessory'
Give Chromecast some time to scan for your Bluetooth speaker.
Tap the 'Pair' option once you see the name or make of your Bluetooth speaker
Wait a few seconds for the devices to pair.
Play something on Chromecast to see whether the speaker works.
READ MORE! Why Is My Bluetooth Speaker Out Of Sync With My TV? (Solved)
Can I Connect Several Bluetooth Speakers to Chromecast?
No. Sadly, Chromecast can only support one Bluetooth speaker at a time. You can pair several Bluetooth speakers with Chromecast, but you can only use one when streaming. Google has purposely limited the number of Bluetooth speakers playing audio at a time to ensure a better sound experience for users.
Playing audio on multiple Bluetooth speakers simultaneously with Chromecast would reduce the audio quality. However, you can find a powerful Bluetooth speaker to pair with Chromecast if you want more volume.
READ MORE! Can You Hack Or Hijack A Bluetooth Speaker? (Solved)
My Bluetooth Speaker Isn't Pairing. What's the Problem?
Some people will experience difficulty pairing their Bluetooth speaker with Chromecast. There are two solutions to such a situation. The first solution is to check whether your Bluetooth speaker is already paired to another device.
For example, if you pair your Bluetooth speaker to your phone, it may automatically pair when you turn it on to pair to Chromecast. Ensure your Bluetooth speaker isn't paired to any other devices before attempting to pair it to Chromecast. There should be a blinking LED light on your Bluetooth speaker in pairing mode.
The other solution is to reset your Chromecast device and pair it to a Bluetooth speaker.
How to reset Chromecast:
Press the reset button on your Chromecast for 25 seconds or until an LED light starts blinking.
Unplug the Chromecast from the power supply.
Please wait for a few minutes, then plug it back in.
Try pairing your Bluetooth speaker.
FAQs
How Much Time Does It Take To Pair a Speaker?
It should take about 5-10 minutes to pair your Bluetooth speaker to Chromecast. Overall, the procedure is straightforward. 
What Do I Do If I Have An Older Chromecast?
If you have an older Chromecast, you can upgrade to the 4th generation Chromecast to enjoy the Bluetooth capabilities. Alternatively, you can connect your Bluetooth speakers directly to your TV if it's Bluetooth enabled. 
You will need to go to the Audio settings and pair your Bluetooth speaker to the TV. After that, set the speaker as the default audio output option. 
Is Chromecast Compatible to All Bluetooth Speakers?
The latest Chromecast is compatible with most brands of Bluetooth speakers. However, you should check to see whether a Bluetooth speaker is compatible with Chromecast before purchasing. You have nothing to worry about if you use a Bluetooth speaker from the major brands.
Can You Use Chromecast with Smart Home Assistants?
Most Smart Home Assistant devices like Google Nest and Amazon Echo also double as Bluetooth speakers. You can pair Chromecast to use your Home Assistant as a Bluetooth speaker. The pairing will depend on your device, but it can be accomplished on separate Smart Home apps. 
Smart Home Assistant devices provide good sound quality, and it is a good option if you aren't willing to spend money on a Bluetooth speaker. Moreover, you don't have to pair it with Chromecast each time you watch something on your TV. The smart home device will automatically pair the devices. 
Final Thoughts
Bluetooth speakers are better than most TV speakers from renowned brands. Therefore, the option to use Bluetooth speakers with Chromecast will significantly improve your sound experience. It doesn't take a genius to pair Chromecast to a Bluetooth speaker in a matter of minutes.
I hope the tips and procedures I have provided will guide you during the pairing process, and you will begin to have incredible sound quality for all the content you project on your TV.
---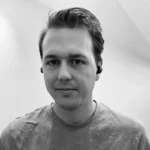 Espen is the Director of ProPairing and has written extensively about Bluetooth devices for years. He is a consumer product expert and has personally tested Bluetooth devices for the last decade.
---