Do Bluetooth Headphones Have AUX? (With 2 Examples)
This site contains affiliate links to products, and we may receive a commission for purchases made through these links.
The emergence of Bluetooth headphones enabled the use of wireless connections. This means that we can now listen to our music from a considerable distance from the device playing the music. The wireless connection gives us more range of movement and reduces clutter caused by wires. But do Bluetooth headphones have AUX?
Although some Bluetooth headphones use Bluetooth technology exclusively, some still use AUX. Some Bluetooth headphones have AUX, giving you multiple playing options. You can now choose whether to play music using the Bluetooth connection or the AUX instead.
With headphones having both aux and Bluetooth capabilities, some questions arise. Which is the best audio connection to use, Bluetooth or AUX? Can you use both Bluetooth and AUX on the same device simultaneously? Read on to find out.
Bluetooth vs. AUX: What's the Difference?
The most obvious difference between the two is that Bluetooth works wirelessly while the auxiliary port requires the use of a cable. Unlike Bluetooth, the auxiliary connection cannot work without a wired connection, and you can find the aux port either at the top or bottom of most phones. The port is also found on Bluetooth headphones with aux capabilities.
So, what other differences are there between the two? Which one is better? Below, I will compare the two modes' performances against a number of factors to see which one bests the other.
Sound Quality: Bluetooth vs. AUX
There is nothing better than wearing your headphones and tuning in to your favorite music. You can even turn on the radio to listen to hi-fi sounds at parties. However, when in such a situation, which audio set-up is the best?
AUX
Most audiophiles agree that the auxiliary set-up has the advantage over Bluetooth regarding sound quality. The auxiliary sound produces higher quality sound, which brings about a loss of fidelity. Loss of fidelity refers to how well a copy reproduces its source. An auxiliary connection has high fidelity, producing a very similar copy to the original audio.
The auxiliary cord is your best bet if you love listening to music with great sound quality. Aside from high fidelity, auxiliary audio has better audio syncing, playing the sound in real-time. This is because Bluetooth requires a lot of data translation, causing a delay in data transmission from the music sources. This is especially annoying if you are watching a movie or TV show.
READ MORE! Do Wired Headphones Sound Better Than Bluetooth Headphones?
Bluetooth
While aux might have all the above benefits, Bluetooth can also hold its own. You can fix the audio lag by using low latency audio coding. This makes the audio and visual experience work together and feel smooth.
Bluetooth also has another advantage over the code when it comes to durability. Since the aux cord uses a physical cord, it can wear down over time. This can produce a lower sound quality. Bluetooth connections are not physical, so there is no worry of sound quality lowering due to many uses.
In general, the aux cables produce higher sound quality than Bluetooth. However, Bluetooth is longer lasting and less expensive because you will not need to buy a new cable once the old one wears down.
READ MORE! Does Bluetooth Version Affect Sound Quality?
Compatibility: Bluetooth vs. AUX
It can be hard to choose which one to use in headphones with both Bluetooth and aux connections. However, compatibility issues play a huge role in choosing the correct audio connection.
AUX
Over time, fewer devices use the auxiliary connection. This makes it hard to find genuine aux cords or cords that fit the used device, for example, an iPhone or car stereo. Your headphones might have an aux port, but finding a corresponding device with a headphone port can be hard.
Bluetooth
Unlike the aux, Bluetooth can do more than relaying audio. You can use your phone's Bluetooth connection on many other options, such as transmitting other kinds of data. Bluetooth-compatible devices have also grown in numbers, making this connection more favorable.
Convenience: Bluetooth vs. AUX
There are both advantages and disadvantages to both connection modes.
AUX
Aux connections are not very convenient as they limit your range of motion. The distance you can move depends on the length of the cable. You are either rooted to one spot or are required to move around with the transmitting device.
Bluetooth
With Bluetooth, you can connect your headphones to more than one wireless device at a time. You don't have to switch between different devices manually, making it simpler to use.
It also gives you a wider range of motion since you are not physically bound to the other device. These two factors make Bluetooth more convenient than the aux, winning this fight.
Which Should You Use?
Choosing what to use between the aux and Bluetooth connection rests on you. Find what works best for you and use that. If you like higher quality, aux is your answer. But if you are looking for freedom of movement, then Bluetooth is the perfect connection.
READ MORE! Is It Better To Use Stereo or Mono Bluetooth Headphones?
Two Examples of Bluetooth Headphone with AUX
There are multiple examples of headphones with both Bluetooth and AUX, in online stores. Here are a couple of examples:
Product Title
Product Title
OneOdio A70 Bluetooth Over Ear Headphones
6S Wireless Bluetooth Headphones Over Ear
Battery Life
Battery Life
70 hrs
40 Hrs
Stereo Sound
Sound Sharing
Earmuffs
Earmuffs
Protein Skin
Protein Skin
Can You Play Audio Through AUX and Bluetooth Simultaneously?
In most cases, it is not possible to play audio using both aux and Bluetooth outputs at the same time. However, there is a device known as an auxiliary splitter. This device lets you play audio from both sources simultaneously.
You can use the splitter to connect to a device that doesn't support a Bluetooth connection. The splitter has two cables; connect one end of the cable to one end of an aux device, such as your PC. Connect the other end of the splitter to the Bluetooth transmitter, in this case, your headphone's aux port.
Once the connection is made, pair the Bluetooth transmitter to the auxiliary device. There will be instructions on the auxiliary device that show you how to pair. Once the pairing is done, and all connections are made, you can now play audio from your PC/Mac to your Bluetooth and auxiliary enabled headphones.
Conclusion
There are certain headphones with both Bluetooth and auxiliary connections. These give you a wide range of connection possibilities, letting you enjoy the best of both worlds. You can also use the dual connection to connect your Bluetooth-enabled headphones to a non-Bluetooth device and play audio using the different modes simultaneously.
Choosing which connection mode to use is up to you and what you want. Consider what is necessary for you when using your headphones and decide based on the results.
---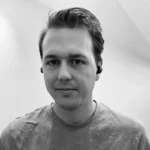 Espen is the Director of ProPairing and has written extensively about Bluetooth devices for years. He is a consumer product expert and has personally tested Bluetooth devices for the last decade.
---