Are Philips Fidelio L3 Headphones Hi-Res Certified? (Review)
This site contains affiliate links to products, and we may receive a commission for purchases made through these links.
Philips is a brand that has been largely forgotten in the world of headphones. And when we think of high-end headphones with active noise cancellation, Sony, Bose, and eventually Apple are generally the first brands that come to mind. Are Philips Fidelio L3 headphones Hi-Res Certified?
The Philips Fidelio L3 headphones are Hi-Res audio certified for a wide range of responses and clarity. To enjoy Hi-Res audio you can use a wired connection to connect to your high-resolution equipment. AAC and aptX HD support provide the greatest Bluetooth streaming quality.
Philips is attempting to compete with Sony's WH-1000XM4 with Fidelio L3 using "Pro+" active noise cancellation, Hi-Res audio support, and more than 30 hours of battery life. But how do they match up? Here is my honest review of Philips Fidelio L3.
Great sound with heavy bass and lots of details
Hi-Res cable support; both AAC and Aptx / Aptx HD wireless
Good battery life
Active noise cancellation
Foldable, nice leather carrying case included
Good build quality
Multipoint support
Relatively good call quality
Not as good noise cancellation as with the best
The equalizer does not start with a flat setting
Quite high weight, not super comfortable for long sessions
Are the Sound Quality of Philips Fidelio L3 Any Good?
In terms of sound, Philips claims that the goal was to create a closed headphone that could replicate the openness and sound image of an open headphone and that they accomplished this by including a small "valve" in the headphones. It should reduce the pressure behind the elements, with a particular impact on bass reproduction.
According to Philips, the sound is primarily configured by human ears, rather than measurements and analyses, and the result is, in my opinion, nothing less than excellent. To begin with, the L3 has a deeper and more powerful bass response than most other headphones of this type, as well as fast and precise bass.
The midrange is warm and comfortable, and the headphones provide a high level of detail as well as a large and airy sound image. They have a resemblance to the Bang & Olufsen's H9 series, which is a great compliment. This is simply enjoyable to listen to – distinctly relaxing, but with a lot of pondus and details. Some may prefer a slightly crisper and finer-grained treble, but I believe most people will be pleased with what Philips has to offer here.
In comparison to the Sony WH-1000XM4, for example, the Fidelio L3 sounds slightly larger and more open, with a fuller and firmer bass reproduction. They are thus similar to Apple's AirPods Max, but at half the price, and the Philips has a slightly sharper and finer treble reproduction.
READ MORE! Top 10 Best Bluetooth Headphones with Noise Cancelling
Otherwise, AAC, Aptx, and Aptx HD are all supported, with Aptx from Windows actually bringing the sound a little higher up than AAC playback on the iPhone. The sound image is even slightly larger, and the treble is slightly more well-resolved, which improves the overall experience.
The Philips app also includes an equalizer for making adjustments. It's a little odd that the only customizable setting (Custom) isn't flat, but causes noticeable changes in the sound even before you make any changes.
How Is the Design and Comfort of Philips Fidelio L3?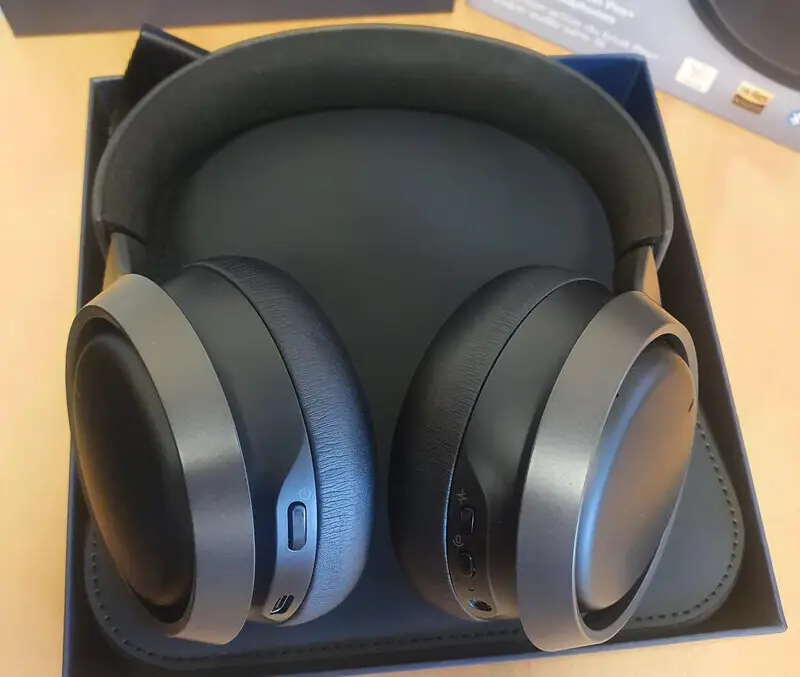 The Fidelio L3 has a high "premium" feel on the outside, with metal hoops, soft leather cushions, and a leather-clad headband. We're a long way from the plastic feel of the Sony 1000XM4, but that also means that the weight of Fidelio 3 is significantly higher. The Fidelio L3 weighs in at 360 grams, which is more than 100 grams heavier than both the 1000XM4 and the Bose NCH 700.
The comfort is still reasonable, though these aren't the headphones we'd recommend for running because they're a little too heavy and sit a little too loosely. Wearing glasses do not appear to be an issue here. What could be a problem is that the headband isn't very well padded and can gnaw after a few hours of listening. They can also become quite clammy around the ears due to the skin.
READ MORE! Are Apple Airpods Max Comfortable? (Solved!) Full review!
How Does the Touch Panel Works on Philips Fidelio L3?
Philips has chosen to go for touch panels on the side of the headphones and physical buttons that switch between noise cancellation modes and activate the voice assistant, respectively.
The buttons are nicely highlighted and easy to find with your finger on the underside of the right earpiece, but it might not have been silly to separate them better. It can be difficult to remember which button performs which function, at least at first. It's probably something you get used to after a few weeks.
The touch panels function works as we've come to expect from most headphones of this type, with swipes up and down for volume and right and left to skip forward and backward through songs. One tap in the middle pauses or plays, and the headphones also have a sensor that detects when you take them off and automatically pauses playback.
Philips has also "borrowed" a smart feature from Sony's WH-1000XM4, namely the ability to temporarily pause playback and activate ambient mode by placing the palm over the right earpiece – useful for receiving a message or hearing an advertisement, for example.
How Is the Active Noise Cancellation Quality on Philips Fidelio L3?
Philips claims that their noise reduction is "best in class," but a closer look at the fine print reveals that they really only claim that it is the best among Philips headphones released in 2020.
I continue to find the noise cancellation being relatively good, at least when you're only outside or in other places where the sound pressure isn't too intense. Wind filtration is also accomplished, so that small gusts of wind do not penetrate deeply into the sound.
With (simulated) aircraft sound pressure, it is clear that the Fidelio L3 does not perform at the same level as, for example, Sony's WH-1000XM4 and Apple's AirPods Max, two of the headphones with the best noise cancellation.
It allows quite a few more decibels to pass through in Philips headphones, and it is particularly the typical aircraft rumble that is the issue. When combined with the fact that they weigh significantly more than the 1000XM4, it is clear that I would have chosen the Sony headphones for long flights.
How Is the Call Quality on Philips Fidelio L3?
On the other hand, the call quality is quite good. Philips allows a significant amount of ambient noise to pass through in the mix that the other party is served, but it also avoids the problem that some other headphones have, which is that both noise and voice disappear in noise reduction algorithms.
I get through relatively easily, even next to a busy road, and wind does not appear to be a major issue. Overall, this area was approved and well done, though I would have preferred that the ambient attenuation had been a little stronger.
READ MORE! Can I Stop Bluetooth Headphones Activating Google Assistant?
How Is the Battery Life on Philips Fidelio L3?
The battery life is claimed to be 32 hours on a single charge, which is adequate. I'm not sure whether it's true or not, but I must mention that when the battery is nearing the end of its life, the headphones become quite fussy, with constant reminders in the ear.
And the reminders begin quite early, frequently with around 20% of the battery remaining, which is equivalent to many hours of playback.
The headphones also turn off after a short period of inactivity, which Philips has apparently chosen to pair with the autopause feature, which detects when you remove the headphones. In other words, they will not turn off if you have them on your head not listening to music.
It should also be noted that the Fidelio L3 uses a USB-C port for charging.
READ MORE! Battery Drain: Hacks For Bluetooth Headphones (Explained)
Does Philips Fidelio L3 Have Mulitipoint?
Otherwise, multipoint is supported and has performed about as well during the testing period as it can when using only Bluetooth. The headphones mostly change sources based on your intentions, but switching from one source to another for pure media sounds, such as music or video, can take a little time.
It's not unheard of, but what's more annoying is how sensitive they are to any "interference" from another connected device. Even when the phone is set to silent, the music pauses, and this is frequently due to the headphones focusing on a Messenger alert on the phone while listening from the PC.
Conclusion
The Philips Fidelio L3 wireless headphones are a high-tech, well-sounding pair that has pretty much everything I'm looking for in 2022. The sound is probably the main selling point of the headphones, with a slightly larger sound image and greater bass pressure than, say, the Sony WH-1000XM4. They are also Hi-Res audio certified.
Aptx and Aptx HD support are no longer standard even in high-end headphones, so this could be an argument for the Philips headphones as well. The build quality is excellent, and the active noise cancellation is a welcome addition, even if it falls short of the 1000XM4 and Apple's AirPods Max.
However, at over 350 grams, the L3 has a slight disadvantage when it comes to use on long flights and the like. If that is the primary goal, I would probably go with the 1000XM4. So, what is the purpose of L3?
You must be more concerned with sound quality than with how light the headphones are, and you may use them more in the (home) office than when traveling. Great sound experiences are in store for you.
Product
Form Factor
Form Factor
Over-Ear
Over-Ear
Active Noise Canceling
Active Noise Canceling
Yes
Yes
Hi-Res Audio (via wired)
Hi-Res Audio (via wired)
Yes
No
Multipoint
Battery Life
Battery Life
38 Hrs
30 Hrs
Charging
Smart Voice Assistant
Smart Voice Assistant
Alexa
Alexa
Weight
Weight
360g | 1 pounds
254g | 9 oz
---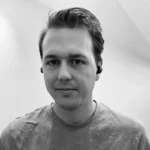 Espen is the Director of ProPairing and has written extensively about Bluetooth devices for years. He is a consumer product expert and has personally tested Bluetooth devices for the last decade.
---