Can Bluetooth Watches Make Emergency Calls? (Solved!)
This site contains affiliate links to products, and we may receive a commission for purchases made through these links.
Not everyone wants to go on a run with the burden of carrying a cell phone along for the ride, especially since some of the most popular smartphones are quite large, such as the iPhone 12 Pro Max and the Samsung Galaxy Note 20.
Fortunately, you don't always have to carry your phone, depending on what kind of smartwatch you own because some smartwatches have a SIM-card and are capable of making and taking phone calls, including emergency phone calls.
Smartwatches that aren't capable of making and taking calls, will often have an emergency SOS feature, that will contact your local 911 operator and send out a GPS location so that they can find you.
If you own a smartwatch that neither makes nor takes calls and doesn't have an emergency SOS feature, you need to get a new smartwatch if this is important to you. At the very minimum, you should always have the capability of contacting emergency services.
1. What Are The Best Smart Watches That Can Make Emergency Calls?
You don't want to have a cheap, unreliable smartwatch on your wrist when or if an emergency situation presents itself. You want something reliable and fast, and that's what this list is about.
No smartwatch list would be complete without an Apple smartwatch. While they didn't exactly create the smartwatch market, they have grown to dominate it and the Apple Smart Watch Series 7 is just more proof.
Like a smartphone, you will need a SIM card to insert into the side of the watch, after which, you can make and take calls as if your watch were a mini version of your phone. Of course, it kind of already is when you stop and think about it.
READ MORE!

How Much Data Does a Smartwatch Use? (Solved!)
Like the Apple Watch above, you have to insert a SIM card to take advantage of calling features and if you like the rugged, old-school look of watches then this smartwatch is right up your alley anyway.
The Samsung Gear S3 Frontier is also capable of activating an emergency SOS when you prompt it to—let's say, if you're unable to speak at the time—which will alert local emergency services and send them your GPS location.
The great thing about Samsung is that they have both the Gear and the Galaxy versions of smartwatches. The Gear is more of an old-fashioned, rugged design, whereas the Galaxy is more along the lines of an Apple Watch, sleek and refined.
The Galaxy Watch 4 Classic is all of that and then some. Since it is a standalone smartwatch, you can take or make phone calls without needing to be connected directly to your smartphone, as long as you have a SIM card for it.
The ASUS Zenwatch 3 is quite the looker and it's also a standalone watch. You won't need your smartphone handy in order to make a phone call. This is one of the more attractive smartwatches on the list, so you can have style and feel safe while out and about without your smartphone.
Like the above, and all standalone smartwatches, you have to have a SIM card for the ASUS Zenwatch 3 to make or take calls. Without a SIM, you'll have to remain tethered to your smartphone.
2. Are Emergency Service Calls Automated?
The only smartwatch capable of sending an automated, emergency SOS is the Apple Watch, series 4 and up. In fact, lives have already been saved thanks to Apple's innovation in this regard.
There are some Samsung smartwatches that will send a notification to your emergency contacts, if you turn the feature on, and only if you have fallen down and haven't moved for a period of time.
Both watches utilize what is called a "fall detection" feature. If you fall down and lay motionless for a minute, your Apple Watch will call 911 and send out emergency notifications to up to five contacts that you have set up as (ICE) contacts on your phone/watch.
The Galaxy version does the same thing but only sends out emergency notifications to preset contacts. It does not notify 911.
Since you can also access Siri, if you're in an emergency situation and can't use your fingers to open your screen and dial, you can say, "Hey Siri, call 911" and Siri will do so. Once a 911 operator picks up, you can talk to them on speakerphone.
You can also use the "Bixby" assistant on the Galaxy Watch3 and Watch Active2 smartwatches to do the same thing.
3. Are There Smartwatch Apps For Emergency Services?
There are several apps that are designed to provide emergency services but only three stand out from the rest. ICE Contact, Kitestring, and SirenGPS are the ones you want to download if you want the best apps on the marketplace for emergency needs.
ICE Contact
ICE Contact allows you to set up a list of "In Case of Emergency" contacts that you can notify in the event of an emergency. You can create preset text messages that will go out to all of them at the press of a button.
You can even set up delayed messages in case you are heading out on a hiking trip and don't return at the allotted time.
Kitestring
Kitestring is designed to check in with you from time to time, which means that you can set the app up to notify you every hour. If you respond to the automated message, no harm no foul. If you don't respond, your emergency contacts will be notified immediately.
SirenGPS
SirenGPS is primarily designed to deal with outdated emergency contact systems. If you find yourself in a rural part of the country where a local 911 center may not be as high-tech as what you're used to, this app will come in very handy.
4. All Things Considered
As smartwatch technology continues to advance, expect to see more and more features that can connect you quickly and efficiently with emergency services.
If you need the safety and reliability of a device that will contact 911, or need it for someone you love, be sure to find a solid smartwatch—like one of the above—that will reliably connect you to local emergency services in case you ever need it.
READ MORE!

The Correct SmartWatch for You in 2022! (Cheat Sheet!)
---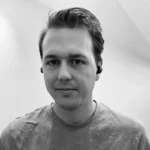 Espen is the Director of ProPairing and has written extensively about Bluetooth devices for years. He is a consumer product expert and has personally tested Bluetooth devices for the last decade.
---