Best Bluetooth Shower Speakers for Music Lovers
This site contains affiliate links to products, and we may receive a commission for purchases made through these links.
If you like listening to music while chilling in the shower, you'll need a water-resistant Bluetooth speaker. Most Bluetooth speakers have an IP rating or a grade that shows their resistance to dust and water, depending on third-party criteria.
You may choose a loudspeaker with a separate IP rating relying on where you want to put it in your bathroom.
One with an IPX7 certification, for example, can be completely submerged in water for up to 30 minutes. It can be dipped at a depth of one meter, while those with an IPX6 rating can resist lower high-pressure sprays from a nozzle similar to your shower head.
Remember that you must always verify the specifications with the producer before using a speaker in the shower. Some manufacturers, notwithstanding the speaker's IP certification, warn against it in the handbook.
In this buyer guide I will give an overview of what to consider before you buy a Bluetooth speaker, and my recommendations of the best Bluetooth speaker you can use in the shower.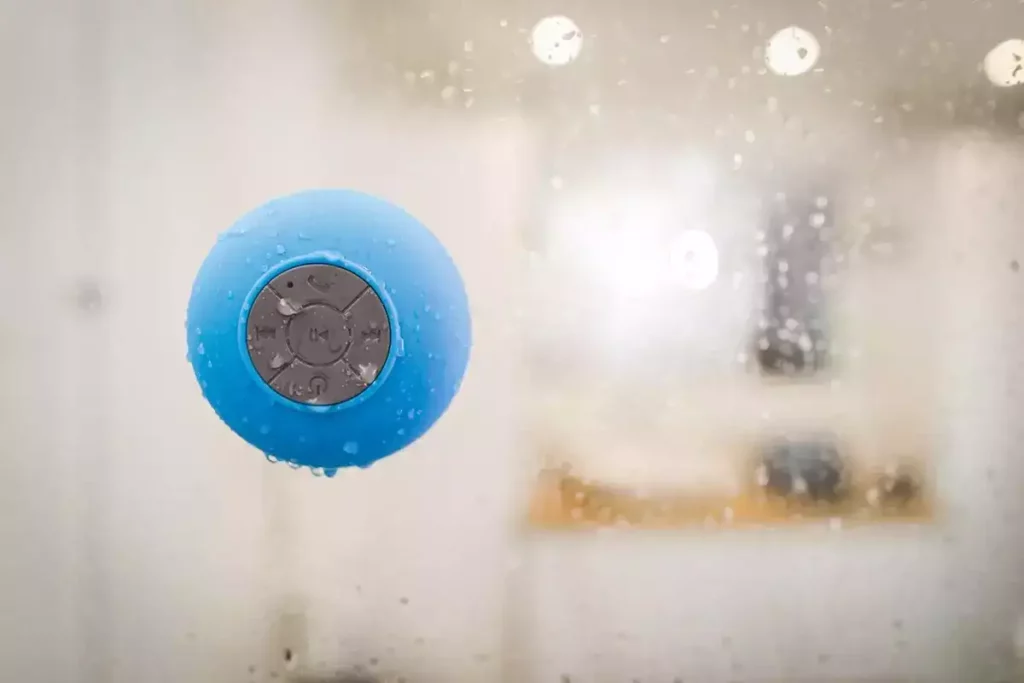 What to Consider Before Purchasing a Bluetooth Speaker
If you're unfamiliar with this innovation, don't worry; I've gone through every aspect of the finest watertight shower Bluetooth speakers available. Below is some more data on the key factors to consider and my list of the Bluetooth shower speakers that I believe are the best.
1. Audio Quality and Features
When choosing the most refined shower loudspeaker, there's more to consider than whether or not the speaker is water-resistant.
You want to be sure that the speaker can provide high-quality audio for all the music enthusiasts out there. Regarding sound quality, you'll want one bathroom speaker that can give loud, clear music with powerful bass that you can hear over the sound of flowing water.
2. Battery Life
Strong battery performance is an additional benefit, allowing you to shower for many minutes without having to worry about the recharge.
You may sync some of the more sophisticated speakers with others for a complete stereo system. In contrast, others are very portable and robust, making them suitable for usage outside the shower.
READ MORE! How To Replace A Bluetooth Speaker's Battery (Solved)
3. Build Quality
The speaker must have covers to shield ports, a rubber surface, and be IP-rated, which means it can survive partial submersion in water. If the structure lends itself to portability, that's an additional advantage.
The Best Shower Speakers – Handpicked for The Music Lover in You
We chose the items in the recommendations below based on various criteria, including sound quality, affordability, design, and connection. The best speakers still need excellent feature sets, so our choices below should provide more than build security and quality certifications.
Continue reading about the finest shower speakers I've tried and selected to make the music lover in your groove.
1. UE Megaboom 3
At its heart, the UE Megaboom 3 is a fantastic Bluetooth speaker. Its cylindrical build enables high-quality music to be sent out in all dimensions. Its battery performance is estimated at 15 hours so that it can last all day.
In addition, my testing has shown that it can last much longer without charging.
A slew of extra features, such as the option to connect with another Megaboom 3 for surround sound and its impressive IP67 protection, propels the Megaboom 3 to one of our best waterproof loudspeakers list.
The Megaboom 3's bassline, midrange, and treble frequencies are all well-balanced. It has a little more "boom" than its predecessor.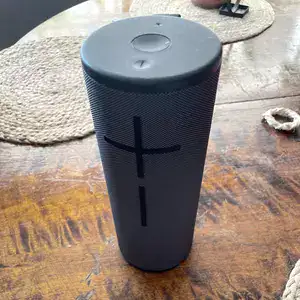 That's enough to allow the speaker to be thoroughly wet and still play without a hitch (I discovered this when I dunked it in a sink for the sake of science!). You won't find a more satisfactory balance of compactness, functionality, and audio quality anywhere else.
The UE Megaboom 3 is a wireless Bluetooth speaker that checks boxes for most people. It offers excellent sound, can withstand the weather, lasts for a long time on a single charge, and can be used in tandem with stereo-supported speakers.
If you intend on carrying your speaker around a lot, this one could be too large for you.
Pros
Excellent Bass
Good Battery Life
Can Pair with similar models for stereo surround sound
Cons
Bulky
No mic to take calls
2. Roam By Sonos
Suppose you want to remain inside the Sonos community of linked loudspeakers. The Sonos Roam improves on the previous Sonos speaker– a rechargeable battery, voice assistant with waterproofing —making it more durable, accessible, and cheap.
It's a fantastic option for less than 50 % of the cost of its previous iteration.
READ MORE! Can you use Sonos Roam with Sonos S1 App? Sonos Roam review
The IP67-rated Roam, which replaces the previous generation's IP56 certification, is splash-proof and wholly submersible. Like the Megaboom 3, it can be fully immersed for 30 – 60 seconds without damage.
It also has many additional tricks up its sleeve that help it maintain its "smart" prestige.
Auto TruePlay optimizes the Roam's sound output based on its environment's natural sounds. A handy handoff function lets you switch playing from the Roam to a wired speaker as soon as you walk into its proximity.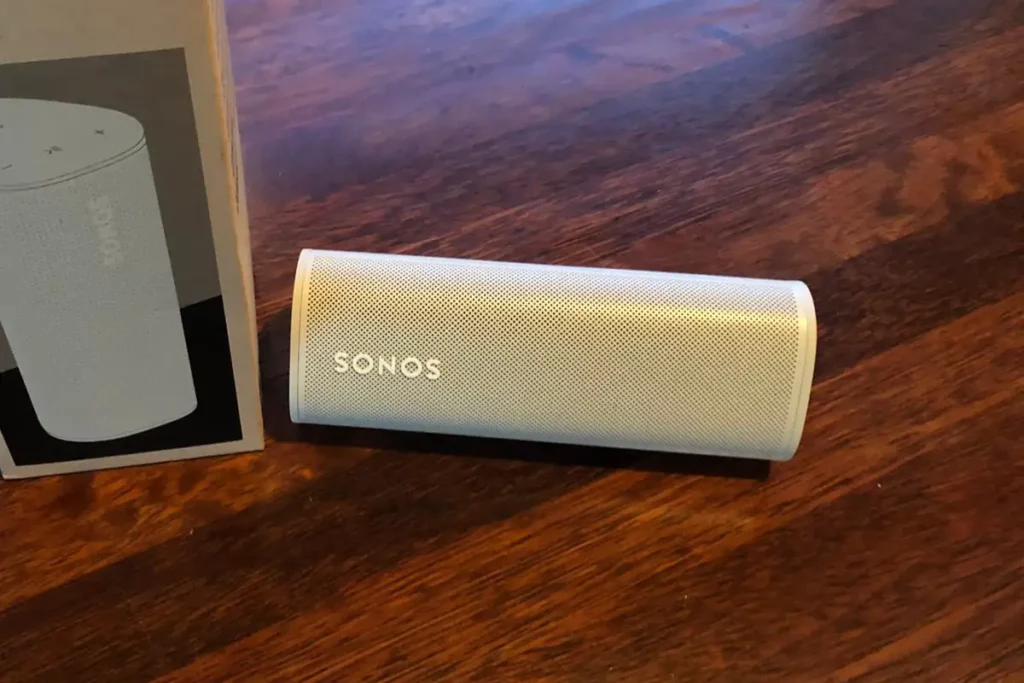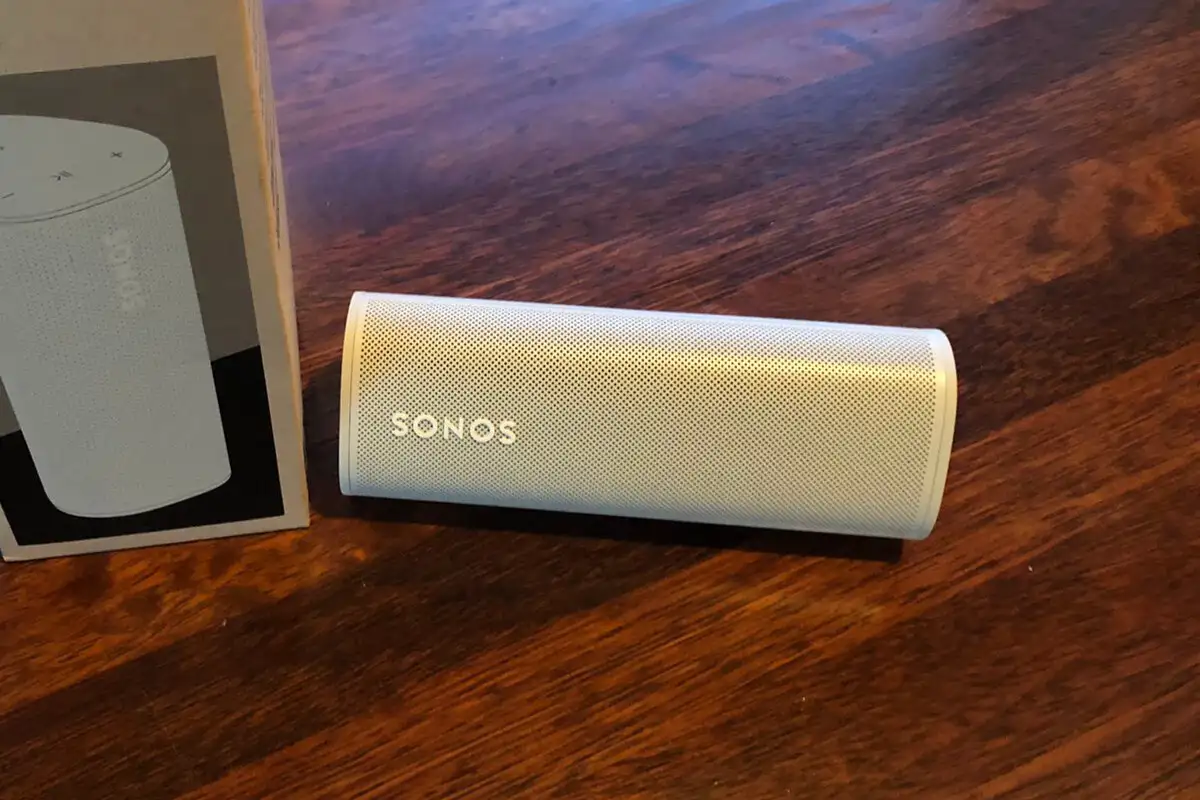 Sonos Roam, being a portable loudspeaker, requires a long-lasting battery. However, the game's ten hours of playability is a letdown. The UE Megaboom 3, on the other hand, will last 20 hours on a single charge.
The Sonos Roam is just around a pound in weight, and it has a similar hand-held appearance as UE Megaboom. The internal composition differs from the Megaboom 3 and other Sonos loudspeakers due to its size.
According to Sonos, the Roam is equipped with a mid-woofer, two amps, one treble, and elevated motors, making it the perfect ultraportable speaker ever.
Given how far the portable class has progressed in quality and performance, that's an enormous assertion. On the other hand, the Sonos Roam sounds as polished as the company's other loudspeakers indoors, with minimal background interference.
The Sonos Roam addresses the flaws of the Sonos Move, making it the company's most appealing and practical speaker yet. Not only is $169 a reasonable asking price, but it also seems like a bargain considering the advanced features and connection possibilities included.
The Roam doesn't have the all-encompassing power of its more significant products, but it does include Dynamic TruePlay, and this feature offers an edge over other Bluetooth choices.
Pros
It has a fantastic sound.
Automated Trueplay now supports Bluetooth.
Portable design
Cons
There is no audio connection via Bluetooth, and the battery life is a bit less than advertised.
It isn't possible to use it as a loudspeaker.
A wireless charging station is available as an add-on.
It's not cheap.
3. The Charge 5 by JBL
The JBL Charge 5 is one of the finest waterproof loudspeakers in the business, even if it isn't as sophisticated as the Sonos Roam or sounds as good as the UE Wonderboom 3.
It's simple to use, and the audio quality has improved over the previous generation Charge 4. A helpful power bank function allows the speaker to recharge your phone if it runs out of juice.
In addition to withstanding dunks up to 1 meter for 30 minutes, Charge 5 is also dust resistant, and its durability is also excellent, with an IP67 certification. If you need something that will withstand visits to the beaches or family vacations, this is one to check.
The Charge 5 has an excellent sound quality for a speaker of its size, with clear voices and powerful bass. It has a crisper sound than the Charge 4, but it lacks a bit of fullness and overall clarity.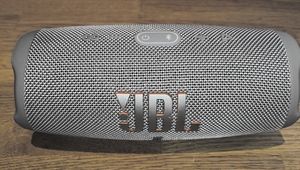 The Charge 5 should last 20 hours, according to JBL, which is the same as older iterations, including the Mega boom 3. That seems correct; after 15 hours of mainly low-volume usage, I had approximately 25% battery remaining.
The JBL Charge 5 Bluetooth speaker is excellent. It doesn't have that many bells and whistles, apart from the ability to charge additional devices. Still, it produces powerful vocals and bass.
Its stated price is $179, which is quite good considering what it offers in terms of audio quality and loudness.
Pros
Excellent vocals
A powerful bass
Long battery life
Cons
Doesn't have voice support
Distorts at high volumes
4. Micro Storm Box by Tribit
The Storm box can blend in with a house, rucksack, or personal style that the Tribit Storm box Micro won't.
It's as thick as a stack of pizza boxes, is IP67 certified, with a handy grippy strap across the back, and can be paired in stereo mode with two others.
You'll be delightfully pleased by the Tribit's ability to provide bass power. Even though a speaker of such proportions is restricted in regards to bass intensity, it performs well.
It lasts around 10 hours on a full charge which is considerably underwhelming.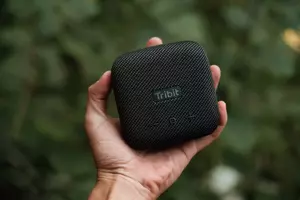 The Tribit is a fantastic choice if your money is limited to $60. Suppose you have a tiny zip pocket at the bottom of your bag for a musical travel partner. In that case, this speaker also deserves that place.
There are significant benefits to be gained by paying a little extra at the most inexpensive side of the sound industry. From the $60 device, we're looking at the prize-winning Wonderboom 3.
You'll receive an ambient mode, a multi-color design, a well-known brand, and a performance that beats out the Tribit in terms of dynamic capability and rhythmic consistency.
Pros
Sound of maturity and music
Mighty bass
Rechargeable with USB-C
Cons
Relatively low battery life
5. Anker Soundcore 2
I found the Anker Soundcore 2 to be the best affordable shower loudspeaker. This tiny Bluetooth speaker with Led lights is certified IPX7.
You may also connect it to a compatible speaker to form a stereo pairing. If you're a stereo head, you can pair it with multiple other speakers to fill up ample space with music without having to turn up the volume.
It had a very well-balanced mid-range, including its standard Equalization. With the BassUp settings activated, voices and lead instrumentation sound natural and evident in the mixing. Still, higher-pitched vocals and sounds may sound a little dull.
Like most tiny speakers, it fails to generate low-bass, so you won't hear the thud and rumbling in bass-heavy songs like Dance music. Fortunately, the program's companion app has a visual EQ and presets for customizing the sound.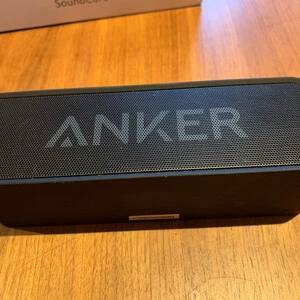 Its 360º shape also boasts outstanding directivity, characterized by a broad and natural-sounding sound.
Nevertheless, it doesn't go very loud. There's some distortion at maximum volume, so your music won't sound as crisp at higher volumes. Furthermore, although it works with voice assistants through your smartphone, its efficiency isn't excellent.
It's still an excellent option if you're searching for a speaker that's well-suited for playing songs in the shower at a lower price.
Pros
Affordable
Sounds good
Decent voice assistant support
Cons
Distorts at higher volumes
Average battery life
6. Bang & Olufsen Beosound Explore
I found the Bang & Olufsen Beosound to be one of the best portable shower speakers. This tiny, well-built loudspeaker is IP67 dust and water-resistant, and the maker claims it can be immersed in a meter of water for up to half an hour.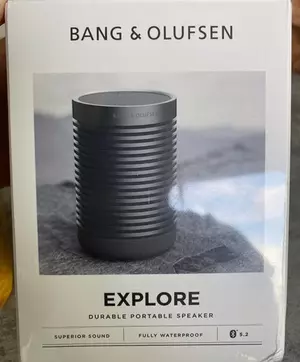 However, I haven't been able to test this first hand.
Nevertheless, it doesn't go very loud, and it fails to replicate the resounding thud and rumble in low-bass, similar to most tiny speakers. At maximum volume, a few compression glitches may interfere with the quality of your music during loud playing sessions.
The loudness may disappoint ardent lovers of bass-heavy genres like hip-hop and Techno. Still, generally, the clarity is excellent, especially with the shower running in the background.
Pros
Compact
Clear and crisp sound
Cons
Conclusion
Get the Sonos Roam if you're looking for the finest shower speaker that also looks great in the living room. The Sonos is well-made, sounds excellent, and looks as beautiful in the shower as it does in the living room.
The JBL Charge 5 is for you if all you want is excellent sound.
The JBL Charge 5 has been one of the finest speakers available, period. Still, it's also one of the nicest for your shower sessions. Everything that is excellent about this speaker, particularly the music, is magnified in the shower.
Get the Micro storm if you want to invest as little money as possible. If money isn't an issue, the Bang and Olufsen or the UE Megaboom 3 are other viable options.
READ MORE! Are Bluetooth Devices allowed on planes? (Solved)
---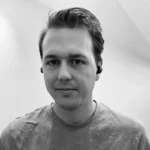 Espen is the Director of ProPairing and has written extensively about Bluetooth devices for years. He is a consumer product expert and has personally tested Bluetooth devices for the last decade.
---