Can You Connect A Bluetooth Keyboard To An iPhone? (Solved!)
This site contains affiliate links to products, and we may receive a commission for purchases made through these links.
The Bluetooth keyboard has been a revolution in technology; with most computers having the ability to use this peripheral device, many wonder if you can connect a Bluetooth keyboard to an iPhone?
The Bluetooth keyboard can be connected to an iPhone by a few simple steps; the process is straightforward; by connecting your iPhone to a Bluetooth keyboard, you will have an easy way of inputting texts into your phone.
Below, I will look into how one can connect a Bluetooth keyboard to an iPhone and answer common related questions.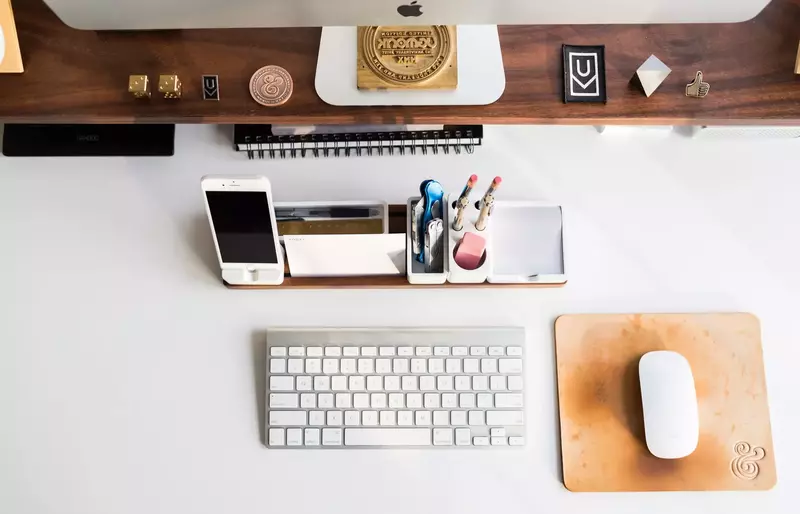 How Do I Connect a Bluetooth Keyboard To An iPhone?
The pairing process between a Bluetooth keyboard and iPhone is the same for other Bluetooth-enabled devices. To be able to pair the devices, you can follow the following procedure:
Open the settings on your iPhone and select 'Bluetooth.'
Enable the Bluetooth option if it is turned off
Turn on the Bluetooth keyboard and tap it on and make it discoverable. There is often a button on the Keyboard to make it discoverable, usually the Bluetooth symbol.
When the Bluetooth is discoverable, it will appear on your iPhone's list of nearby devices. Tap to connect.
Enter the code available to connect the Keyboard with the iPhone.
READ MORE! What Is The PIN For Bluetooth Keyboard? (Solved!)
What Can I Do With a Bluetooth Keyboard Connected to My iPhone?
1. Basic Typing
When you open a document on your iPhone or when you want to make a note, when you have a Bluetooth keyboard connected to your iPhone, you can tap on the text field and input your text using the keyboard.
When typing using your Bluetooth keyboard, the onscreen keyboard that appears on your iPhone won't appear on your phone. You can be able to comfortably see the text you are typing on the screen without a portion of the iPhone's screen being used up with a virtual keyboard. When you disconnect your Bluetooth keyboard, your onscreen keyboard will be back.
2. Keyboard shortcuts
There are various shortcuts and commands that can be performed by a Bluetooth keyboard when using it with an iPhone. The most common shortcuts used are:
Ctrl + Z = undo
Ctrl + V = paste
Ctrl + C = copy
Ctrl + Tab = switch between applications
Ctrl + Space = spotlight search
Ctrl + N = create a new email on mail application
3. Play Games
There are multiple games that are compatible with a Bluetooth keyboard, like Minecraft PE.
If you want to know how to add Bluetooth keyboard controls to Minecraft PE, check out this article: Can You Play Minecraft PE with a Bluetooth Keyboard?
READ MORE! Are Bluetooth Keyboards Good For Gaming? (Solved)
Why Is My Bluetooth Keyboard Not Connecting to My iPhone?
Several things can make your Bluetooth Keyboard not connect to an iPhone. Some of the reasons may be the following:
The Bluetooth connection might be off on both the Keyboard; ensure it is on to pair.
The Keyboard and the iPhone might be far apart; to fix this, ensure that they are close enough when pairing.
The Bluetooth keyboard might have a lower charge. Ensure that there is a charge on the Keyboard or that you put new ones if using batteries.
The software or firmware on the iPhone may be out of date. To fix this issue, always ensure that the iPhone is up to date to connect with a Bluetooth keyboard.
Final Thoughts
Having a Bluetooth Keyboard is very important as a peripheral device; it has multiple uses, from connecting to a computer to connecting to iPhones. The usefulness of the Bluetooth keyboard is unmatched as it not only helps in making your work easier when doing long typing jobs on your phone but cuts off the monotony of using the onscreen keyboard.
---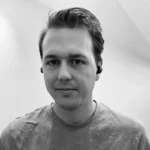 Espen is the Director of ProPairing and has written extensively about Bluetooth devices for years. He is a consumer product expert and has personally tested Bluetooth devices for the last decade.
---