Can I Use Bluetooth Speakers for Gaming? (With 5 Examples)
This site contains affiliate links to products, and we may receive a commission for purchases made through these links.
For the ultimate gaming experience, excellent sound quality is absolutely essential. You will surely prefer speakers with a sound that matches the hyper-realistic images on your screen. But can you use Bluetooth Speakers for gaming?
The latest Bluetooth gaming speakers can provide incredible sound quality that can match any wired speaker. However, it is a few factors to consider like space, connectivity, and sound quality.
In addition to enhancing the sound experience, gaming speakers can transport you directly into your game.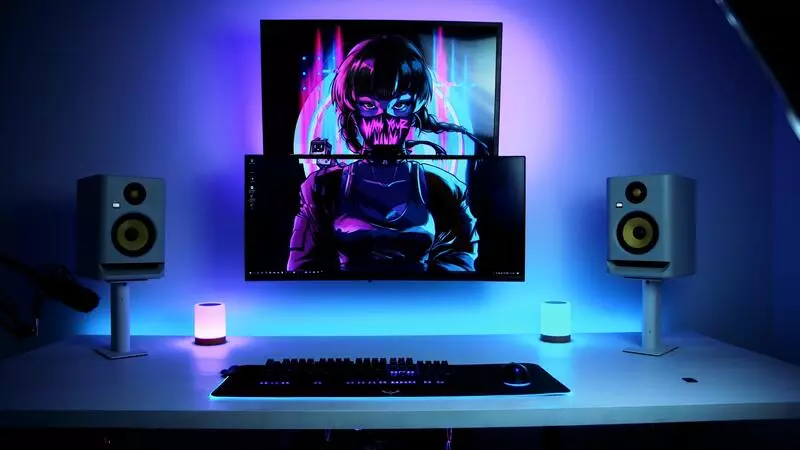 Why Do You Need Gaming Speakers?
Gaming speakers are the best option for watching a game or group playing. You need a speaker that can amplify the sound for an immersive gaming experience.
Quite often, a game's visuals are given priority over the audio. However, similar to music, the better speaker will give a more realistic sound quality with an enjoyable experience.
While you can use any wireless speaker for gaming, there are some finer details you must be familiar with. Some computer speakers have features that make them simply more compatible for gaming with multiple devices, including PCs, laptops, Playstation, or Xbox.
READ MORE!

Why Is My Bluetooth Speaker Out Of Sync With My TV? (Solved)
The first very important quality is good sound. This removes the cheap speaker options you can find online. Look for speakers with fewer volume or sound limitations.
Another important quality that separates normal speakers from gaming speakers is the aesthetics. Additionally, you will enjoy using speakers with RGB lights for the PC gamer look. You can also find speakers without flashy features according to your preferences.
Your Bluetooth speakers must be a suitable size so that you can fit them on your desk. You can go with the usual left-right dual speaker setup and a woofer under the desk if you have the space. You will get excellent positional audio and sound depth.
You can also place them higher up on a bookshelf next to the desk.
Soundbars may be a more suitable option if you don't have the space. A sub-woofer can really amp up your gaming sound experience.
What Is the Most Popular Sound Setup for Gaming?
The most popular sound setup option for a personal computer is 2.0 and comprises placing two small speakers on the monitor's left and right sides.
You will get good stereo sound; however, because of no dedicated subwoofer, the deep bass effect is not completely reproduced. You may also have distortion at high volumes.
The 2.0 setup works well for YouTube videos with lots of dialogue and music, not for gaming. Most games have carefully composed soundtracks that need more for full effects.
With a 2.1 setup, you have two speakers and a subwoofer. The subwoofer can cover a 20 to 200 Hertz frequency range. It will give you an intensive sound experience for gaming effects, including explosions and gunshots.
For the best gaming and home cinema experience, you can use the 5.1 setup. This includes using a center speaker, two front stereo speakers, two surround sound speakers, and a separate subwoofer.
The realistic sound will make your gaming a truly amazing experience as you deal with potential danger and opponents by sound and sight.

Why Choose a Bluetooth or Wireless Speaker for Gaming?
There are several reasons why most gamers prefer using Bluetooth speakers for gaming.
1. Wireless
Once you use wireless speakers, you can never go back to wired ones. You can avoid the struggle of managing wires and easily connect multiple speakers to your devices. No plugging or unplugging anymore!
2. Portable
As they are designed for portability, you can fit the speakers wherever you wish. While they are often small in size, they have a really good output.
3. Power Saving
Recent technology innovations focus on environment-friendly products that offer efficient use of energy.
This is one of the reasons Bluetooth gaming speakers use less power which extends their battery life. This makes them great gaming speakers.
READ MORE!

Can You Leave A Bluetooth Speaker Plugged In? (Solved!)
4. Sound Quality
A Bluetooth speaker set offers good sound effects for a great gaming experience and entertainment. While gaming on your own or with friends, the sound will reach everyone.
5. Easy Installation
Installation is very simple, and the speakers connect to your gaming laptop or gaming PC using Bluetooth with ease. It will take just a few seconds.
In addition to these benefits, you will find that Bluetooth speakers are less expensive and have trendy designs.
5 Best Wireless Gaming Speakers for An Elevated Experience
Using good computer speakers will help you realize that built-in audio from monitors, television sets, or laptops are like toys. While choosing the right speakers, you must consider three important factors: space, connectivity, and sound.
The right speakers for you are those that meet your needs in terms of your space, connect to all your other devices and sound great. Also, keep the connectivity compatibility in view – Bluetooth, micro USB, 3.5 mm, or Wifi.
Here are some of the best gaming speakers:
The Audioengine A2+ is perfect for all gamers. This is because of the excellent sound quality and clear tones.
The speakers connect via USB, and the built-in digital converter elevates the sound fidelity. 

There is no subwoofer because of which the low bass is somewhat lacking.
This is one of the best options for gamers looking for a low-priced speaker system. For less than $100, you get a clean design, excellent sound, Bluetooth connectivity, a dedicated subwoofer, and USB. 

You will get the full-range powerful audio with clear lows and highs at a great price. The only downside is the short wires between speakers.
You will surely be impressed by these small and affordable desktop speakers. 

The honeydew-sized, round left and right speakers elevate the sound quality above monitor and laptop speakers. With the drivers pointing upwards at a 45-degree angle, you get directional sound playing towards your ears. 

With the V2, you get USB-C and 3.5mm connectivity. Go with the V3 if you want Bluetooth. 
With the Logitech G560, you get great sound and showstopping RGB lighting.

The hardware and software behind the Lightsync technology are masterful. You get screen-matched color immersion, flashes, and pops synched with your game audio. 

You will absolutely love these great speakers if you are an RGB enthusiast.
A soundbar provides a very good alternative to the usual left-right speaker system. 

You get clear, good quality audio, and the single speaker is perfect for limited desk space.

The bassy subwoofer on the Razer Leviathan sound bar provides a powerful digital surround sound for detailed immersion in PC gaming or music.
---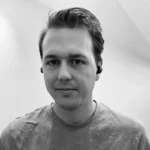 Espen is the Director of ProPairing and has written extensively about Bluetooth devices for years. He is a consumer product expert and has personally tested Bluetooth devices for the last decade.
---