House of Marley releasing their first Dual Bluetooth speaker: Get Together Duo
This site contains affiliate links to products, and we may receive a commission for purchases made through these links.
We have waited a long time for The House of Marley to release a dual Bluetooth speaker to the market. And now we can finally get this special product up on our bookshelf, GET TOGETHER DUO BLUETOOTH SPEAKERS.
The House of Marley is best known for its products crafted from mindfully sourced materials like bamboo and other recycled materials. They have already different audio systems which include headphones, speakers, and turntables.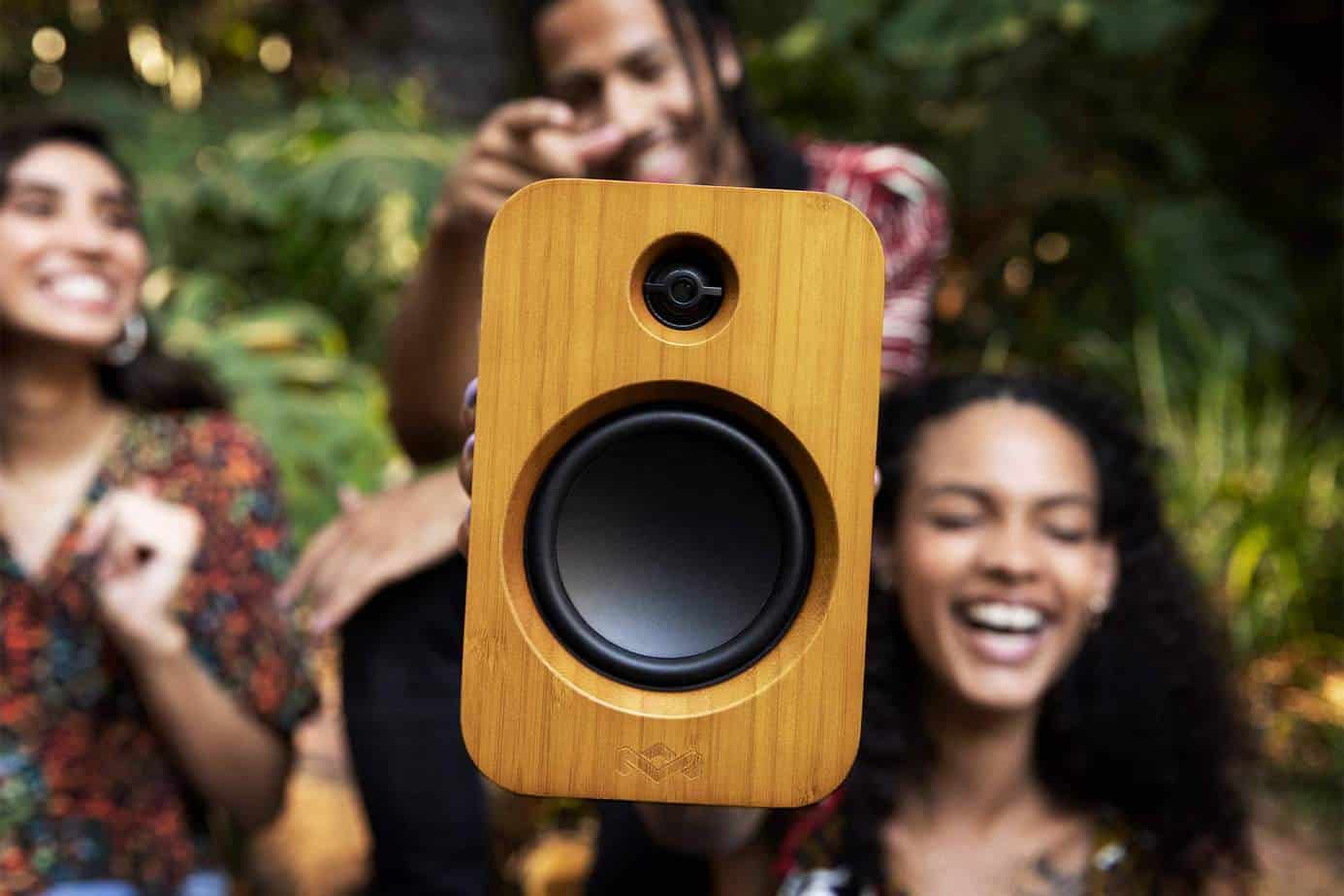 According to House of Marley, the new Get Together Duo is crafted with Earth-kind materials such as solid bamboo and REWIND Fabric so you're free to embrace your natural style. These compact yet powerful speakers fit perfectly on your desk, console, or counter while their signature bamboo design adds a modern, natural touch you'll be proud to display.
You can use the right speaker to enjoy the music on the fly, even outdoors. According to House of Marley the speaker features 20 hours of playtime and includes a convenient USB-C charging port. The Bluetooth connectivity makes it easy to pair your speaker with your phone, TV, laptop, or a wireless turntable.
We are always wondering about the sound quality of new products. According to House of Marley, each speaker boasts a 20W rating with 3.5″ woofers and 1″ tweeters for high-quality bass and audio clarity. For me, it sounds like we will be filled with rich, deep sounds whether we are enjoying the music at home or chilling outdoors.
This release looks very promising and I'm looking forward to making a full review of the speaker.
Join Our Newsletter to receive the latest News, Exclusive Discounts & Offers!