What to Look Out for When Buying a Bluetooth Wrist Watch
This site contains affiliate links to products, and we may receive a commission for purchases made through these links.
Just a decade ago, smartwatches weren't that popular. However, now, most of us can't live without one. With newer technology flooding the market every day, wearables are timeless, especially a Bluetooth wristwatch. 
If you're still wondering whether you should buy one, the answer is yes. But, before you go web surfing for a BlueTooth watch, you need to keep a couple of things in mind.
I'm here to help you decide what to look out for when buying one.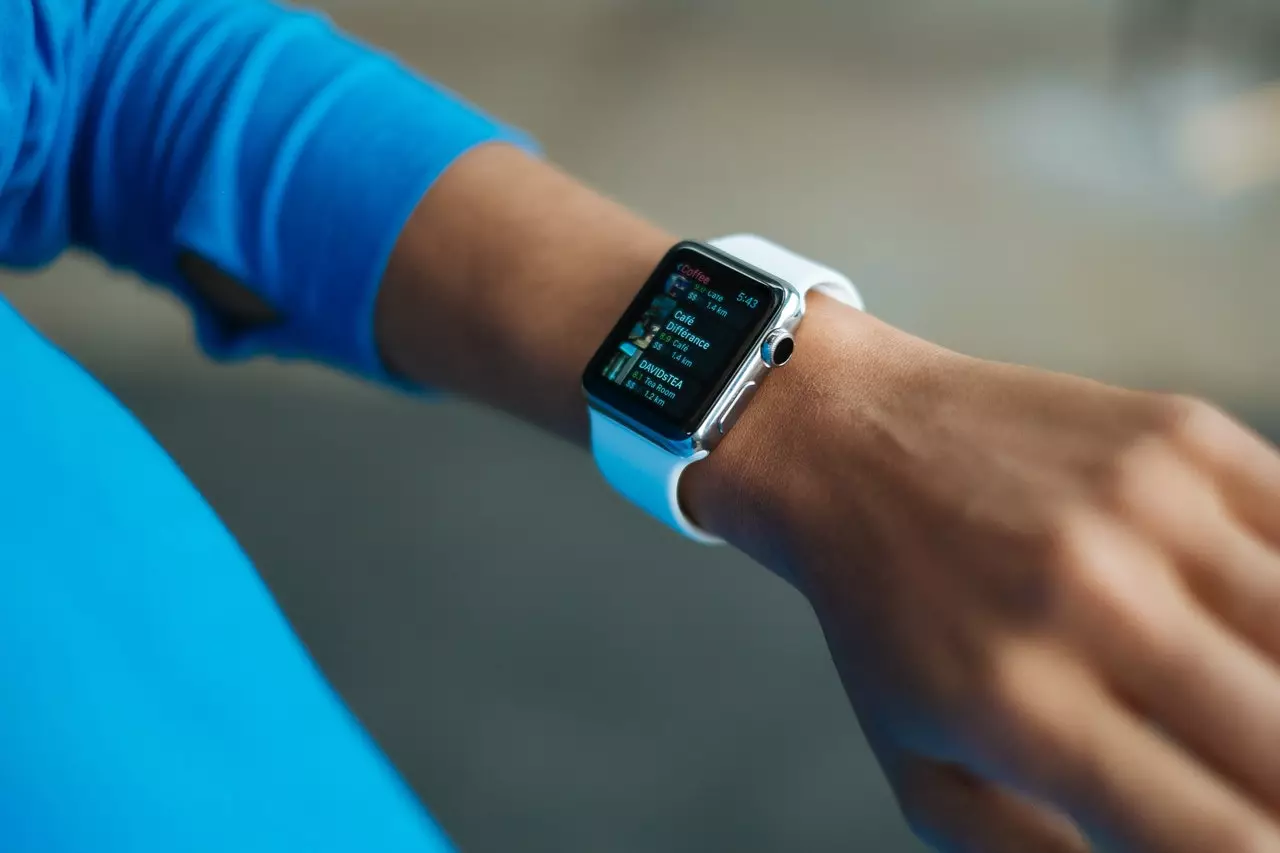 The Key Features You Should Watch Out For
#1: Operating System
Let's face it. You are going to connect your wristwatch with your smartphone. Now, smartphones generally have two primary OS – iOS (for Apple devices) and Android.
So, you'll need to find a watch that is compatible with the OS of the device you're using it on. For example, smartwatches made by Samsung are compatible with both iOS and Android devices, but you'll have to install a particular app on the devices to connect the watch.
#2: Battery Life
This is one of the most significant determining factors when looking for the perfect Bluetooth watch for most users. Generally, you can expect two full days of battery backup for most wearable devices. Certain watches can also support a battery life of up to 5 days if you switch off the non-essential functions.
Yes, the display might not be at the best level, but the basic function of the watch – to keep time – remains. Additionally, a few smartwatches also support faster charging. For example, Apple's Series 6 can go from 0 to 80% in 30 minutes.
One more factor that you should consider is if the device supports wireless charging. While you can always use normal charging methods, you never know when your battery will run out, and you'll need wireless charging. 
#3: Display Type
When you're choosing the right Bluetooth wristwatch for yourself, you also need to consider the display. LED or AMOLED displays work without a backlight, meaning you can check your watch in the dark. Watches with LCDs work better under bright light and sunlight, while black and white screens work in any environment.
Also, don't forget to check out the glass of your watch. Watches with Corning Guerilla glass are sturdy and can withstand daily wear and tear.
#4: Water Resistance
While you might not be swimming with your watch on, it doesn't hurt to buy a water-resistant watch as the pool is not the only place you'll come in contact with water.
If you are planning to use it for outdoor activities at higher temperatures, then checking the water-resistance capacity of your watch is necessary.
READ MORE!

What do Waterproof Ratings Mean? – IP ratings explained
#5: Display Interface
Do you prefer a touchscreen interface, or are you more comfortable with buttons on your watch? Based on your preference, you can choose a touchscreen watch or a combination of both. Most Bluetooth wristwatches have at least one bezel for easy maneuvering of screens.
#6: Notifications
While you might be using your wristwatch only to connect to your smartphone with Bluetooth, there are several other uses of a Bluetooth watch. 
At first, you need to decide how you will want to receive the notifications for your emails, incoming calls, SMS, or even your appointment reminders from your calendar. 
Most wristwatches today have a customizable background to control what appears on the home screen, your choice of background display, and how your notifications appear. If you want to receive a floating notification instead of a complete message, you can customize that on the settings of your wristwatch. On the other hand, if you prefer a silent message or a beep, you can customize that too.
READ MORE!

Can Fitbit Charge 5 Play Music Without The Phone? Review!
Just like Bluetooth headsets, you can receive and make calls with your watch as well. However, make sure you check out if that is supported with your device or not.
#7: Special Features
While you might be taken away by the fact that you can connect your wristwatch to your smartphone, there are other features you should be aware of. If you want a device that helps you monitor your exercise, look for a device with a pedometer.
If you want hands-off features, you can choose a Bluetooth wristwatch that recognizes voice instructions. That way, you can record memos, search the web and even send text messages or call someone. Another feature of these watches that users love is the ability to access the media library. This way, you can connect it to a third party and listen to all the tunes you love very quickly.
READ MORE!

Can You Use Apple Watch or Fitbit Without Bluetooth?
The last feature is the global positioning system or GPS, which helps you to know where you are at any given time. With the help of GPS, you can also track your destination, and it is a handy feature to have on your wrist.
#8: Compatibility with Apps
This might sound a bit unconventional, but at times apps can be handy. For example, if you lose your phone and tend to leave it in different places, using a Bluetooth app connected with your smartwatch to set reminders would help.
You can also use an email app on your phone or your wristwatch to help you check your emails directly. Nowadays, Bluetooth wristwatches let you choose apps that you would like and even configure them based on your preference.
#9: NFC
At times, the watch can come with near-field communication (NFC).
Using this technology, you can pay for items without using your wallet. Once you save your credit or debit card details, all you need to do is hold your watch to an NFC reader, and you can pay for your coffee without pulling out a card.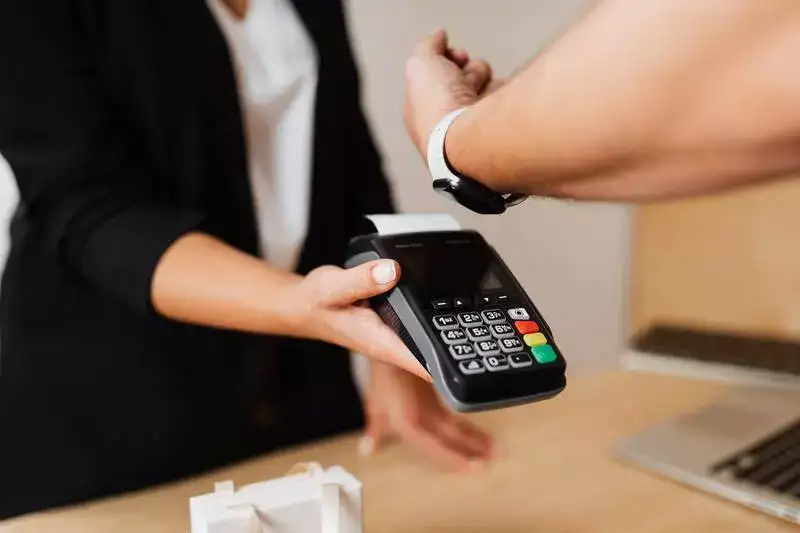 Bonus Tip – Looks
While these are some significant factors you should base your buying decision on, you should also consider how it looks on your wrist. Yes, it's unconventional, but you're buying it for your use. So, your aesthetic choices matter.
Do you like the band of the watch? If not, is there an option to change it? Does it come in different colors and patterns? Is it possible to have multiple bands on the same watch so that you can rotate it? Is the band metallic?
Based on your preferences, you can add other aesthetic features that appeal to you. 
Common Bluetooth Wristwatch Brands
While Google doesn't have a watch of its own, it provides the OS platform that other brands can use. Apple has a proprietary OS platform that works as a base for Apple's smartwatch.
Samsung, one of the most known brands in the smartphone industry, manufactures and markets Bluetooth wristwatches. Presently Samsung is shifting away from Google's OS and using its OS, Tizen. The Galaxy Watch 3 has bezels to scroll through content and comes with a 4G version to make it easier for users to connect to their smart devices.
The latest models for Apple watches are made on watchOS7 software, comparatively lower priced than its earlier models. The SE Watch from Apple, introduced in 2020, comes at a selling price of $279, while the Series 6 comes for $399.
READ MORE!

Why Does My Smartwatch Flash Green?
The last on the list is FitBit. While many of us know and have used fitness trackers, Fitbit is slowly making itself known to the Bluetooth watch industry. The Versa 3 smartwatch, based on FitBit's OS, works with both iPhone and Android devices, comes with a 1.6-inch AMOLED display, and promises six days of battery life.
It also includes other features like health tracking, Wi-Fi, GPS. One more benefit of the Fitbit is that it comes in different colors. So, if you are looking for a watch that not only excels in functionality but also looks great, Fitbit can be an excellent choice.
If you want to find the correct smartwatch for your need I recommend you to read the following article: The Correct SmartWatch for You in 2022! (Cheat Sheet!). Here are the results from the test:
Final Words
Bluetooth wristwatches are popular and evolving based on the needs of consumers. So, there are a lot of manufacturers who are trying to make 'fashionable' smartwatches. While Michael Kors or Rolex watches remain a timepiece, the Apple Watch or the Samsung smartwatch blends technology with timekeeping.
The only thing you cannot change once you have bought the smartwatch is the case design. However, there are options of changing the color or bands to make it look more attractive. Once you decide on a case, you can choose multiple band options and change the look and feel of your watch. 
In addition to that, make sure that you check out the technical specifications of your watch before you make a buying decision. The good thing about this is that you can always upgrade your tech specifications once you update the OS. 
Another way you can verify the specifications is to compare them with different models and see which one suits your purpose the most. For example, not everyone will need a media player in their smartwatch or a GPS. 
The features that your Bluetooth wristwatch offers should matter more than how it looks, though we cannot ignore the aesthetics in this day and age!
Join Our Newsletter to receive the latest News, Exclusive Discounts & Offers!