5 Best Waterproof Bluetooth Earbuds And Headphones
This site contains affiliate links to products, and we may receive a commission for purchases made through these links.
Music is an excellent workout companion, but you would not want to simply put any earbuds in your ears while hitting the gym or going for a swim. 
If you're going to feel the burn or the rain while jogging, make sure you're wearing a pair that really can withstand becoming wet.
Don't worry if you don't know which one to buy; I'm going to help you out! After testing a variety of earphones, I've compiled a list of the Finest Top 5 Waterproof Bluetooth Earbuds to assist you in picking the ideal one.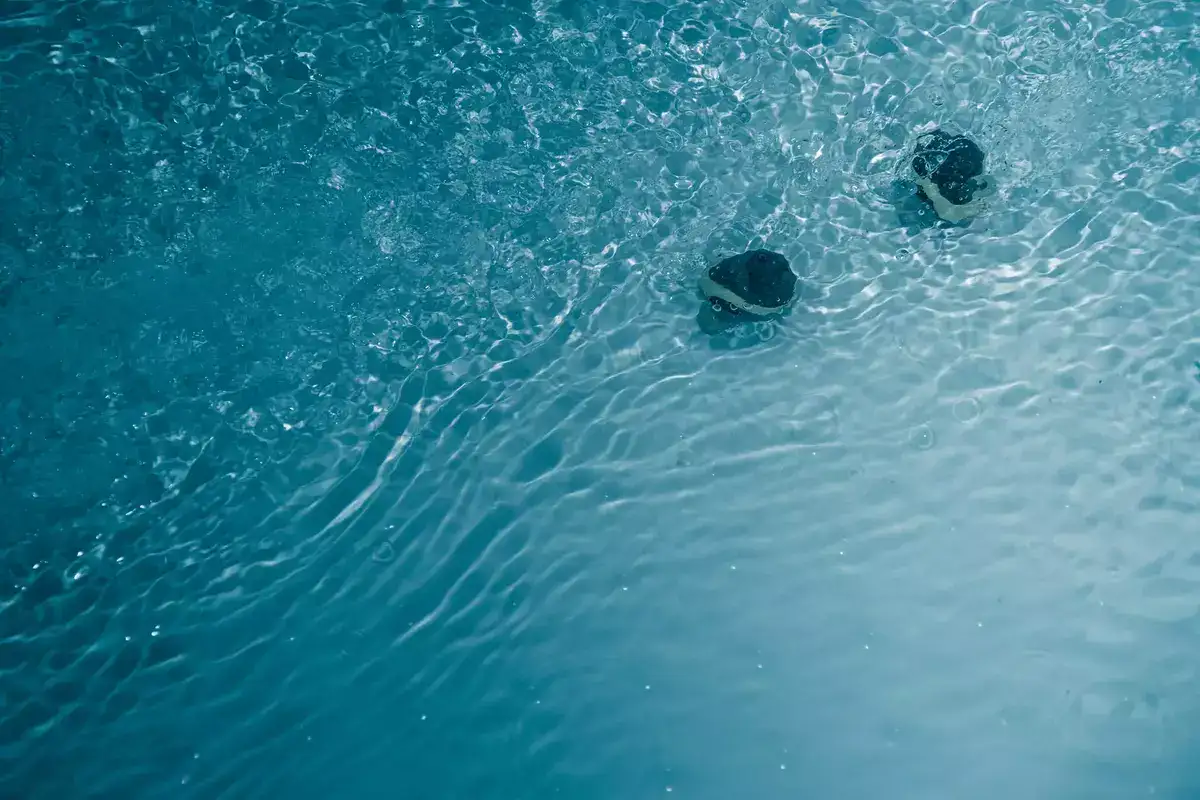 Decoding the Water Proofing Mechanism in Bluetooth Earbuds
Waterproofing can depend on a lot of variables. To be termed, a product must have undergone standardized testing to establish its degree of liquid resistance. The resulting score is referred to as an intrusion protection (aka IP) grade.
Companies (hopefully) carefully test their devices according to a set of strict standards, and the resultant degree of water resistance is assigned a numerical rating.
For example, the IP system incorporates dust prevention, which may make things a bit complicated. 
A pair of waterproof earbuds are a must if you sweat a lot since moisture influences the earphones' vibrations. Not being moisture-proof harms your earphones; furthermore, continuous exposure to water and sweat might damage the internal components too.
Waterproof and sweatproof are often used loosely in the electronic device segment as most advertising firms have twisted the definitions according to their narrative. Every time you see the term "waterproof," it doesn't imply that you should try throwing your earphones into the closest lake.
In general, when something is waterproof, it will not be destroyed by a dip in the bucket. 
Waterproof gadgets are typically certified to IPX7 requirements, which means they can withstand water intrusion up to the equivalent of being submerged for 30 minutes in a meter of water.
This feature is essential for people searching for earphones to swim in the pool. However, the pressure in the water may be more damaging when you jump into a pool or swim with it.
READ MORE! What do Waterproof Ratings Mean? – IP ratings explained
Things to Keep in Mind Before Buying Bluetooth Earbuds
Are you considering purchasing Bluetooth earbuds or headphones but are unsure which ones are ideal for you? Below are some pointers that will walk you through all factors to consider when selecting your Bluetooth earbuds.
Battery Backup
The charge in your earbuds or headphones affects how much you can enjoy music before needing to charge it. 
Battery life is among the most crucial characteristics. In most instances, you'll discover various devices ranging from 3 to 5 hours of typical playing duration to 16 hours on a single charge.
Other versions come with a carry case so that you may recharge them at any moment. The carry case eliminates any need to plug them into a power source.
READ MORE! How Can I Make My Wireless Earbuds Last Longer? (Solved!)
The Build of the Earbuds
 When making this decision, the best thing to consider is which earbuds are the most comfortable for you. Is it better to have it covered or open? With or without straps? Don't be perplexed. 
The features are the most important consideration, not the coloring or appearance. Considering the specifications is critical because there'll be days when you will be wearing your earbuds for many hours. 
As a result, you will require the highest level of comfort for your auditory wellness.
READ MORE! How to Get Your In-Ear Headphones to Fit Properly
Pricing
Nowadays, a good IP rating will not appear to have much of an effect on pricing. If waterproofing is a must for you, the most recommendable pairs I've personally tested start at about $100. 
The more premium ones are often priced more, not just because of their waterproofing. The pricing may usually differ because they include noise-canceling or some other pricey piece of tech.
Features & Specifications
There are base devices and variants with unique features among the headphone industry's wide variety of earphones and earbuds. These characteristics are often the consequence of the incorporation of specific technologies that add to the listening experience.
Make sure that there is an IP certification before checking the other specifications.
READ MORE! Are Bluetooth Devices allowed on planes? (Solved)
Quality of Sound
Any earphone's audio quality is an important consideration that should not be overlooked. A headset provides the most excellent sound quality by combining the right amount of bass and treble. 
If the audio performance is terrible, the whole reason for purchasing the earphone is rendered useless.
Noise Cancellation
Noise cancellation is available on selected earbuds, which is very helpful. This technology eliminates all background noise, allowing the user to experience superior sound quality without any problems. 
However, this significant function is not available on all earbuds. Noise cancellation has an impact on the price of the earbuds since they vary based on this factor.
READ MORE! Are Noise Canceling Headphones worth it? (Solved!)
Top 5 Waterproof Bluetooth Earbuds
So let's take a detailed tour of the most OK waterproof earbuds available and see which ones are best for you.
If you have an active lifestyle, these Jabra earbuds will help you stay connected, including accepting calls and listening to music.
These are well-built, durable earphones that remain in your ears and don't fall out, so they won't leave you behind no matter what activity you're doing. They have an IP57 certification, which means that the earbuds can be immersed in water for up to 1 meter for 30 minutes.
The built-in connectivity capabilities are impressive. It uses Bluetooth 5.0 to make excellent connectivity to your phone, but it does a lot more than that.
Your Active 75t will link you to Google, Siri, or Homekit, allowing you to access any data you may need quickly. The earbuds may even read voicemail messages for you aloud.
If you want to carry them around all day, you'll need a lot of electricity. You can expect approximately 7.5 hours of use from a single charge, which does not sound very much if you plan on carrying them around all day. 
However, they offer a compact charging case that will extend the battery life to 28 hours.
Jabra's Bluetooth contact is third Gen secure, so you can accept calls without worrying about drops or other connectivity problems, and no wires are hanging about. It's crucial to obtain a proper fit. 
Therefore some additional sizing recommendations are provided to ensure a solid seal. 
The earbuds are exemplary in terms of sound. Of course, they're made of plastic, but they're well-made and should last a long time. Because the casing is plastic and potentially fragile, you should handle it with caution.
There is also downloadable software that enables you to customize the sound to your preferences.
Pros
Sturdy build quality and well designed
It offers an extensive option of connectivity.
Cons
Only right earbud can be used alone
Backbeat is an excellent example of earbuds built for a particular function, including design innovations not seen in regular headphones.
A P2i micro is one of the unique features of these earphones. This is a liquid coating that can withstand sweat and even a downpour. Then it's suitable to run or exercise in any conditions. They feature silicone ear cushions that keep the water out of your earlobes and keep them secure.
The manufacturers of these earphones are also into other wireless technologies, so they are familiar with wireless communications. As a result, the connections offered by these earphones are pretty commendable. To prevent issues, you'll need to remain within approximately 10 meters of your device.
The battery performance is excellent, at about 16 hours. Although the sound isn't studio-grade or even near, it's sufficient to get through day-to-day activities at ease.
The ear cushions don't completely protect your ears, but the headbands are snug and keep the padding in place.
For the price, this is an excellent purchase.
Pros
Solid Battery Backup
Very resistant to sweat and moisture
Affordable 
Cons
The build quality does not feel sturdy at the first impression.
Most people are familiar with Bose because of the high quality of sound their equipment generates. They'll undoubtedly make to the list of the finest waterproof Bluetooth headphones!
When they were developed, comfort and construction quality seemed to have been high on the priority list. However, I was initially astonished by the width of the earbuds. They appeared to be huge. 
They're a bit bigger than usual, but they're still quite comfy and lightweight than they seem. Though they are unlikely to be the comfiest earphones you have ever used.
They feature soft silicon ear clips that fit snugly into your ears and are the only portion of the device that makes contact with your ear. These were designed for comfort, not for elegance or glamour. Although they are a good fit, they are prominent and noticeable.
However, they do indeed have one distinctive property – an in-built heart rate sensor to monitor your activities. You may find the sensor on the left earpiece. To obtain a reading, this must come into touch with the body.
If your device fails to give you a reading, follow the directions to wipe it off with a wet cloth. Some people will enjoy this feature, while the general public will not be interested in it.
Bluetooth functionality is excellent if you keep your smartphone within the specified vicinity, but battery capacity is poor. They were intended for workouts, not all-day usage, because they only last 4 hours. They are rechargeable through micro USB.
Of course, the audio quality is excellent and slightly above average, as one would anticipate.
Pros
Excellent build quality
Reliable company
Good waterproofing and comfort
Cons
Chunkiest earbuds on this list
It looks odd due to its build.
Despite their bulky build, the earbuds are comfortable and secure to wear. They also function well as a set of exercise earphones. Sound and audio functions are simple to use, thanks to the touch-capacitive interface. 
Sadly, the Endurance Dive earphones do not pack voice-assistant support. But who needs to ask Siri a query when swimming?
With little under 8 hours of continuous playing, the battery capacity is adequate. While this isn't the most extended battery life for wireless earbuds, that's more than enough to go through a week of workout sessions before having to be recharged.
Furthermore, suppose the battery is completely drained. In that case, a ten-minute charge through the supplied micro USB connection provides an hour of playback time.
Bass impact is somewhat deemphasized for a set of exercise earphones in terms of sound clarity.
Amplifying bass may help you hear your music over the gushing water while using the Endurance Dive. Fortunately, with a few equalizer adjustments, this is simple to do.
Pros
Comfortable
Water-Resistant (IPX7)
Decent Battery Life
Affordable
Cons
Bulky in build
Difficult to carry around
Lacks Bass
I may easily suggest the Anker Soundcore P2 for its outstanding grasp of flexibility at an affordable rate. These earphones sit comfortably on the ear canal's tip while remaining remarkably sturdy.
Unlike the others I have tried, they feature mics on the horizontal and vertical of each earbud, resulting in excellent call quality from both ends of the connection. With an EQ set to the upper end of the spectrum, the sound quality is good. 
While its battery capacity isn't the greatest in class, I was amazed at how rarely I needed to use the charging case to recharge it.
Thanks to the integrated controls, I didn't have to take out my smartphone to halt or change songs.
The Soundcore P2 has an IPX7 certification, implying it can be submerged in water for up to 3 feet.
Pros
Every earbud has two microphones.
Longer battery life
The price is quite reasonable.
Cons
No volume control
Quite Susceptible to background noises
Conclusion
After reviewing the earbuds, Anker P2 would be the easiest to recommend due to its overall package and affordability. If price is not a barrier, then Bose Soundsport Pulse or the Jabra Elite is the way to go.
Suppose you intend to use it for day-to-day activities and long hours. In that case, the JBL Endurance or the Backbeat 500 should be your choice as both of these devices focus on comfort, offering a snug fit.
READ MORE! 7 Genius Tips To Improve Your Bluetooth Connection
Join Our Newsletter to receive the latest News, Exclusive Discounts & Offers!